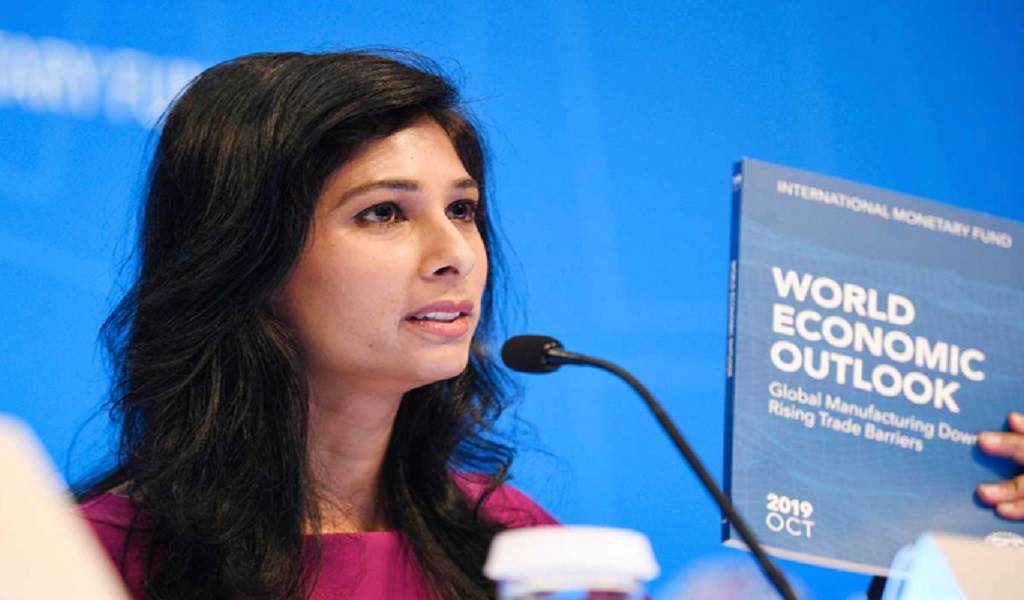 29
Jan

|
Reading Time: 4 minutes 18 seconds
|
by Ankush Rana
0
0
2103
Gita Gopinath: The Government Must Ramp Up Spending On Health Care, Education And Infrastructure | The IMF Chief's Review On India's Economy Revival Before The Union Budget 2021
IMF Chief Economist Gita Gopinath stated that the government must ramp up spending on health care, education and infrastructure. And next to that, there must be a credible road to divestiture.
In India's upcoming budget, Indian Finance Minister, Nirmala Sitharaman will have to find money to finance greater spending on health, infrastructure and education to boost Asia's third-largest economy from a coronavirus-induced downturn," said International Monetary Fund Chief Economist Gita Gopinath during an interview to media.
Though growth recovery will improve government tax collections in the next fiscal year, the government would need to drive its divestment plan to raise more money to continue helping the poor, funding the development of roads, highways and ports, and push its healthcare system forward.
In the next fiscal year, the IMF expects India to rise at 11.5 percent, suggesting a faster rate of recovery than previously thought. Higher growth usually contributes to growth in corporate and individual tax revenues for the government.
"The forthcoming budget would have to do two things: first, it'll have to address the current economic crisis and, at the very same time, keep an optimistic eye on future by implementing appropriate reforms to boost the rebound," said the IMF chief in her statement.
"The country must step up expenditure on healthcare, infrastructure and education. So there has to be a credible roadmap for divestiture parallel to it," she added.
The third budget by Finance Minister Sitharaman will be delivered in the middle of the world's worst economic recession in past 40 years. From a recession like this one, the government expects a V-shaped revival, but Gopinath said that before 2025, India might not be back to the pre-corona growth rate.
"It still doesn't get there, based on our projections out in 2025. There's a wide distance, so there's not just India, there's a lot of countries that don't bridge the gap in that bucket," said Gopinath in her statement.
But she added that the situation could change significantly if policymakers do enough in terms of changes over the next few months. The IMF has also changed its forecast for the current fiscal decline from 10.3% to 8%.
India's central bank anticipates NPAs to rise to 16.2% in the public sector by September 2021 following the epidemic. The the government is effectively taking into account a bad bank to deal with rising bad loans. However, Gita Gopinath doesn't really predict it to solve the troubles of government banks.
"In general, the bad bank concept is a nice one, but if the bank you are trying to repair is a public sector bank, it doesn't really help," said Gita Gopinath
She stated that problems with bankruptcy and the process for insolvency need to be solved much easier and quicker.
Gopinath also called for the government to collect money for a "credible" drive for the divestment of "commercially viable businesses." She urged the government to provide struggling sectors with critical support, even if this translates into a higher fiscal deficit.
For more such trending news, do check our latest news and updates section and blogs on Checkbrand.online. You are just a few clicks away from being updated about What's Trending in real time.
CATEGORIES
HIGHLIGHTS
Popular Tags