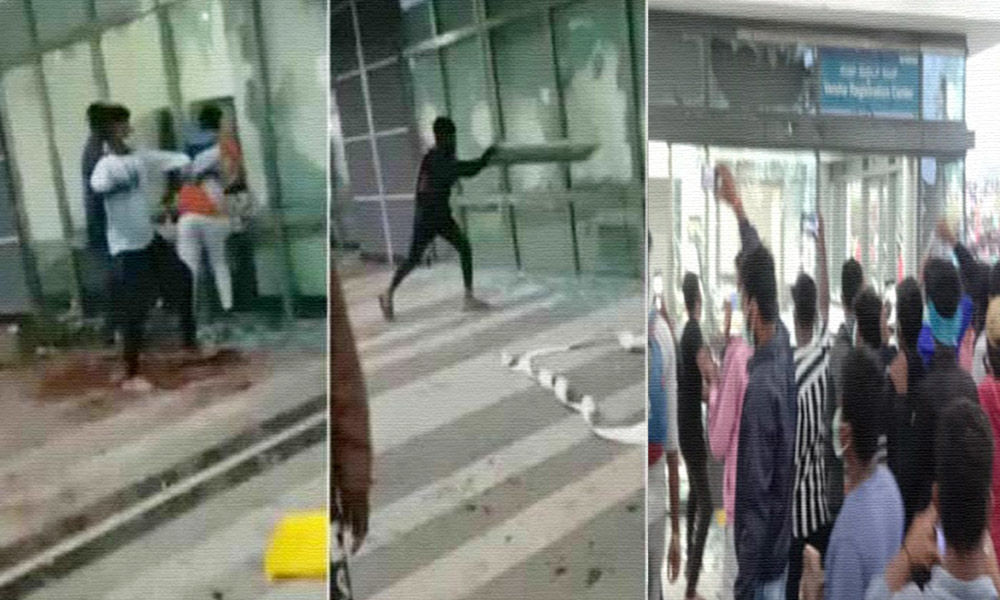 15
Dec

|
Reading Time: 2 minutes 39 seconds
|
by Tushar Kanti
0
0
597
#Karnatakaiphoneplantagitation: Workers of the World Unite !
The COVID-19 lockdown has come pretty hard on the bourgeoisie as well as the Blue-collared workers of the society. The deterioration of the average salary along with job-cuts has had a substantial impact on not just the economy but our social structure.
Workers went on a violent rampage at a facility manufacturing Apple iPhones and other products about 60 km from Bengaluru on the morning of 12th December, 2020, causing considerable damage to the premises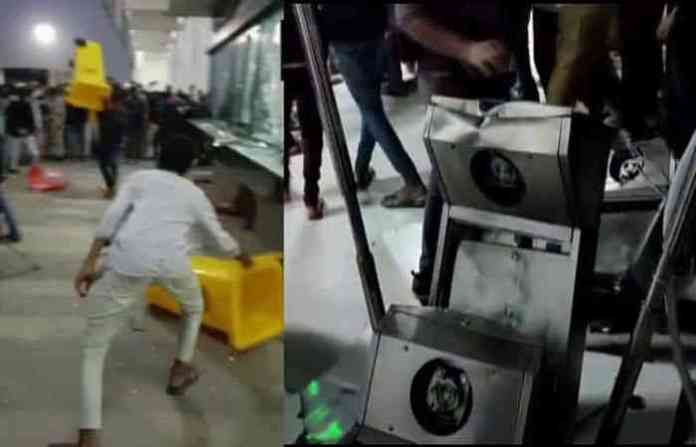 The non-payment of promised wages and cutting down of salary by almost Rs 7,000-9,000 is seen as the reason behind this stir. As per the police, work has been suspended at Wistron Infocomm Manufacturing India Pvt Ltd's 43 acre plant in the Narasapura area of Kolar district and over a hundred people have been arrested so far.
Kolar deputy commissioner C Satyabhama stated : ""It seems the workers were unhappy over wages not being paid as promised. The issue was never brought to the notice of the labour department or district authorities. They have brazenly attacked the plant. The company also never reported any unrest"
The Taiwanese based company Wistron which provides technical services had opened the plant last year. It operates as a service centre as well as the manufacturing centre for products including the much sough iPhone, and employs over 2,000 workers.
The news suffused over the social media platforms: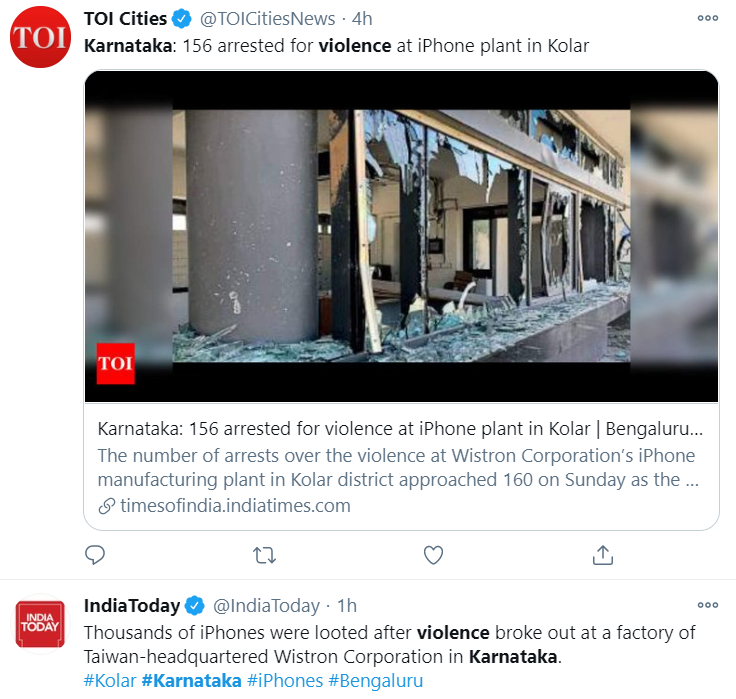 and many took to express their concerns over the payment issue of the workers: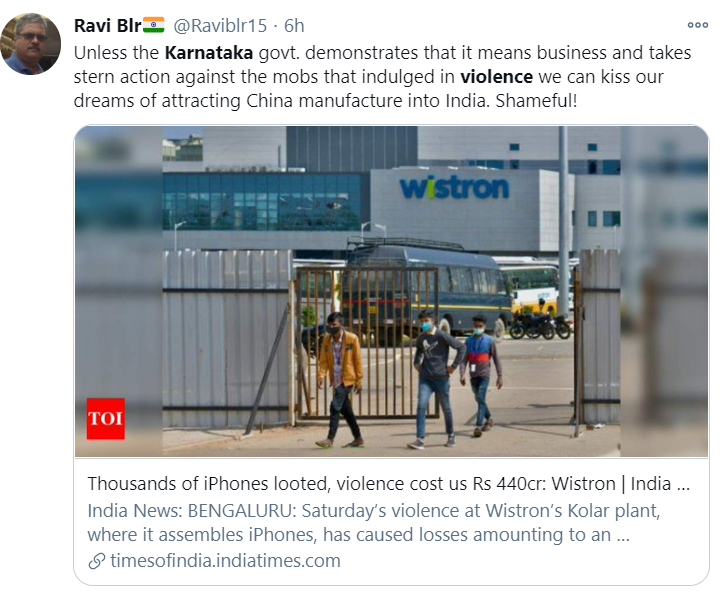 Some also took it as a chance to attack the state government over the recent cattle-slaughter bill: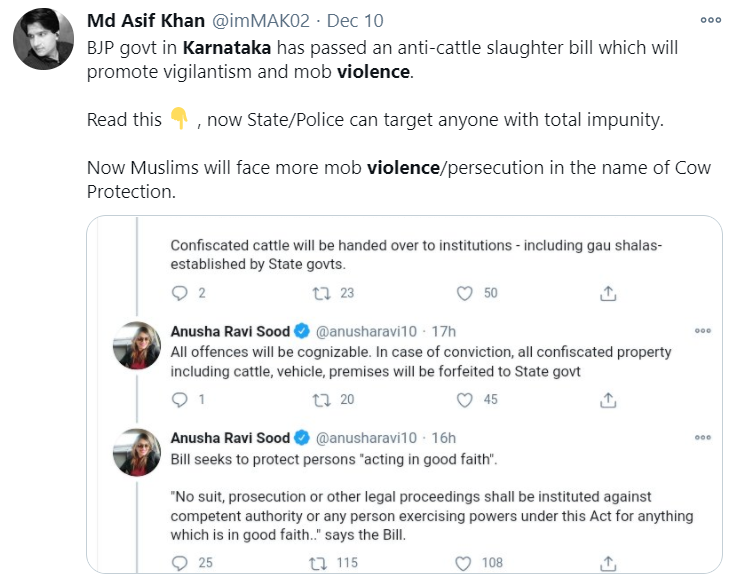 Similar protests have also been witnessed by nearly 1 lakh workers of the Karnataka State Road Transport Corporation (KSRTC) who went on a strike, bringing 20,000 buses to a halt and crippling the state's transport system. KSRTC workers are demanding payments on par with other government employees.
Checkbrand.online, a connoisseur of digital marketing shows its solidarity with the worker's protests and hopes that the notion of social justice would be upheld in both these cases.
CATEGORIES
HIGHLIGHTS
Popular Tags