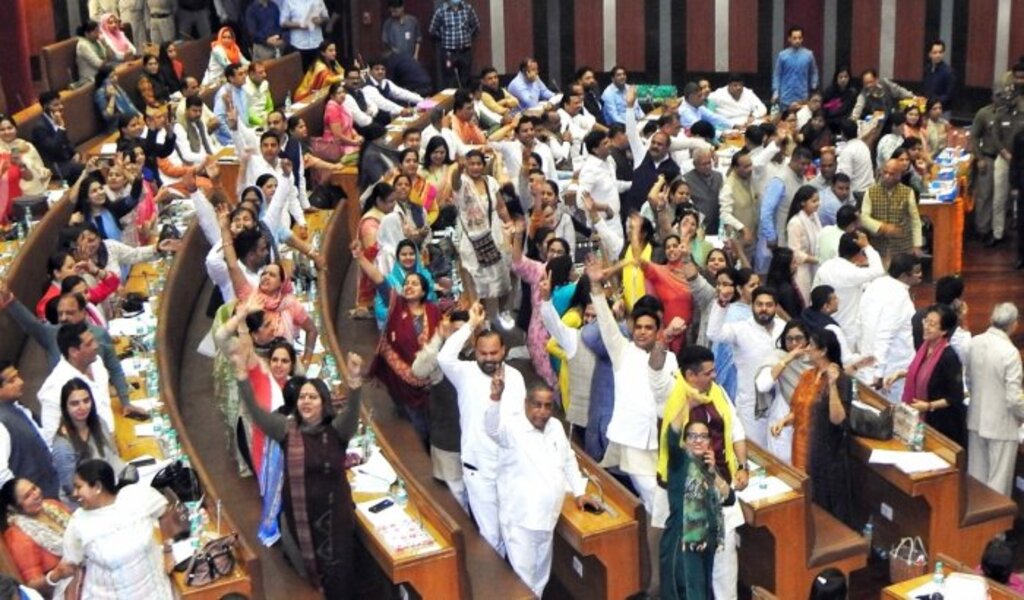 23
Feb

|
Reading Time: 1 minute 19 seconds
|
by Admin
0
140
476
MCD House Adjourned Again Amid Continuous Clashes between AAP and BJP; Receives 32.2% Negative Sentiments from Online Audiences: CheckBrand
According to sources, Aam Aadmi Party and Bharatiya Janata Party councillors continued to clash on Thursday, causing the Municipal Corporation of Delhi House to be again adjourned until 10 am tomorrow. Rekha Sharma of the BJP damaged the podium and microphone, and Amit Nagpal tore the ballot box, according to the newly elected mayor of Delhi Shelly Oberoi.
"They once more showed no respect for the house or democracy. This is incredibly dishonourable. We have been given the mandate and have been trusted by people in Delhi, so we have absolutely no fear of cross-voting. Since the BJP lost the elections, they'll be terrified "said the mayor.
The opposition BJP accused council members of violating the secret ballot by taking pictures of the ballots using their mobile phones during the election for the six-member standing committee. This led to the chaos, which saw ballot boxes flying at each other and exchanging blows. The BJP has since demanded that the votes cast be disregarded and that new elections be held.
CATEGORIES
HIGHLIGHTS
Popular Tags