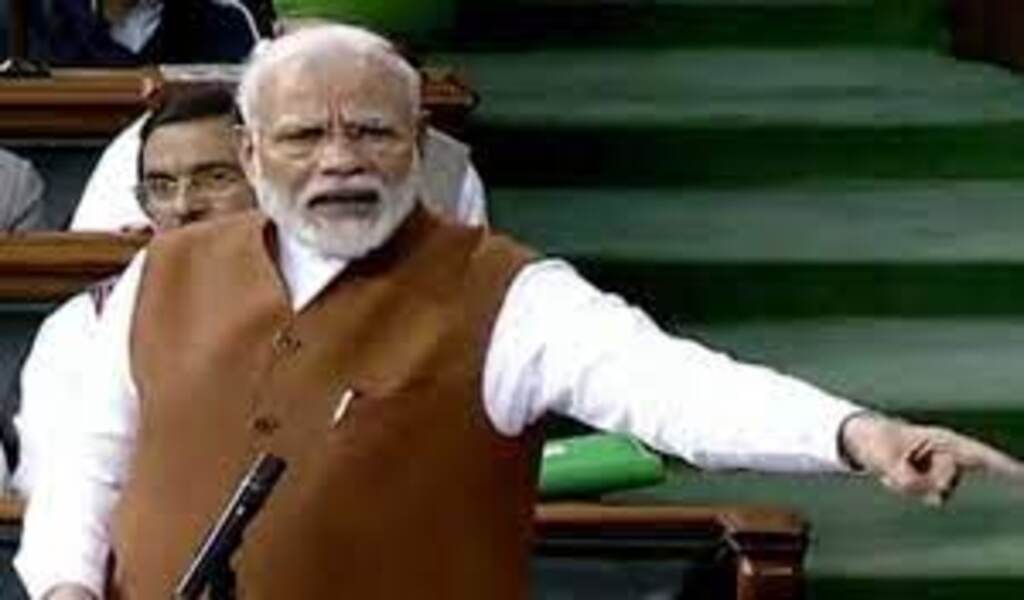 09
Feb

|
Reading Time: 1 minute 19 seconds
|
by Admin
0
0
83
PM Modi Launches a Fierce Counter against Rahul Gandhi through a Powerful Poetry
On Wednesday, Prime Minister Narendra Modi launched a ferocious attack against the Congress, saying that the accusations and abuse levelled against him "will have to go through crores of citizens."
PM Modi used couplets from poets like Dushyant Kumar, Kaka Hathrasi, and Jigar Moradabadi to criticise the Congress during his Motion of Thanks address to the President speech.
In the debate over the Motion of Thanks to the President's Address, Prime Minister Narendra Modi attacked the opposition with couplets by three different poets, a Harvard study, and a tiger story. In his speech to the Lok Sabha, Modi targeted the Congress and criticised the party for the United Progressive Alliance (UPA(Congress-led) )'s "lost decade" of 2004–2014.
The opposition has increased the stakes by highlighting the central government's failure to control unemployment while Parliament is in session. Modi's reply took the form of a narrative. He told a tale of "two friends" while discussing the levels of unemployment during the UPA years.
CATEGORIES
HIGHLIGHTS
Popular Tags