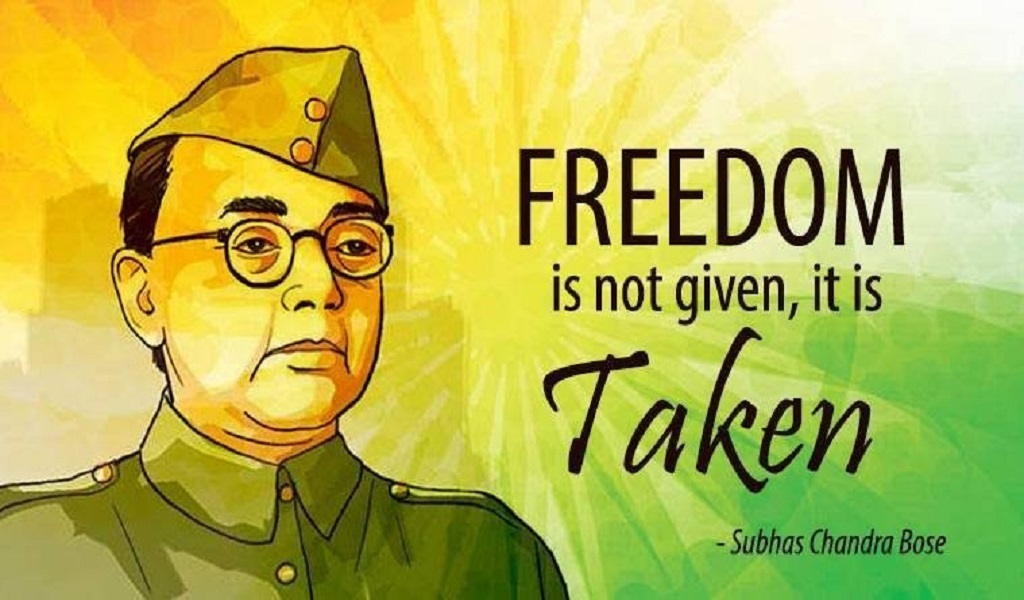 23
Jan

|
Reading Time: 8 minutes 26 seconds
|
by Ankush Rana
0
0
156
Netaji Subhas Chandra Bose Jayanti | For This Day Each Year, PM Modi to Initiate Parakram Diwas
On 23rd January, 1897, a legend in the history of India was born, named, Subhas Chandra Bose, who was later given the title of Netaji (A Leader) due to his contributions in the struggle and fight for India's freedom.
Post 1947, When India as whole started standing on to its feet, one segment that has been allegedly altered with, is history of India, its struggle to 'Swarajya'. The History of India has been distorted and what new generations born in the independent India were taught seems to be shadowed with some conspiracy to demean the struggle of actual freedom fighters. Who many of us actually know about Ram Prasad Bismil, Ashfaqulla Khan, Shaheed Bhagat Singh, Bal Gangadhar Tilak, MaharanaPratap, Chhatrapati Shivaji Maharaj, Shivaram Rajguru, Sukhdev, and a lot more. The list is endless, yet few say that the Independence was granted to us just by the British because of our Non-Violence movement. Is it possible? Ask yourself and answer with logic, while you do that keep in mind that they invaded with swords and guns and not with roses in hand. Many generations in the past 73 years have been taught about glorification of the invaders who looted India for thousands of years. The invaders to tortured Indians for following a different faith, cruel men how demolished beautifully engineered Indian cities & temples and took all the gold & national treasure.
The key reason for the repeal of the British crown from India was not just non-violence. It was the struggle of hundreds of unsung heroes, freedom warriors who never made much into the Indian Education textbooks but if you do your own research, you will find out the truth. It was blood and sacrifices that led us to a free India and the man who stood the symbol as the leadership for this freedom struggle is one and only, Netaji (Leader for Hindi).
Netaji Subhas Chandra Bose, the man who asked for the blood and guaranteed freedom in return.
"Tum mujhe khoon do, mei tumhey aazadi dunga (You give me blood and I shall grant you 'Freedom')," a famous slogan given by Netaji.
"It is blood alone that can pay the price of freedom. Give me blood and I will give you freedom" -NETAJI SUBHAS CHANDRA BOSE.
It didn't remain merely a slogan, Netaji made it into reality by recruiting men & women who were ready to die in the service of the motherland, a large group that was trained to fight the British and snatch that freedom by force which is not given otherwise.
Netaji formed an Indian National Army (Azad Hind Fauj) that comprised more than 45,000 soldiers, among them were Indian War Prisoners left to die by the British Indian Army in the war zones of World War. There were many volunteers who joined the force with motive of strengthening the Netaji's Mission of getting India its freedom from the cruel British invaders. People from various regions of countries in the South-East Asia joined the Indian National Army at their own will.
"Men, money and materials cannot by themselves bring victory or freedom. We must have the motive-power that will inspire us to brave deeds and heroic exploits"- NETAJI SUBHAS CHANDRA BOSE.
The Indian National Army has been lately termed as "The Forgotten Army" and that is because a majority of Indian population is completely unaware of it. Unfortunately, many doesn't even know who Netaji was and even if they know somehow, they get clueless if asked about 'Contributions of Netaji in India's Freedom'.
"Never lose your faith in the destiny of India. There is no power on earth which can keep India in bondage. India will be free and, that too, soon" - NETAJI SUBHAS CHANDRA BOSE.
Majority of Indians have no idea about the fact that India grabbed its first Independence on 30th December, 1943. When under Netaji's supervision, Indian National Army ( Azad Hind Fauz) led a war against the British in the regions of Andaman & Nicobar islands and forced the British Army to flee the territory. The flag and seal of the Free Government of India in 1943, is shown below.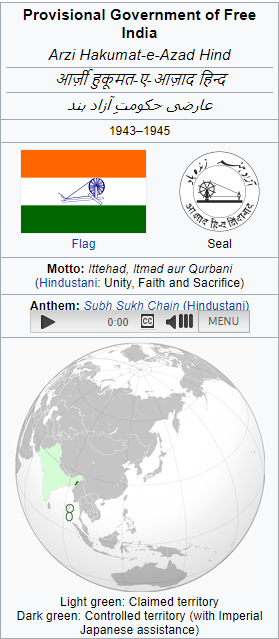 Image source: Wikipedia
So why right after 1947, Kids of India weren't taught about her first Independence in 1943. Why life story of Netaji was kept hidden for many years and why instead of keeping freedom fighters in the books of history, they glorified Mughal invaders. If we go on asking whys, there will be hundreds of 'em but we leave that to Your Intellectuality. While you apply your logical research, keep this quote of Netaji in mind, "Freedom is not given, it is taken."
"One individual may die for an idea, but that idea will, after his death, incarnate itself in a thousand lives"- NETAJI SUBHAS CHANDRA BOSE.
Today, India's Prime Minister, Narendra Modi will be celebrating the iconic freedom fighter's birthday in Kolkata, WB. During his long day visit, the PM will attend two programmes, one at victoria memorial hall and the other at National Library.
Earlier this week, The Prime Minister has announced that the government has decided to recognize birth anniversary of Netaji Subash Chandra Bose as the day of 'Parakram Divas', in honour of Netaji's contributions in the freedom of India.
The Prime Minister on this auspicious day took to Twitter and wrote, "I bow down to Netaji Subhas Chandra Bose, a great freedom fighter and true son of Mother India, on his birth anniversary. A grateful nation will always remember his sacrifice and dedication for the independence of the country #ParakramDivas."

Many on social media platform took their chances to pay tributes to the true freedom fighter of India and its first prime minister Netaji Subhas Chandra Bose.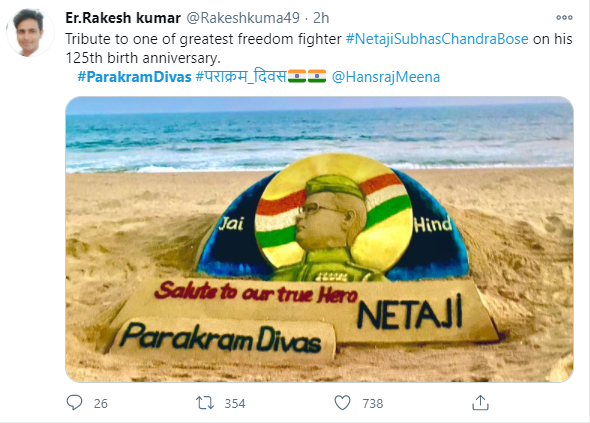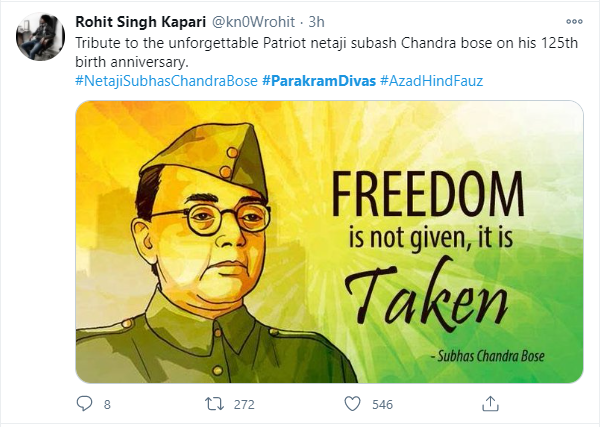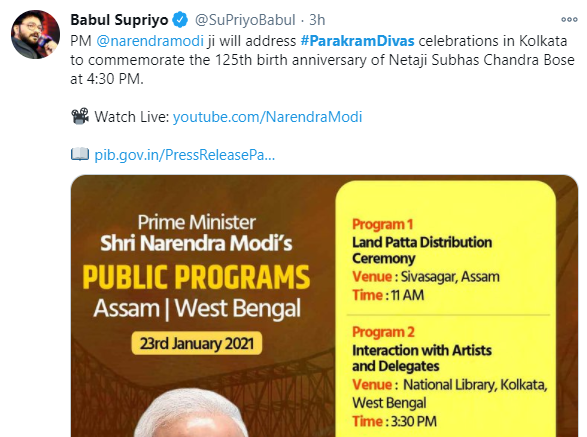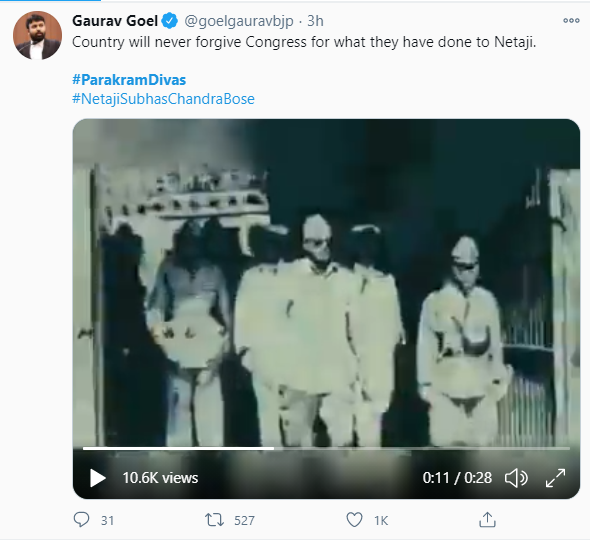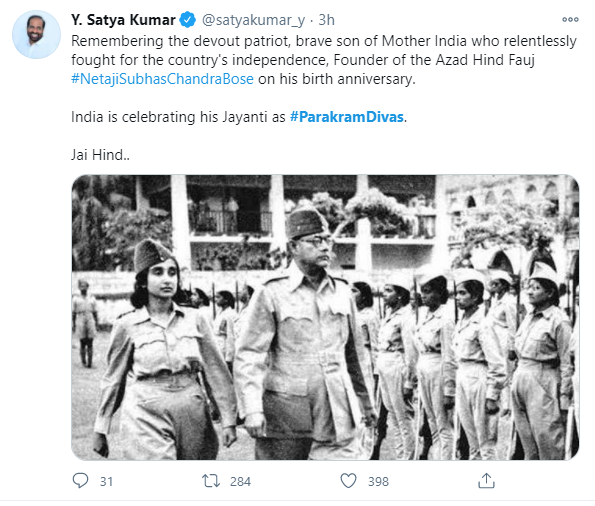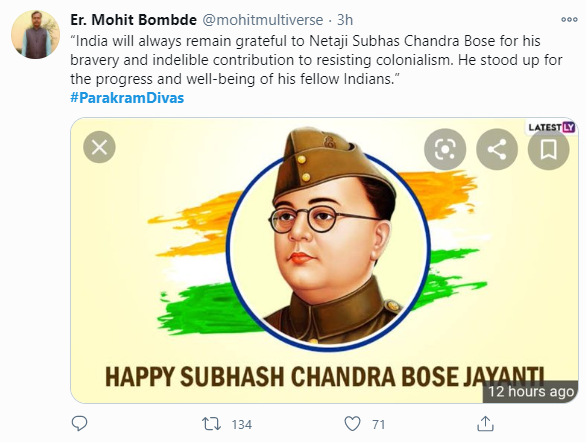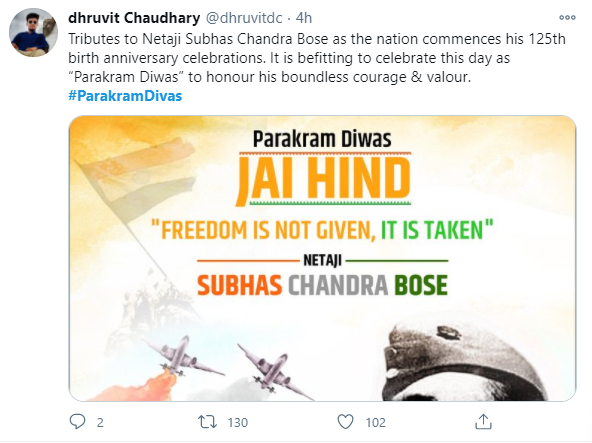 "Celebrating #ParakramDivas to mark the 125th birth anniversary of Netaji Subhas Chandra Bose. He will always be remembered as an inspiring leader who led to freedom and development of the nation. His courage & valour will continue to inspire the coming generations," said Ravi Shankar Prasad, Union Minister of Law, GOI.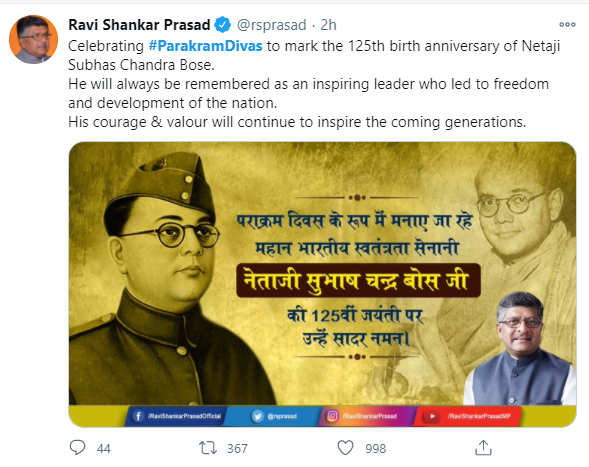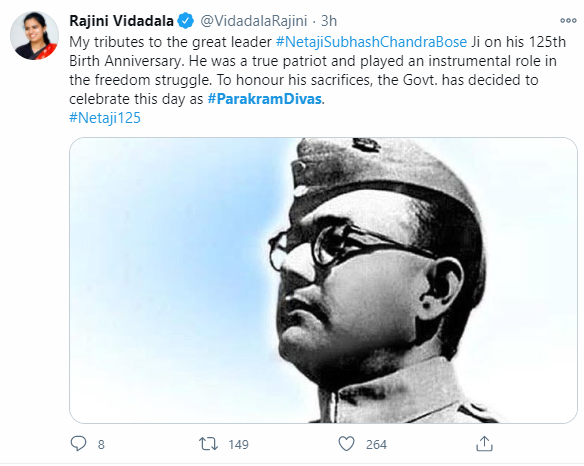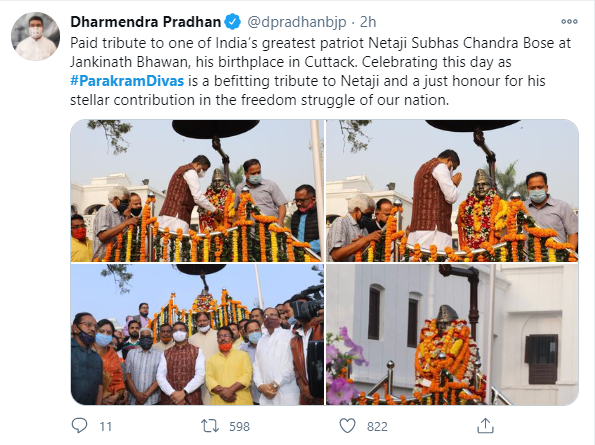 For more such trending news, do check our latest news and updates section and blogs on Checkbrand.online. You are just a few clicks away from being updated about What's Trending in real time.
CATEGORIES
HIGHLIGHTS
Popular Tags