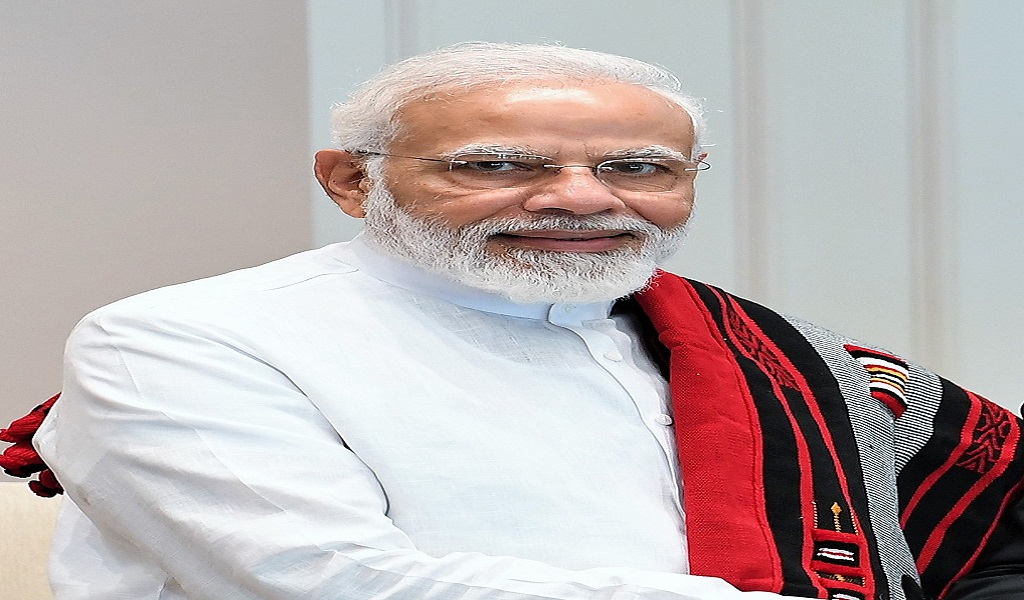 23
Jan

|
Reading Time: 2 minutes 19 seconds
|
by Tanisha Tiwari
0
0
739
PM Modi To Be Inoculated In The Second Vaccine Drive
Prime Minister Narendra Modi will be receiving the coronavirus vaccine in the second round of inoculation which is going to begin this March or April.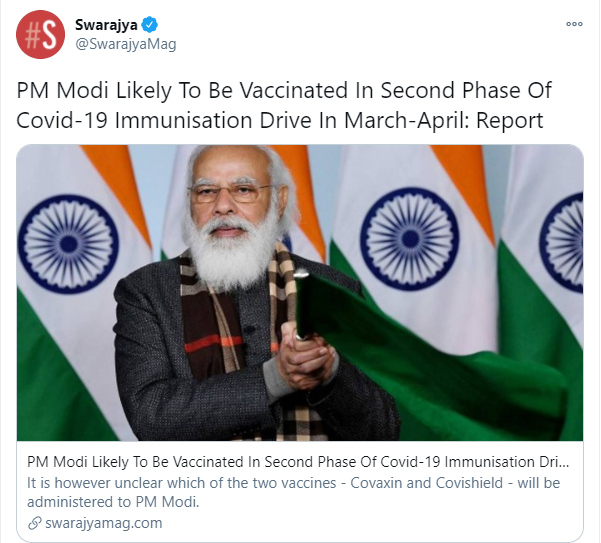 In a recent meeting with different state CMs, PM announced that the CMs who are majorly above 50 will be vaccinated in the next drive. He further assured that the CMs must not include themselves in the first inoculation drive and wait for their turns making it possible for the frontline workers to receive the coronavirus vaccine first.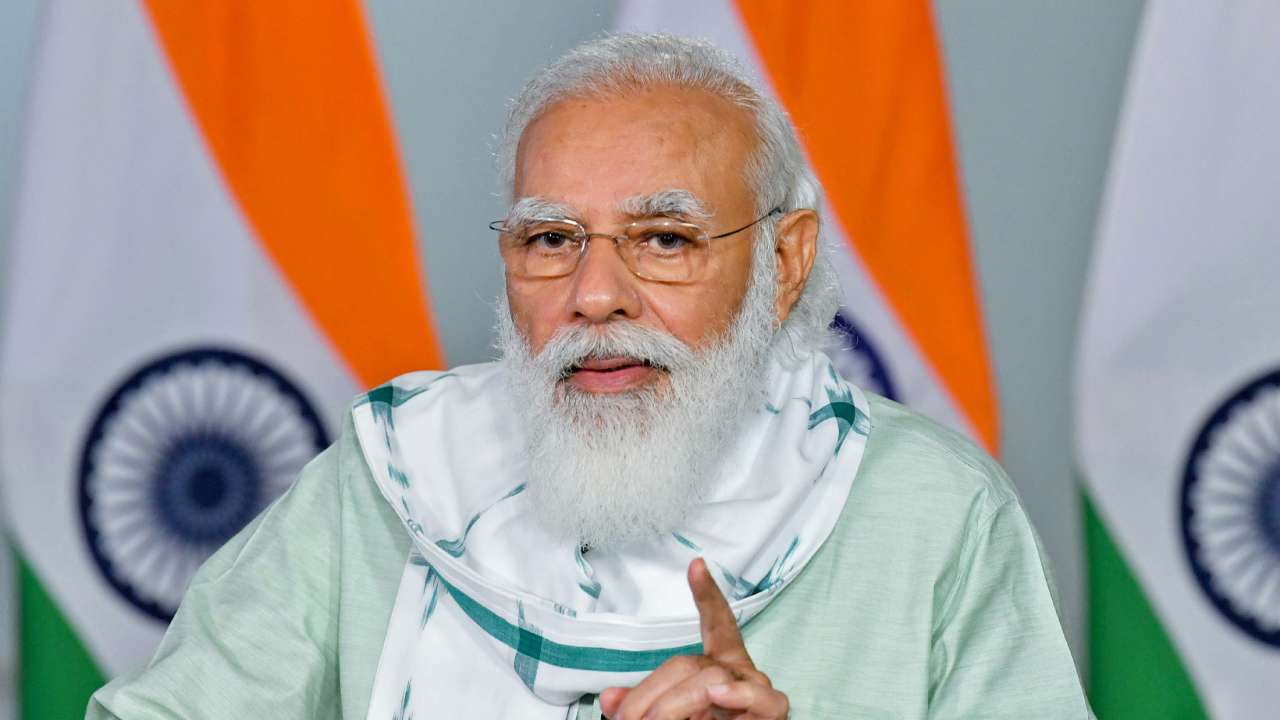 The first vaccine drive was launched by our PM and he assured to prioritize the frontline workers who have been risking their lives for the country. PM through video conference addressed "The priority of vaccination has been decided as per the advice of the experts and scientific community after consultation with the States. Health workers, from both government and private sector, will be the first ones to receive the vaccine. Along with them, Safai Karmacharis, other Frontline Workers, police and paramilitary, Home Guards, Disaster Management Volunteers and other jawans in Civil Defence, and Revenue Officials associated with containment and surveillance, will also receive the vaccine in the first stage."
The first inoculation drive started on January 16th 2021 and is aimed to administer vaccines to the frontline workers, doctors, healthcare workers etc. According to the Union Health Ministry, around 7 lakhs of them have already been vaccinated till January 20th 2021.
Around 270 million citizens in India mostly aged people with comorbidities (more than one illness or disease in a single person) are likely to be vaccinated in the second vaccine drive starting from March.
Last week, US Vice President elect Kamala Harris, President elect Joe Biden, Barack Obama were vaccinated. Modi will be joining the list of world leaders soon after the second vaccination drive resumes in the country.
CATEGORIES
HIGHLIGHTS
Popular Tags