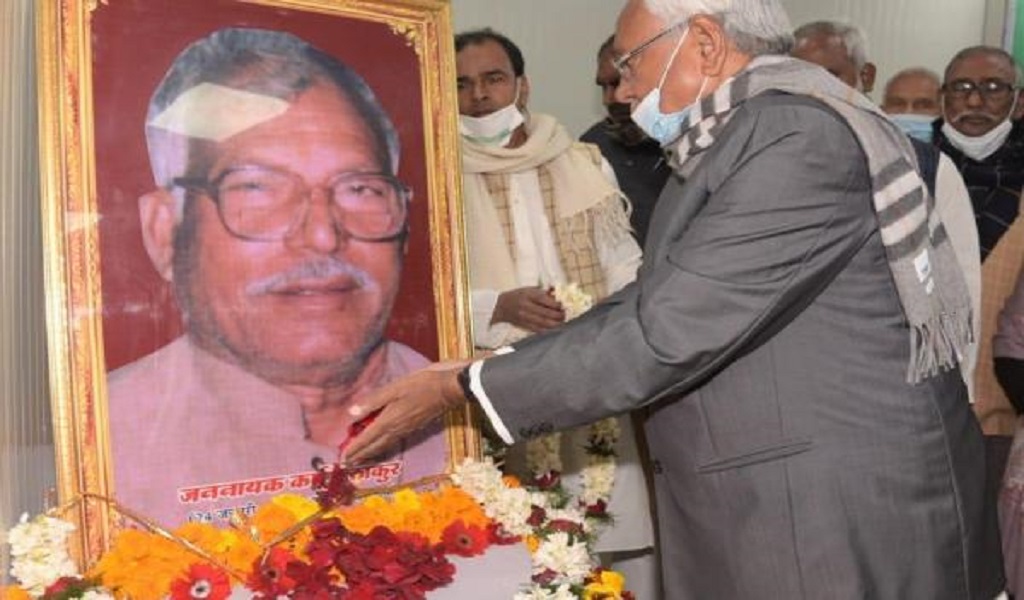 20
Feb

|
Reading Time: 2 minutes 46 seconds
|
by Tanisha Tiwari
0
0
10
Karpoori Thakaru: Bihar's CM Who Lived In Hut And Took Rickshaws
Bihar's Karpoori Thakur is remembered for his simplicity and contribution towards the unloved and poor. Belonging from a poor family, he decided to dedicate his entire life to the unsheltered and untouched.
Remembering Bihar's Jan Nayak #KarpooriThakur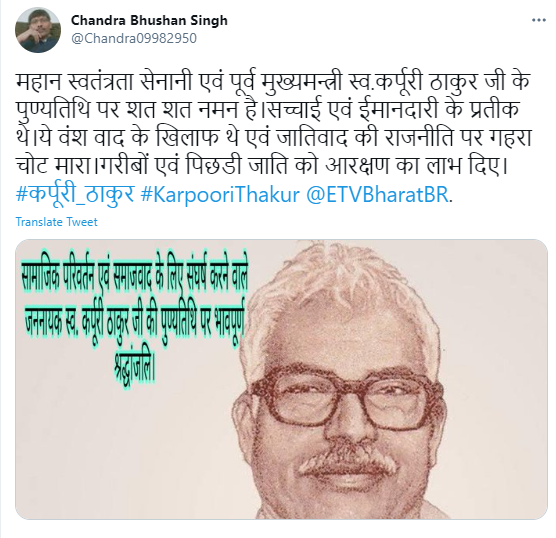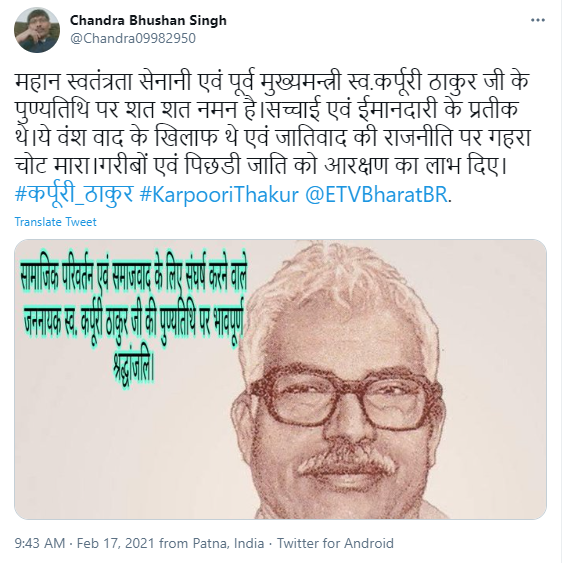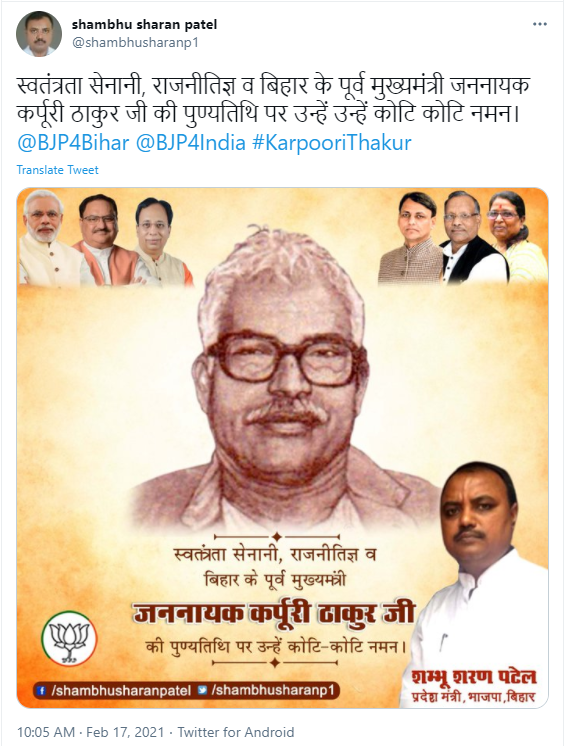 From early school days to politics, here's what Thakur's life looked like:
The Jan Nayak of Bihar was born to Gokul Thakur and Ramdevi Thakur in Bihar's tiny village Samastipur on 24th January 1924. From his early school days, he was inspired by nationalist ideas and then joined the All India Students Federation. Before even completing his graduation, he joined the Quit India Movement and also spent 28 months in prison for speaking against the Britishers.
Thakur's life resolved around good work and will for independence. He decided to teach poor and became a teacher in village schools. After becoming a Vidhan Sabha member in 1952 and confirming his candidature in the Socialist party, he was again arrested for leading the P&T employees during the central government employee strike, 1960.
When Thakur became Bihar's education minister, he was the first to remove English from the compulsory school curriculum citing Bihar students faced major educational losses due to language barriers.
In 1970, he defeated the Indian National Congress and along with Bharatiya Janata Dal, Socialists and Hindu Nationalists of the Jana Sangha, he overshadowed the INC throne in Bihar. He became the first non-Congress CM of Bihar in the same year. After the Janata Party's arrival in Bihar, Thakur became the Bihar CM for the second time when he won the legislative elections against the Bihar Janata Party President Satyendra Narayan Singh.
Thakur also contributed to the development of farmers as he announced the revocation of the Malguzari tax. Despite several accusations from the ruling ministers, he allowed the foundation of Mungerilal commission.
Even holding immense political power, Thakur believed in living for others and had no political gains. According to news reports, he left no monetary sum for his family after his death.
Follow Checkbrand's blog for more trends!
CATEGORIES
HIGHLIGHTS
Popular Tags