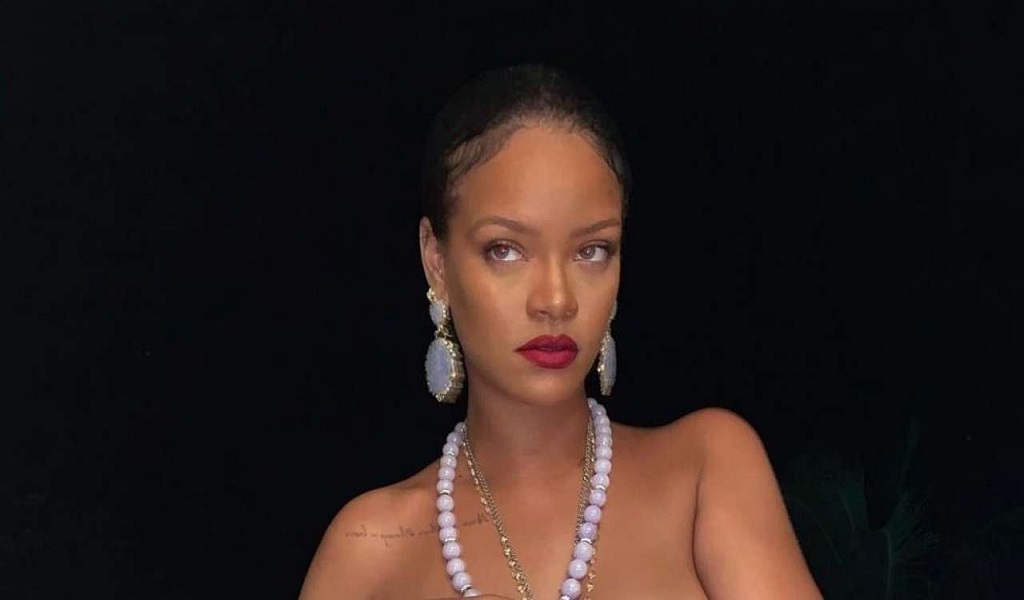 20
Feb

|
Reading Time: 4 minutes 17 seconds
|
by Ankush Rana
0
0
22
Why Rihanna's Topless Pic on Social Media is Sparking Controversy in India
Rihanna hit the news again, with another controversial tweet, when she posted a nearly nude topless picture on the social media.
On Tuesday, Rihanna took to Twitter and Facebook to post a topless photograph where she can be seen wearing a Lord Ganesha's pendant, a largely celebrated and worshiped God by the Hindu community worldwide. The Barbadian musical star Rihanna was recently trolled in news and social media for allegedly backing famer protests in India. Following her post in favour of India's farm protest, Indian Punjabi singer Diljit Dosanjh had created a song 'Riri' as a tribute to Rihanna for backing the protests against the latest farm reform in India.
She could be seen in the following picture shared by her on social media, wearing a Lord Ganesha pendent, that sparked all the fire on the social media.
While bringing the controversial picture to Twitter, She wrote, "when @PopcaanMusic said "me nuh wan ya wear no lingerie tonight fa me girl" @SavageXFenty."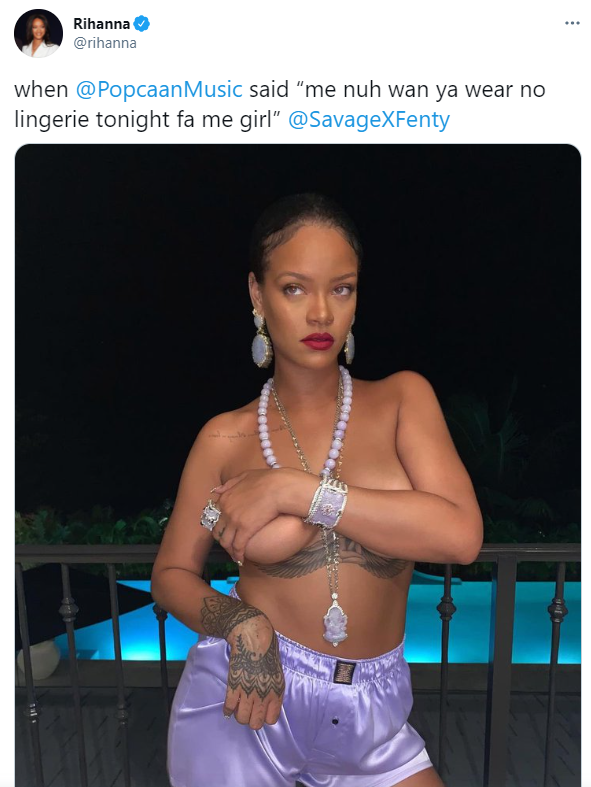 Rihanna also shared the same picture on Instagram, where it became her most liked post with over 9 million likes in just 19 hours, as per FentyStats.com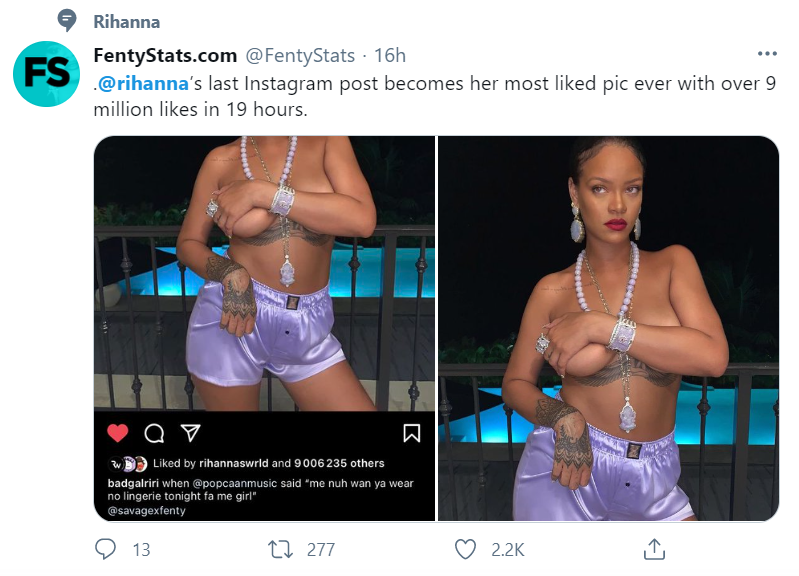 The post was supposedly for the promotion of Rihanna's own lingerie brand namely, Savage Fenty. The post has reportedly promoted the revenue for the company.
"Rihanna's @SavageXFenty posted revenue growth of more than 200% last year, and increased its active VIP member base by more than 150%. The brand is in a position to be the global lingerie market leader by 2025," mentioned in a tweet from FentyStats.com.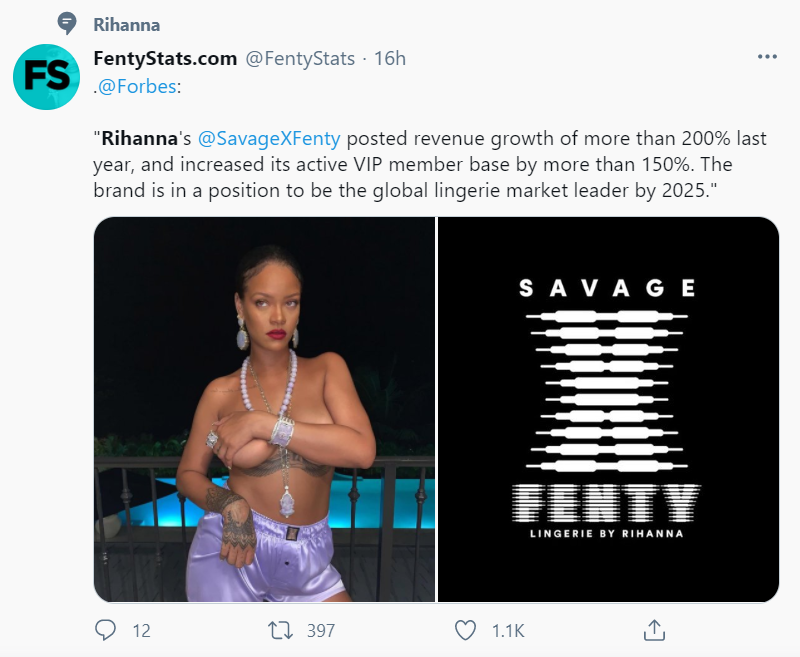 However, Rihanna's post was not welcomed by many in India, where majority are finding it religiously offending and accusing Rihanna for harming the religious sentiments of Hindus across the globe.
Social activist and the founder of Voice for India, Renee Lynn said, "Dear @rihanna, stop mocking Hindu Temples & Gods with indecencies. You're insulting the oldest, holiest religion in the world & hurting Hindus sentiments. We request you apologize. We know You & @GretaThunberg are paid global propagandists to incite trouble against Hindus & India."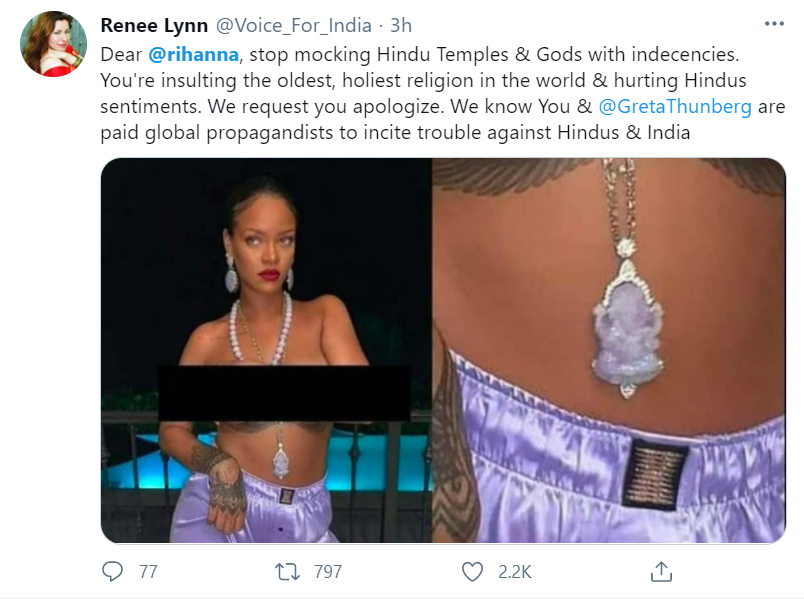 "rihanna !! stop using my religion as an aesthetic !! that ganesh figurine at the end of the chain :( is a holy and sacred figure for us hindus," a Twitter user said on the micro-blogging site.
Maharashtra BJP MLA Ram Kadam, in a tweet, said it is "appalling to see how Rihanna shamefully mocks our beloved Hindu God Ganesha."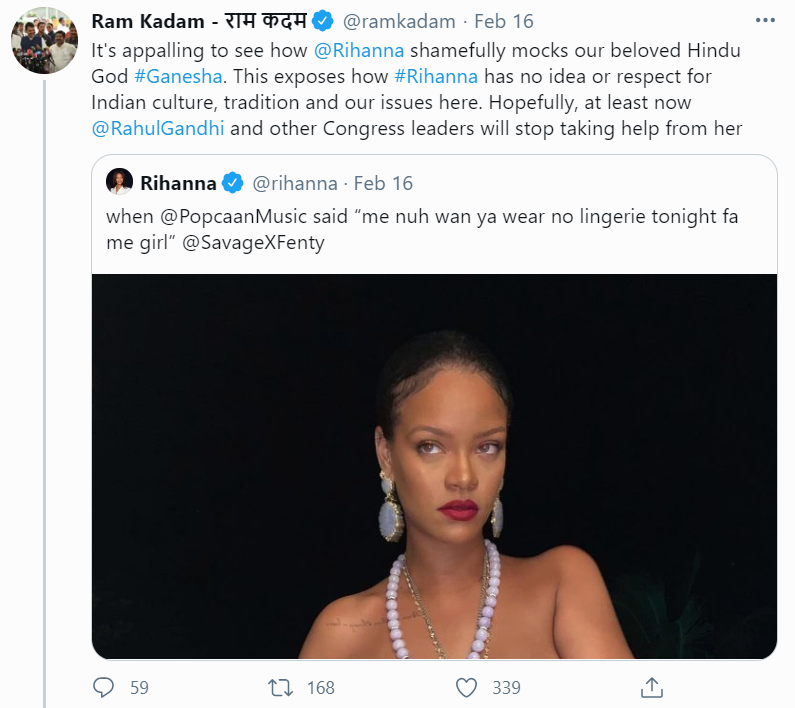 The VHP leader has called for termination of Rihanna's social media accounts. VHP national spokesperson Vinod Bansal tweeted that he along with many Hindus has reported the tweet to the IT Minister Ravi Shankar Prasad.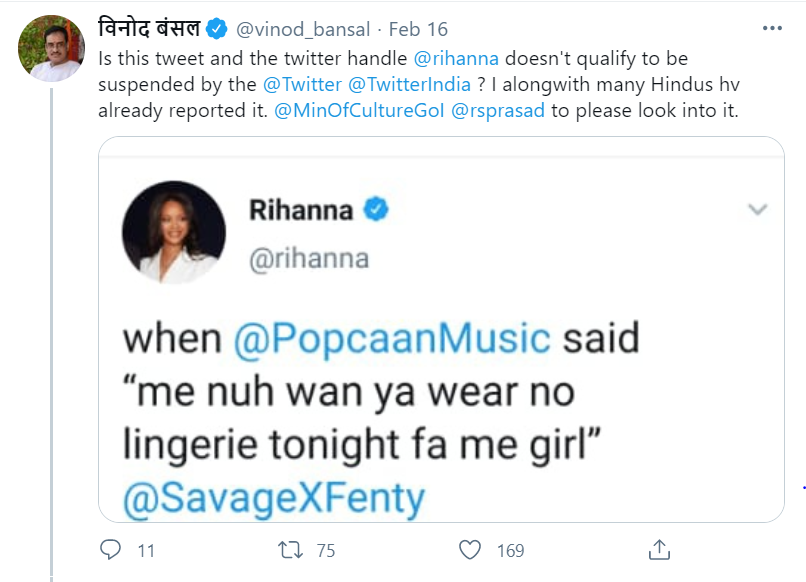 Mr Bansal also shared the copy of the official report against the pop star, he wrote, "We complained @DelhiPolice & @MumbaiPolice against CEO @Twitter @Facebook under CC to the ministry of Home & IT GoI for suitable legal action and delete the anti-India and anti Hindu SM accounts of @rihanna."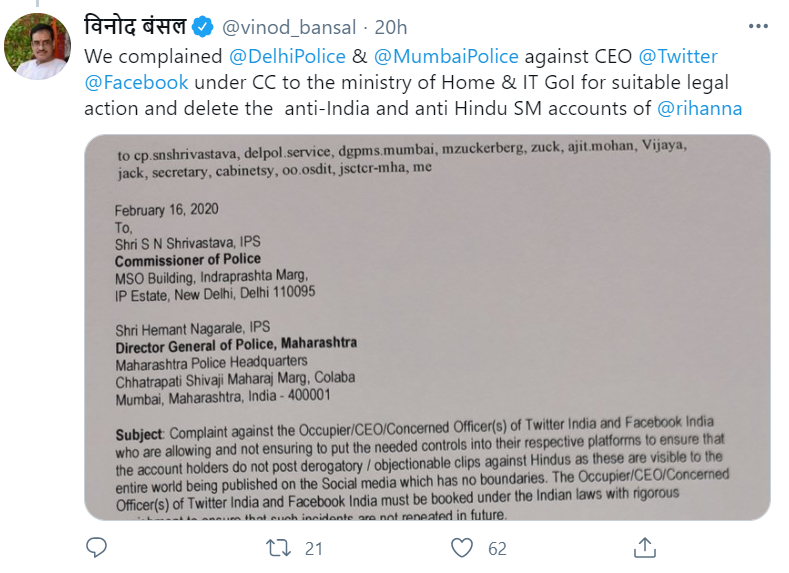 For more such trending news, do check our latest news and updates section and blogs on Checkbrand.online. You are just a few clicks away from being updated about What's Trending in real time.
CATEGORIES
HIGHLIGHTS
Popular Tags