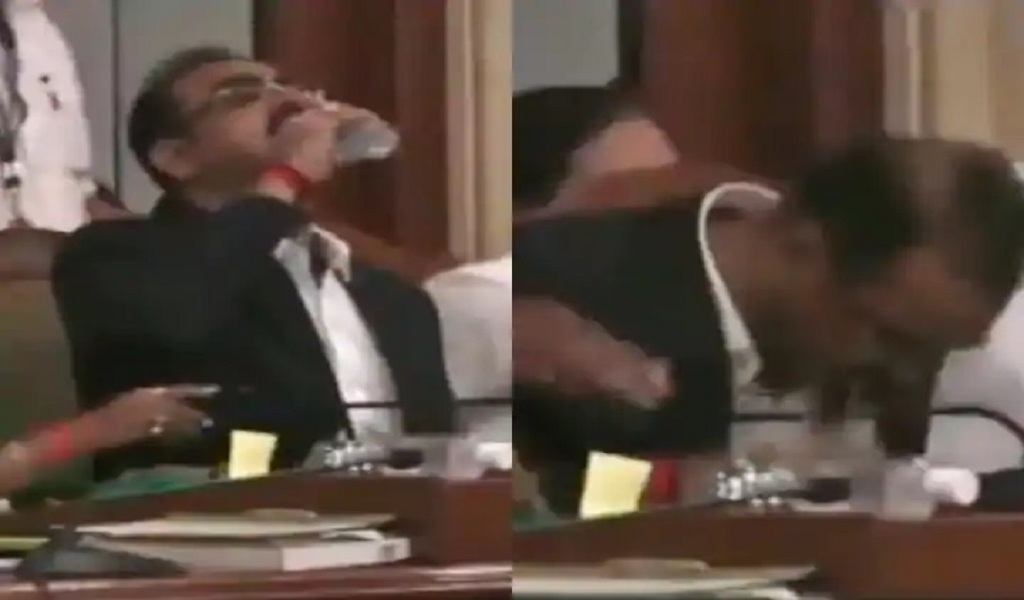 23
Feb

|
Reading Time: 2 minutes 14 seconds
|
by Ankush Rana
0
0
526
BMC'S DEPUTY MUNICIPAL COMMISSIONER MISTAKENLY DRINKS 'SANITIZER' DURING BUDGET EDUCATION PRESENTATION OF THE CIVIC BODY
Deputy Municipal Commissioner of Brihanmumbai Municipal Corporation (BMC), Ramesh Pawar accidentally consumed sanitizer from a bottle during the presentation of the school budget of the civic body on Wednesday.
He grabbed a bottle during the briefing and took a sip. On the immediate discovery that something is fishy about this water bottle that the bottle (that actually contained hand sanitizer), he quickly spat it out.
However as per officials present during the meeting, Mr Pawar did not face any health problems and went on with the introduction of the budget.
Describing the whole incident, Pawar said that before starting his speech, he intended to drink some water. Because the bottles were identical, he mistakenly took a hand sanitizer.
"I thought that I should drink water before starting my speech so I lifted the bottle & drank. Bottles of water & sanitizer kept there were similar. So it happened. As soon as I drank it, I realized the mistake & didn't gulp it all the way down: Ramesh Pawar, BMC Jt Commissioner," reported by ANI in a tweet from its official Twitter handle.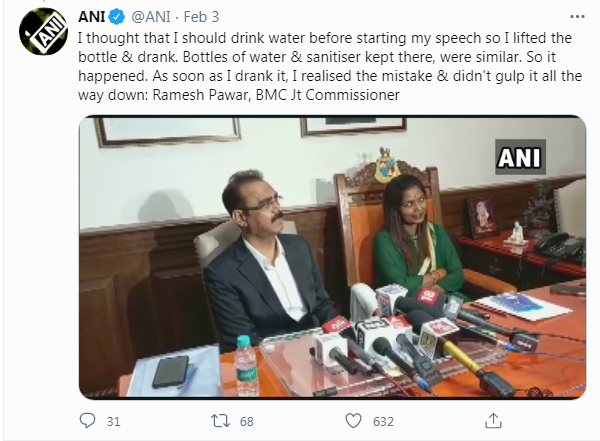 Meanwhile the video that captured all of action has turned viral, and is grabbing attention of many on the internet. Catch the following video shared by ANI from their official Twitter handle with caption, "#WATCH: BMC Joint Municipal Commissioner Ramesh Pawar accidentally drinks from a bottle of hand sanitizer, instead of a bottle of water, during the presentation of Budget in Mumbai."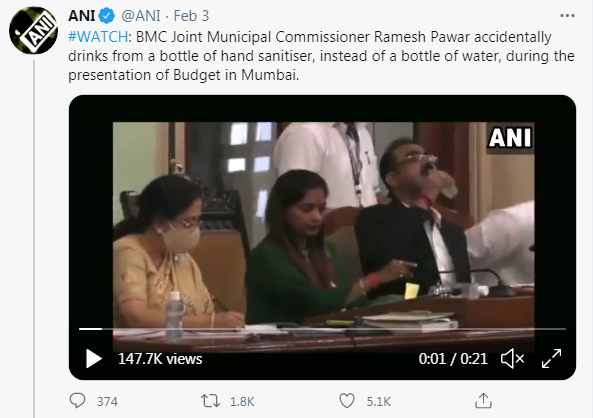 For more such trending news, do check our latest news and updates section and blogs on Checkbrand.online. You are just a few clicks away from being updated about What's Trending in real time.
CATEGORIES
HIGHLIGHTS
Popular Tags