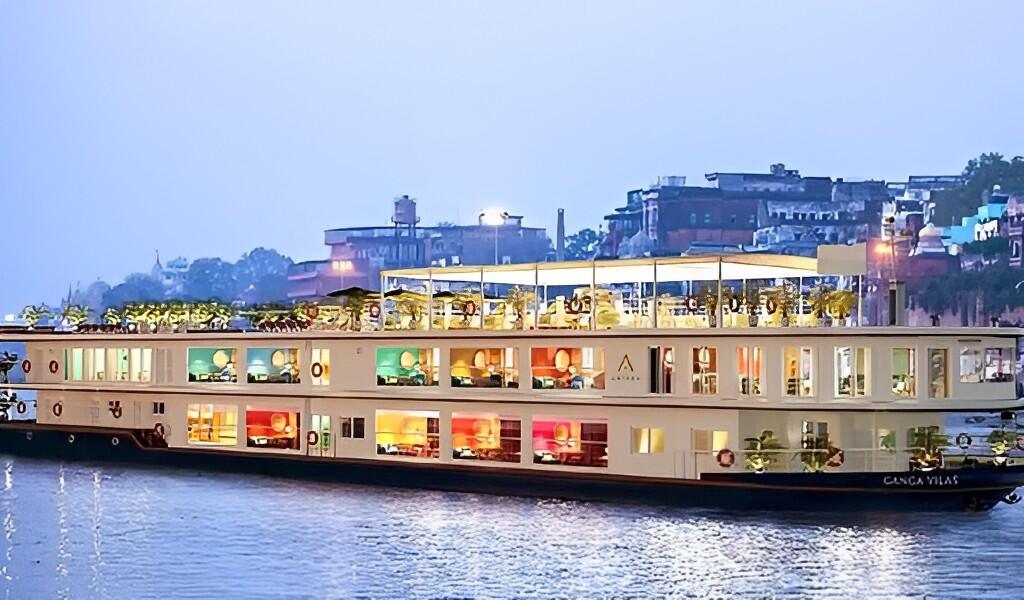 13
Jan

|
Reading Time: 3 minutes 29 seconds
|
by Admin
0
2
408
Prime Minister Modi will inaugurate the "World's Longest River Cruise" today, Received 30.1% Positive Sentiments Online: CheckBrand
Today, Prime Minister Narendra Modi will launch the world's longest river cruise, the MV Ganga Vilas, via video conferencing from Varanasi, as well as inaugurate and lay foundation stones for many other projects.
The MV Ganga Vilas, the world's longest river cruise, is India's first cruise ship. According to an official of Port, Shipping and Waterways, this is the emblem of Self-reliant India (Atmanirbhar Bharat) in the River Cruise Sector.
The MV Ganga Vilas will set out from Varanasi in Uttar Pradesh and cruise 3,200 kilometres in 51 days to Dibrugarh in Assam through Bangladesh.
CheckBrand examined the trend of MV Ganga Vilas on various social media platforms in order to assess its digital presence. The public searches for the MV Ganga Vilas on social media platforms went really up, with positive sentiments reaching up to 30.1%, negative sentiments 0.3% and neutral sentiments 69.6%.
It has been Googled over 3116 times and is continually trending on social networking sites. CheckBrand estimates that its digital engagement has reached up to 62.3K by January 13, 2023.

*Source Google Trend
The flag-off event will be attended by Minister for Ports, Shipping, and Waterways Sarbananda Sonowal, Uttar Pradesh Chief Minister Yogi Adityanath, and other Ministers and senior officials from other Ministries and Departments.
Sarbananda Sonowal, Union Minister for Port Shipping and Waterways, told ANI that the MV Ganga Vilas will carry 32 tourists from Switzerland across 27 river systems and will cruise through various prominent destinations located along the river banks in Varanasi, Patna, Kolkata, Bangladesh, Guwahati, and Sibsagar/Dibrugarh on its maiden voyage.
"The journey would provide a platform for international tourists to engage on an experience excursion and luxuriate in the art, culture, history, and spirituality of India and Bangladesh," Mr Sonowal added.
The Union Minister went on to say that the trip represents the conclusion of Prime Minister Narendra Modi's ambition of making waterways a source of growth for the country. More than 100 canals are being created in various areas across India to support the development of the waterway's ecology, which will lead to more cruise tourists, increased local business along the river banks, and increased local economic growth.
The modernist ship is 62 metres long, 12 metres broad, and requires a draught of 1.4 metres. It was designed to honour Indian and world design. The yacht has a total carrying capacity of 36 guests with 18 suites and all accompanying facilities.
PM will issue a paper titled "River Cruise Vision Document 2047," which will capture the vision of river cruise advancement and expansion by 2047.
During the ceremony, the Prime Minister will also launch the Haldia Multi-Modal Terminal, four floating community jetties in Uttar Pradesh, and the Guwahati Skill Development Centre in Assam.

CATEGORIES
HIGHLIGHTS
Popular Tags