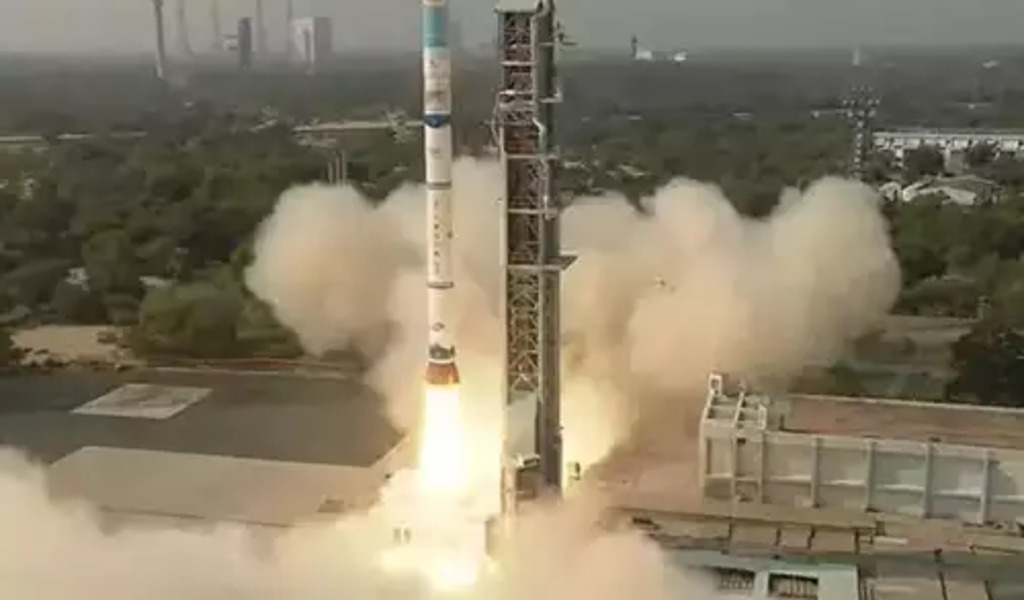 10
Feb

|
Reading Time: 1 minute 2 seconds
|
by Admin
0
0
157
ISRO Successfully Launches New Rocket to Deploy 3 Satellites into Orbit; Receives 29.8% Positive Sentiments from the Audiences: CheckBrand
Shortly after its launch from Sriharikota, Andhra Pradesh, this morning, SSLV-D2, the new rocket developed by the Indian Space Research Organization (ISRO), successfully placed three satellites into the intended orbit.
At 9:18 am, the rocket lifted off from the Satish Dhawan Space Center's first launch pad carrying three mini, micro, and nanosatellites. During its 15-minute flight, the rocket put the satellites into a 450 km circular orbit around the Earth.
"The mission has been successfully completed. EOS-07, Janus-1, and AzaadiSAT-2 were all placed into their intended orbits by SSLV-D2, "The space agency tweeted about the successful launch from its official account.
ISRO's EOS-07, US Company Antaris' Janus-1, and Chennai-based SpaceKidz's AzaadiSAT-2, an 8.7 kg satellite developed by 750 girl students from across India, are the three satellites that were launched into orbit.
CATEGORIES
HIGHLIGHTS
Popular Tags