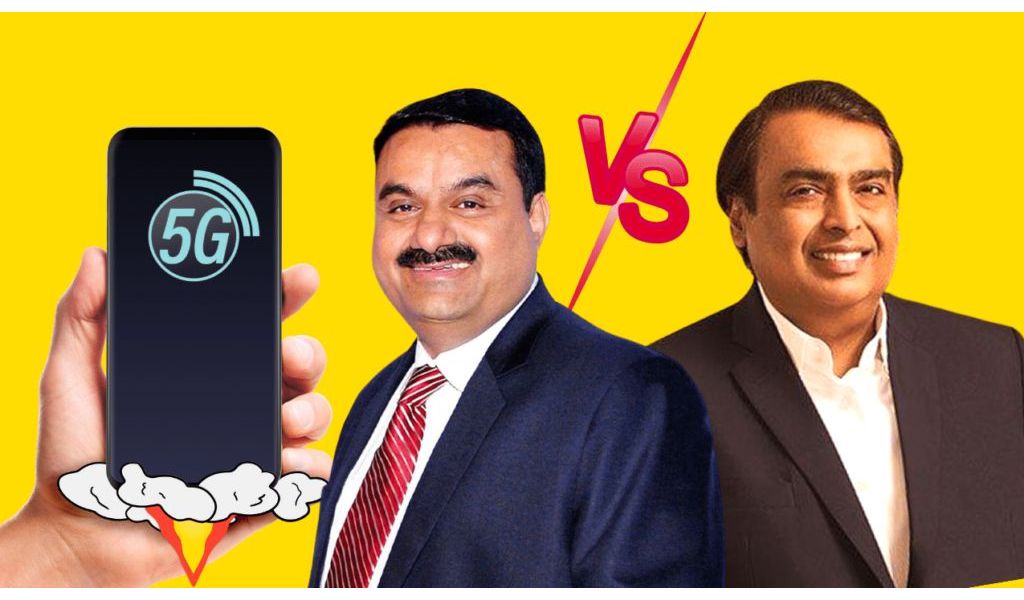 28
Jul

|
Reading Time: 2 minutes 6 seconds
|
by Admin
0
0
520
Ambani vs Adani
Whenever we talk about big billionaire businessmen in India today, two names that pop up our memory. Both these businessmen hail from the western state of Gujarat and both of them have diversified businesses. These days, 5G Spectrum became auction battlefield for two of India's Top Business Tycoons.
Mukesh Ambani heads Reliance Industries, which has ventures in petrochemicals, oil and gas, telecom and retail. Adani group's ventures led by Gautam Adani's include ports, airports, infrastructure, commodities, coal, power generation and transmission and real estate, according to Forbes.
As per the latest news, the 5G Spectrum Auction Process has now entered round 2. Bidding by Telecos is not aggressive and competitive. The bidding is likely to be concentrated around mid-Band, high-band spectrum.
Check Brand Analysis
(For Past Seven Days)
Engagements

Sentiments

Search Engine Score

Potential Reach

Mukesh Ambani

153.6K

26.7% +ve

2.3% -ve

11661

18.3 Billion

Gautam Adani

270.1K

41.4% +ve

13.7% -ve

3961

17.6 Billion
CATEGORIES
HIGHLIGHTS
Popular Tags