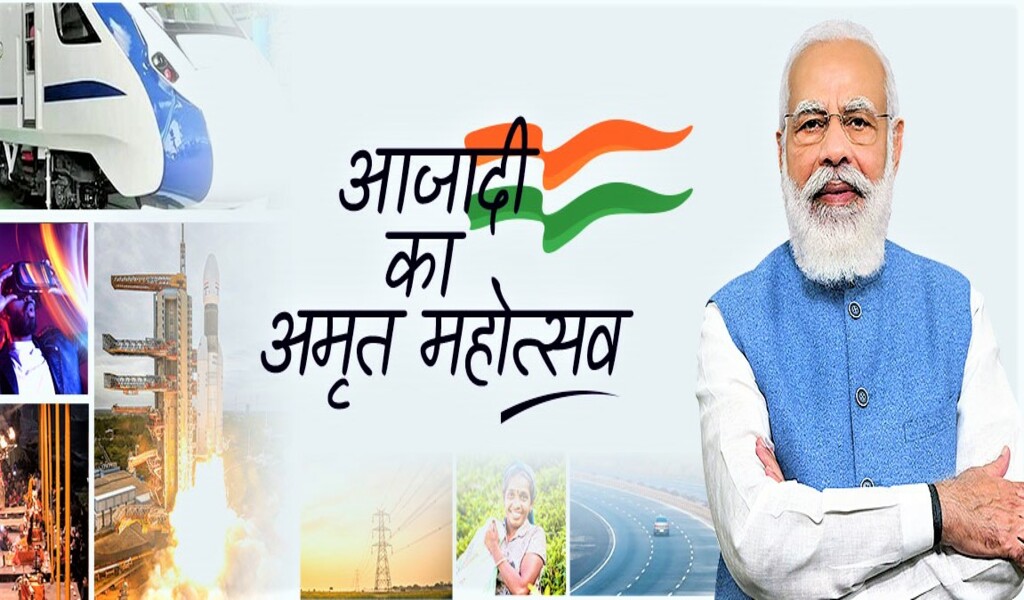 10
Aug

|
Reading Time: 2 minutes 47 seconds
|
by Admin
0
0
806
'Azadi Ka Amrit Mahotsav': 5.50 lakh tricolor flags will be raised in Jalaun, trending on Social Media
On the occasion of Independence Day this year, 5.50 lakh tricolor flags will be raised collectively in Jalaun; preparations are complete. Throughout Jalaun, the tricolours will be flown during the Amrit Mahotsav of Azadi. The goal of accumulating 5.5 lakh tricolours, according to DM Jalaun, has been achieved.
The Amrit Mahotsav of Azadi will be celebrated nationwide on August 15th (Azadi Ka Amrit Mahotsav). The tricolours will be fervently raised as part the Har Ghar Tiranga campaign. The aim of flags has been reached in which around 2.5 lakh flags will be provided by self-help organizations. At the same time, the government will provide the rest 3 lakh tricolours via MSME. By purchasing the flag from the post office, the district's regular residents can fly the tricolour at their residences. CheckBrand went through social media platforms and determined Mahotsav's popularity. It was searched 4673 times on the internet and immediately started trending on social media platforms.
Actually, by holding a festival on the 75th anniversary of Independence, the central government hopes to create a special occasion. The administration has urged everyone to raise the tricolour at their residences, including official agencies and regular residents too. Rapid preparations are being made to make the tricolour available at the district level in light of this appeal.
The preparations at Vikas Bhawan for the tricolour programme were discussed in a review meeting with the officials presided over by District Magistrate Jalaun Chandni Singh. He mentioned that the Amrit Mahotsav of Independence is now being observed throughout the nation during this time. CheckBrand evaluation also states that people's sentiment on social media was also on the rise in favour of the festival with 40.8% positivity and its digital engagement reached up to 11.8K on 9th-10th Aug, 2022.
*Source Google Trends
Social media posting of a selfie wearing the tricolour
Children, young people, and older people are all very enthusiastic about the tricolour campaign and the Amrit celebration of freedom. The group's female members are making the tricolour around the neighbourhood. In the stores and markets, Tricolor is frequently sold. The tricolour is being displayed in homes around the country by teachers at schools
CATEGORIES
HIGHLIGHTS
Popular Tags