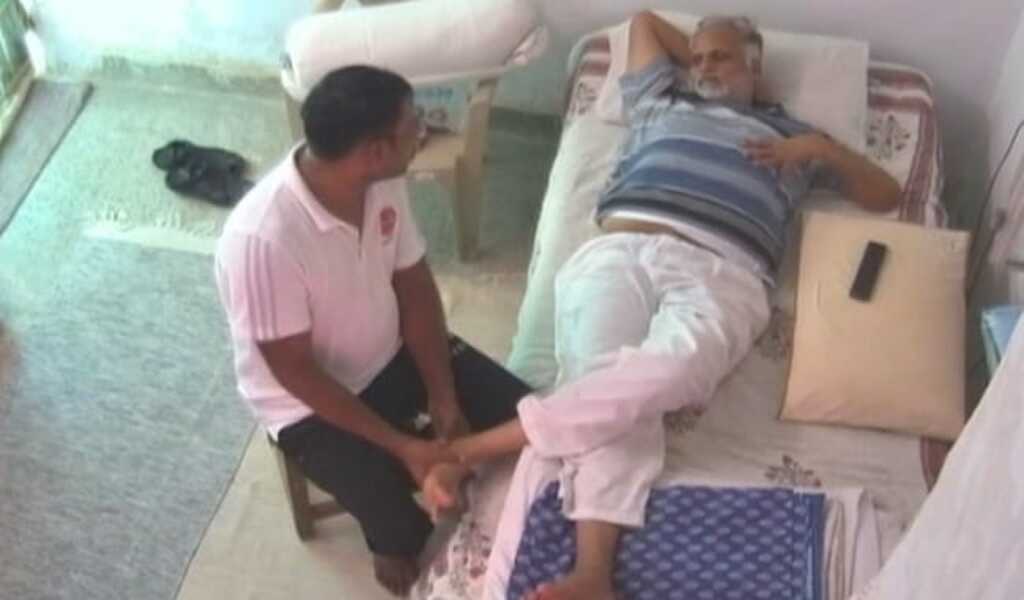 19
Nov

|
Reading Time: 2 minutes 52 seconds
|
by Admin
0
0
438
BJP attacks AAP after a video of Satyendar Jain getting massages in jail gets viral on internet, receives 82.4K engagement in just a few hours: CheckBrand
In response to a video showing Satyendar Jain, a Delhi minister who was detained in May on suspicion of money laundering, receiving a massage in Delhi's Tihar Jail, the BJP today launched an attack against Arvind Kejriwal, the chief minister of Delhi, and the Aam Aadmi Party. In order to support the BJP's claim that Mr. Jain receives special treatment in prison, several party leaders posted the video clip on social media.
CheckBrand assessed the impact of the video and the response that it has been receiving from the audiences. As per the analysis, the video received an online engagement of 82.4K with about 8.5% negative reviews from the audiences. Apart from this, after the video was released, Mr. Jain attained a search engine score of 3535 as of 19th November 2022.

*Source Google Trends
The AAP has retaliated, branding the BJP "shameless" for making a spectacle out of a sick person receiving medical attention. According to Satyendar Jain, who underwent two spinal surgeries after suffering an injury while incarcerated, a hospital recommended rehabilitation, according to Deputy Chief Minister Manish Sisodia.
In a challenge to Mr. Kejriwal to explain Satyendar Jain's behaviour in jail, BJP spokesperson Gaurav Bhatia claimed that the Aam Aadmi Party (AAP) had transformed into a "spa and massage party." He charged the AAP with having a "VIP culture" of hypocrisy.
AAP senior leader and deputy chief minister Manish Sisodia accused the BJP of releasing the footage and fabricating a story while Delhi BJP leaders said they were on their way to report Jain to the police.
Jain was ailing, according to Sisodia, and receiving treatment for his condition within the prison. He declared, "The BJP conspired to get our comrade detained. A person who is ill is receiving treatment. The BJP leaked the tape, created a bogus story, and mocked the man. Jain has served six months in custody. He slipped when he was in jail and hurt his spine. He has had two surgeries as a result of this spine damage, and the physicians advised that he receive rehabilitation before being released. Law grants every prisoner the right to treatment, thus this is not a luxurious body massage but pressure
CATEGORIES
HIGHLIGHTS
Popular Tags