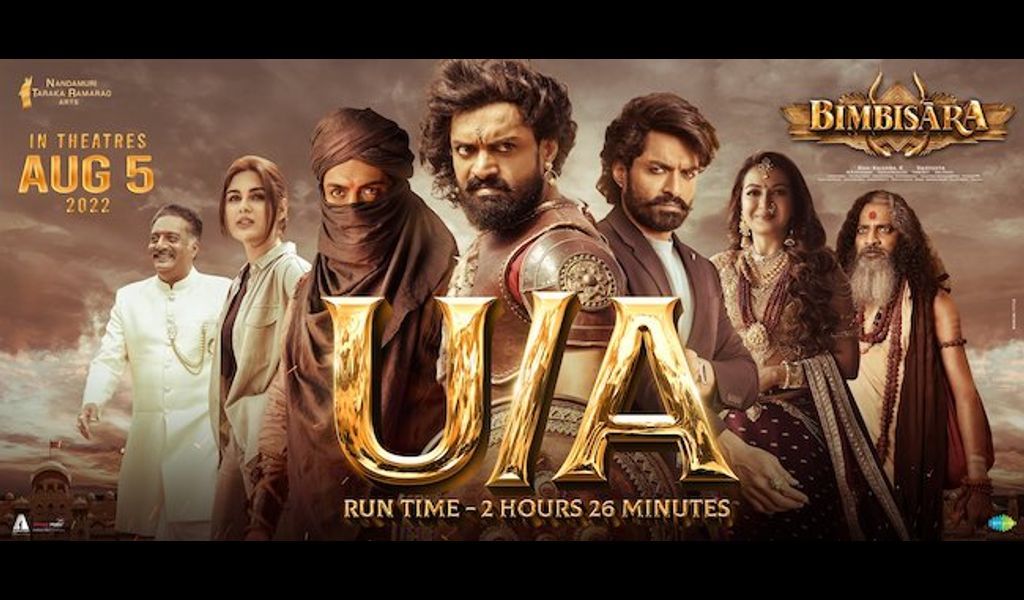 05
Aug

|
Reading Time: 3 minutes 22 seconds
|
by Admin
0
0
13
Another south Indian Movie banging the Theatres - "Bimbisara"
The Telugu movie "Bimbisara" will be released in north India by the distribution company UFO Moviez with English subtitles. The fantasy action drama will premiere on Friday in India, starring Nandamuri Kalyan Ram as the emperor of Magadh in the 5th century BC.
Vashist, a debutant, wrote and directed "Bimbisara," which was made by the actor's own production company NTR Arts. Kalyan Ram expressed his excitement for the film's release in northern India. "We are pleased that UFO would allow the movie to be watched by more people. The following sections of the movie should ideally be released in Hindi, but the first part should have subtitles" the actor said.
CheckBrand went through social media platforms and determined its popularity. As soon as news of its release broke out it immediately started trending on social media platforms. Its digital ranking has improved and its online engagement reached to 587K on 3rd & 4th of August.
The recent success of many pan-Indian movies from the South is widely credited to the release of dubbed versions. However, in an intriguing move that bucks the pattern, NTR Arts' Telugu production "Bimbisara" will use subtitling to reach foreign markets. People from North-India have got more attraction towards South-Indian movies. As per CheckBrand, 'Bimbisara' is positively gaining audience's 63.2% sentiments in its favour. Following the huge success of RRR, KGF2, and Pushpa. The lavishly produced fantasy action-drama Bimbisara is aiming for a widespread release on August 5, 2022.
The Telugu movie will be released with English subtitles first and then dubbed for viewers convenience, by UFO Moviez, the company that most recently distributed the beloved films "777 Charlie" and "Rocketry." The UFO Moviez representative notes that during the Coronavirus-caused pandemic, when people were cooped up in their houses for weeks on end, they ate up media from all across India and the globe.
"We are convinced that a fantastic movie in any language will drive people to the theatre because OTT has transformed viewing patterns "Bimbisara", which delivers a larger-than-life, big screen experience, won't let you down", he said.
Apart from online social engagement, the movie Bimbisara's Search Engine Score was 1260, as per the reports of CheckBrand Analysis. As a result it has increased its 'Digital Brand Value'.
With Nandamuri Kalyan Ram, Samyuktha Menon, Catherine Tresa, and Warina Hussain, the movie is produced by Nandamuri Kalyan Ram's in-house production company NTR Arts which was able to complete this enormous undertaking despite fierce competition from other directors.
CATEGORIES
HIGHLIGHTS
Popular Tags