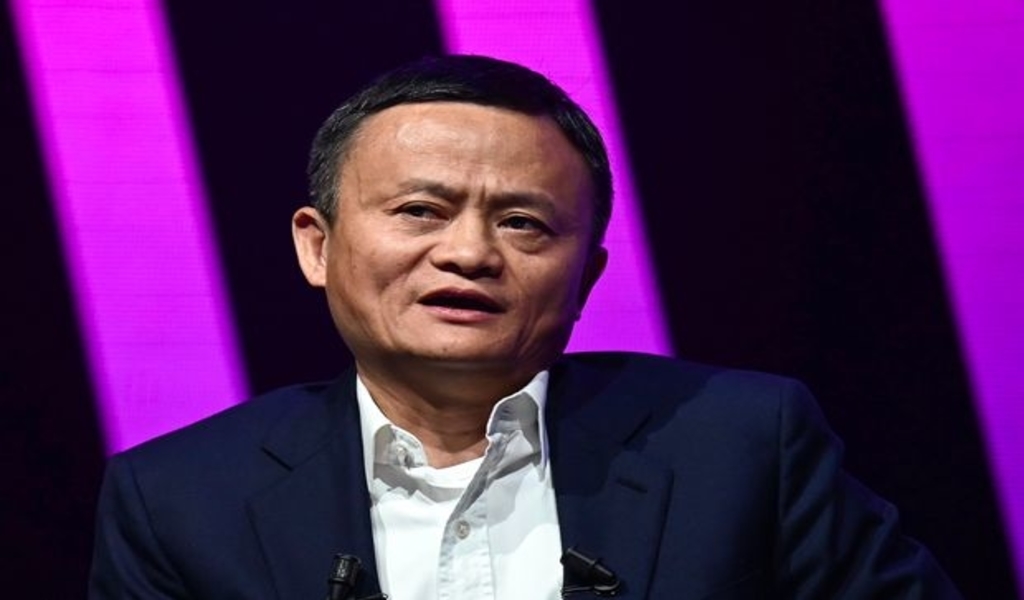 23
Jan

|
Reading Time: 3 minutes 47 seconds
|
by Tushar Kanti
0
0
150
Jack Ma Reappears !
Jack Ma has mysteriously dissappeared in October last year when he failed to appear as the judge on the final episode of a talent show that he created. So many theories sprung up regarding his mysterious dissappearance with conspiracies surrounding the Chinese authorities involvement in this case. However many noted that the founder of the Alibaba group was lying low, following a Chinese regulatory crackdown on his vast business empire. Some people also said that Ma had been asked to maintain a 'low profile'.
The Chinese billionaire is back in the news again after he recently reappeared for the first time since October. He recently interacted with 100 rural teachers via a video meeting, according to a local government media report. In a video of the event circulated online, Ma talked about how he will spend more time on philanthropy. The co-founder of Alibaba and Ant didn't mention his recent issues with the Beijing during his address, which was first reported in a local blog. Ant confirmed the authenticity of the video in an email to the media organisations.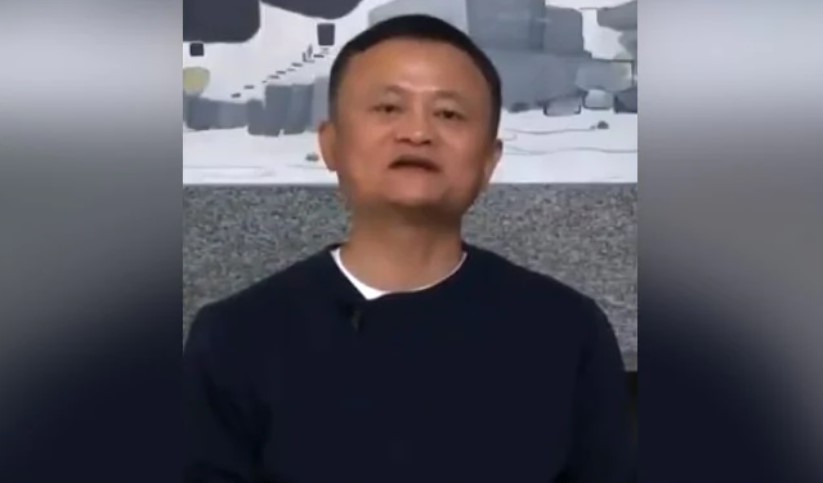 His re-appearance instantly caught the eyes of social media platforms and instantly began to trend: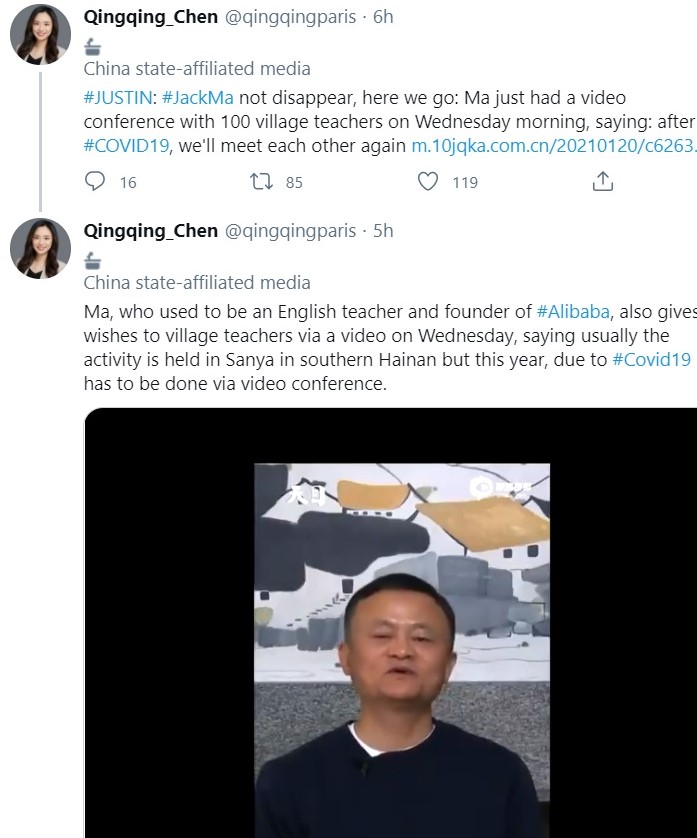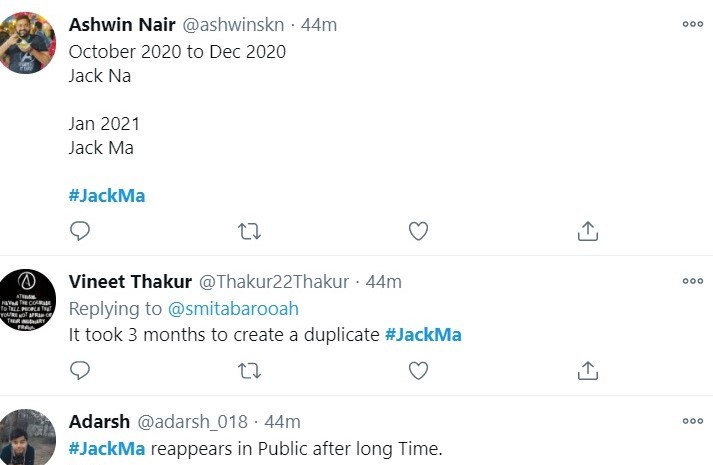 As one can see, several conspiracy theories are at place again with some even stating that the Chinese have created a "clone". Earlier, many Indian media channels had proclaimed him dead.
Background:
During an event on October 24, Ma criticised the China's regulatory system for "stifling innovation" and compared the country's banks to "pawn shops".
Ma's speech did not go down well with the Chinese government regulatory authorities, who retaliated by cracking down on his business empire.
According to verified reports in the media, firstly, the massive $37 billion IPO of his Ant Group was stopped by Chinese authorities, who also asked Ant Group to revamp its lending business to meet the capital requirements. A few months later in the month of December, an anti-monopoly investigation was launched against the Alibaba Group.
Whats Next ?
Following the news of his re-appearance, Alibaba's shares gained significantly in Hong Kong.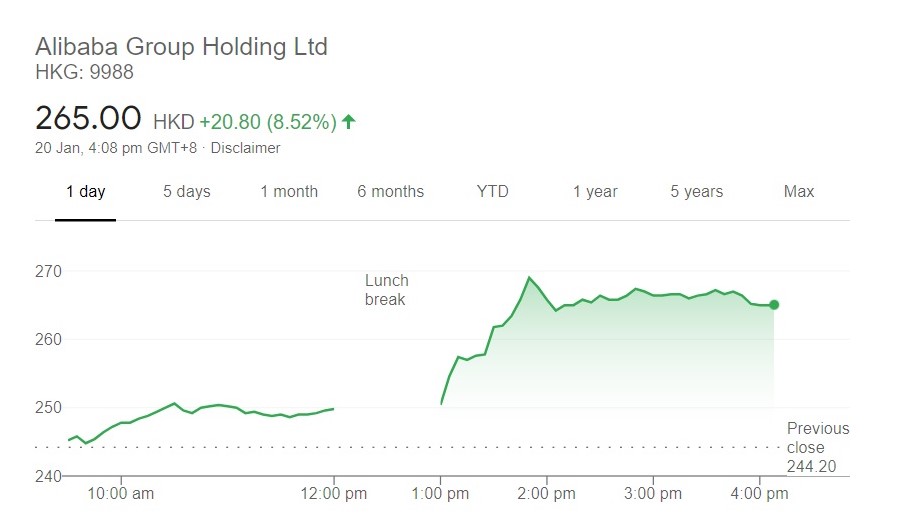 He stated in the stream: "Recently, my colleagues and I have been studying and thinking. We made a firmer resolution to devote ourselves to education philanthropy," He further added: "Working hard for rural revitalization and common prosperity is the responsibility for our generation of businessmen."
The future both for Jack Ma and his company is at the mercy of the Chinese authorities now. What Jack Ma desperately needs is to re-establish his relationship with the regulators. China, which has very strict state control mechanisms on its population will obstruct with all its might. Jack Ma and his corporation needs to find a balance so as to keep his future prospects strong and continue working.
To keep yourselves updated with the trends like these, don't forget to visit Checkbrand.


CATEGORIES
HIGHLIGHTS
Popular Tags