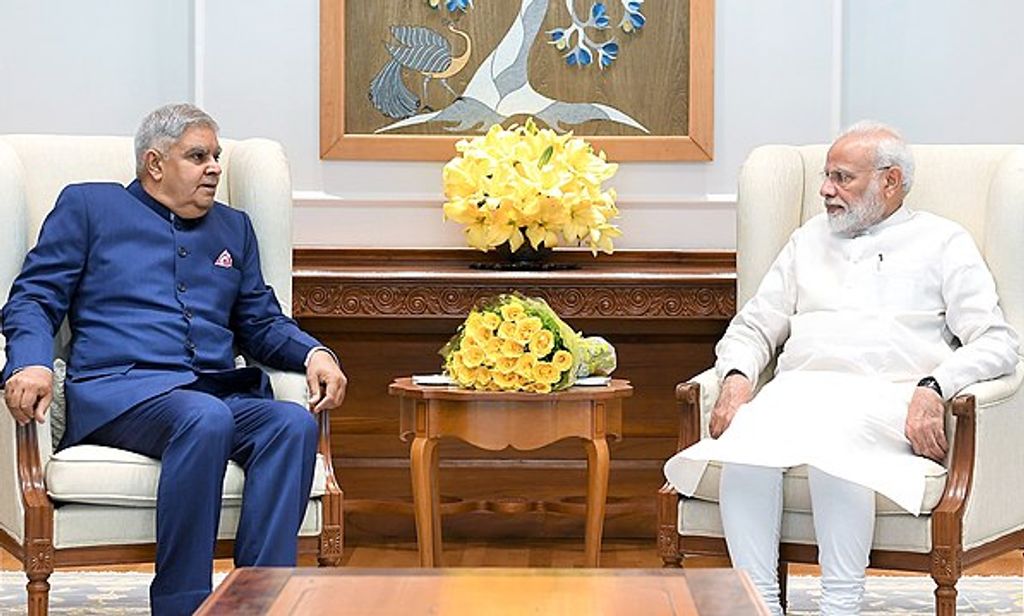 06
Aug

|
Reading Time: 3 minutes 48 seconds
|
by Admin
0
0
12
Jagdeep Dhankhar is set to win the Vice-Presidential Election Today, trending on social media.
Today's election to nominate India's next vice president will happen, and NDA candidate Jagdeep Dhankar is expected to win. Margaret Alva is standing in the election opposite to Jagdeep Dhankar
Jagdeep Dhankhar is best known for his exceptional work as former Governor of Bengal. He needs 372 votes to win, although he can expect 527 votes and secure his seat as Vice President. It may account for 70% of all votes cast, which is 2% more than M. Venkaiah Naidu obtained during his vice presidential election.
CheckBrand went through his social media platforms and determined his popularity. His digital ranking is improving with more search engine scores. For instance, on 5th of August it was maximum 14 but on 6th of August it reached up to 100. His total search engine score in last 7 days is 1421.
Jagdeep Dhankhar's Supporters
The overall Electoral College is made of 780 MPs out of which 245 MPs belong to Rajya Sabha and 543 MPs are from Lok Sabha. Including the 36 Trinamool Congress MPs who choose to abstain from voting and the eight open seats in the Upper House, 744 MPs are anticipated to vote.
CheckBrand Analysis shows that Vice Presidential candidate Jagdeep Dhankhar's online presence has been on the rise since the election announcement on 16th July. Surprisingly his digital engagement has increased from 6 on 1st of Aug to 15.2K on 5-6th Aug, 2022. It was a massive increase of 253333% within 4 days. The evaluation also states that people's sentiment on social media was also on the rise in favour of Mr. Dhankar with 15.5% positivity.
In addition, Mr. Dhankhar is supported by a number of non-NDA groups, including the Akali Dal, the Telugu Desam Party of Chandrababu Naidu, the Biju Janata Dal of Naveen Patnaik, the YSR Congress of Jaganmohan Reddy, the Bahujan Samaj Party of Mayawati and the Shiv Sena section led by Eknath Shinde. They have 81 MPs in total.
Margaret Alva's Supporters
Margaret Alva is expected to get nearly 26% of the votes, which is around 200 votes. Congress, the DMK, the Rashtriya Janata Dal, the Nationalist Congress Party, the Samajwadi Party and the Left parties are also supporting her.
Additionally, Ms. Alva is also supported by the Jharkhand Mukti Morcha, Telangana Rashtra Samithi, Aam Aadmi Party and the nine MPs from the Shiv Sena's Uddhav Thackeray group.
Gopalkrishna Gandhi, the opposition candidate, received 32% of the vote in the previous election. Mr. Dhankhar went to a meeting with BJP MPs on Friday in Delhi where a mock vote was held.
Different Election Method
The election method used for the vice president's election is proportional representation by a single transferable vote system in which voters must place their preferences next to the names of the candidates.
It is different election method from 'First Past the Post' System which is used in General Elections in which people cast their votes directly to the candidate. This also consist one person one vote.
CATEGORIES
HIGHLIGHTS
Popular Tags