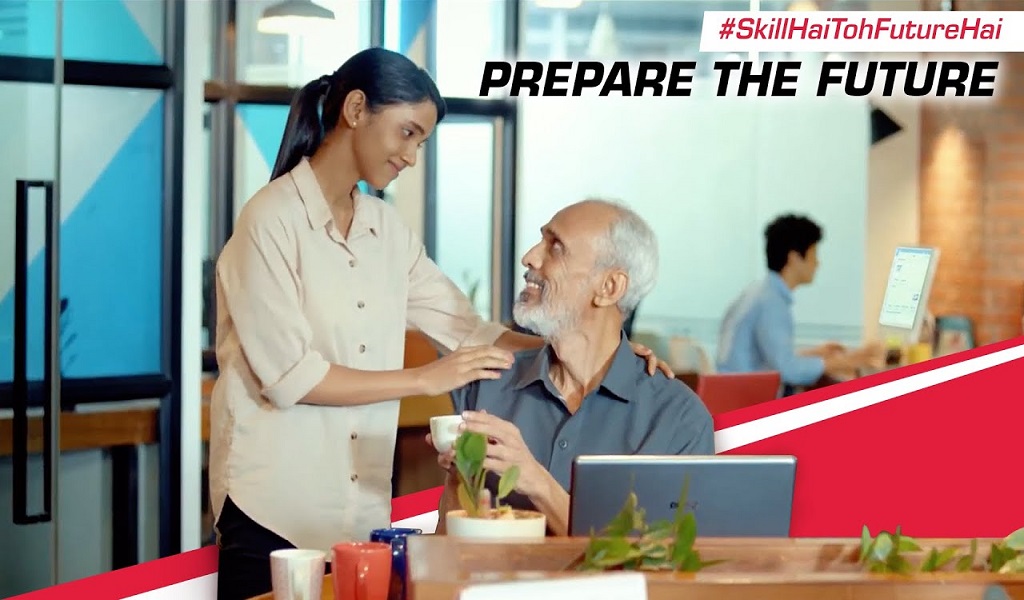 13
Jan

|
Reading Time: 2 minutes 45 seconds
|
by Ankush Rana
3
0
901
Mahindra Group's Trending Heart Touching Advertisement | Here's Why
Recently this advertisement from Mahindra group is catching everyone's attention on social media platforms like Facebook, Whatsapp, YouTube and a lot more. The advertisement revolves around a peon and his daughter's ambitions. The story comes with a heart touching message and probably that is why it is being loved by everyone.
Mahindra Group founded in 1945 the country's prestigious multinational conglomerate company deals with a plethora of products and their manufacturing worldwide. The group has presence and operations in almost 100 countries and comes with a revenue turnover of above 2000 Cr. USD.
The group is well recognized for its business achievements but recently it is being recognized for its viral advertisement that revolves around their skill development and training program. The program is to provide youth skilling and uplift the underprivileged youths in terms of career ambitions and livelihood.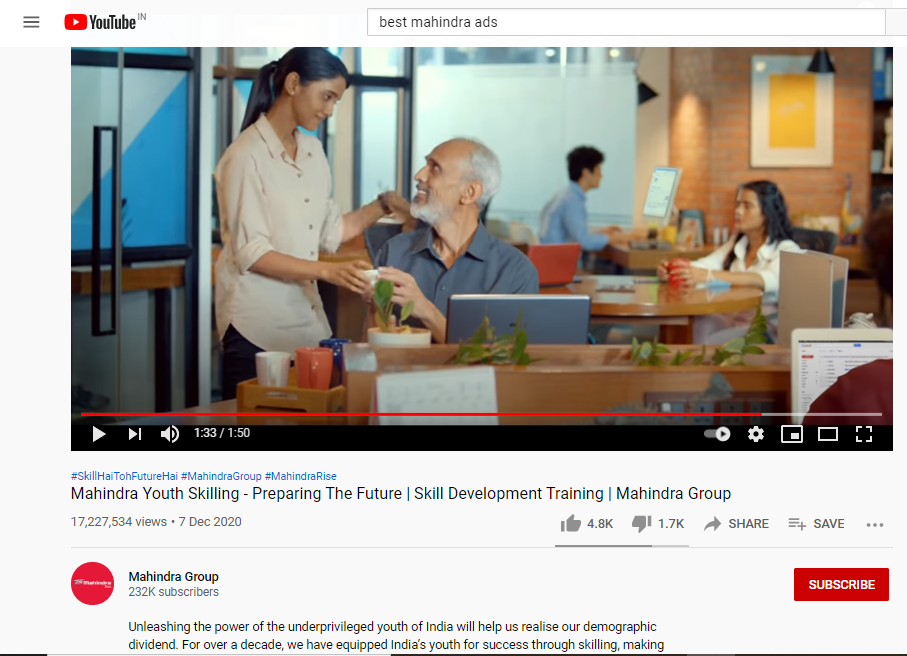 Just like any other responsible business group, Mahindra group is also contributing towards its corporate social responsibilities (CSR) and the advertisement is all about their training program and institutional schooling for youth from socially and economically disadvantaged backgrounds. In financial year 2018, the Mahindra group supported 9 schools in various cities like Pune, Patna, Chandigarh, Srinagar, Hyderabad, Varanasi and 3 in Chennai through which 6,323 students were trained. From this program's inception till date, around 26,000 students have been trained with 100 percent placement records.
Further in the year of 2018, an additional of 41,000 students were trained through 955 Mahindra Pride classrooms conducted Arts & Science and Poly-technical colleges in 9 states. The Mahindra pride education program consist of 40 to 120 hours of training to final year students in various associated colleges covering Life skills, Interview training, digital education, group discussion demos, aptitude practice, and spoken English courses.
Fin our detailed review blog on Mahindra's campaign #SkillsHaiTohFutureHai to understand more about Mahindra's initiative in bridging the social-economic gap among Indians and People across the world.
For more such trending news, do check the latest news and updates section and also find our blogs on Checkbrand.online. You are just a few clicks away from being updated about What's Trending in real-time.
CATEGORIES
HIGHLIGHTS
Popular Tags