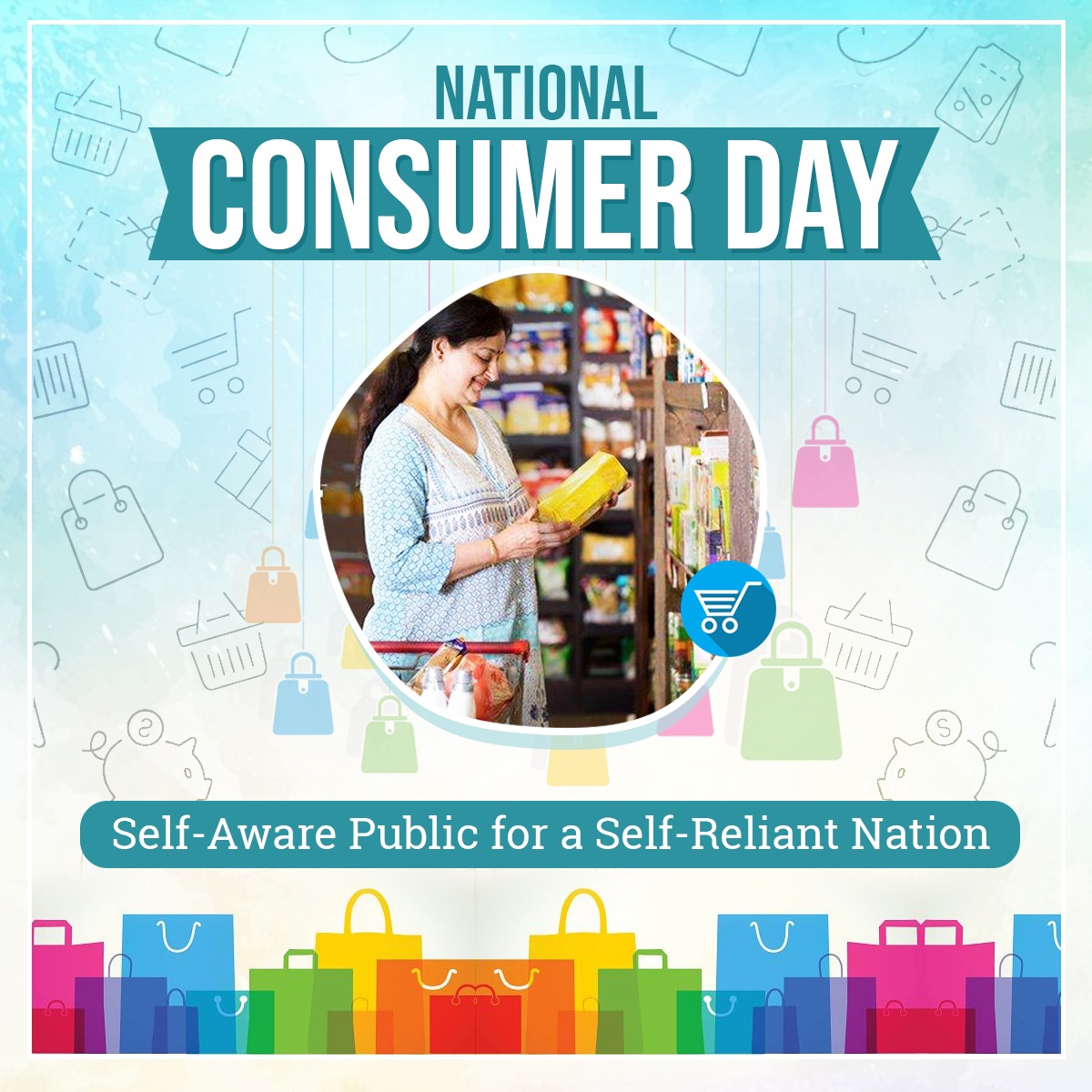 25
Dec

|
Reading Time: 4 minutes 39 seconds
|
by Ankush Rana
0
0
745
On This National Consumer Day Know Your Consumer Rights | Jago Garahak Jago
Every Year on 24th December India celebrates National Consumer Day and at first thought we might think, why do we need to celebrate this day? Well, this day and its celebration is a chance to learn our rights as a customer. This day is to raise awareness among all the Indian citizens that no corporate, Manufacturer, or service provider is above the law. The consumer rights are not just meant for papers, they are the reality and works well for protecting customers from abuse and social & market injustice.
Why we chose 24th December is because on this day in 1986, Indian parliament passed the law called 'The Consumer Protection Act 1986' which aims to provide consumers with strong protection against various kinds of customer exploitations. These exploitations could be selling of defective goods, unfair business practices, impairment in services.
From past few decades, the government of India is developing awareness campaigns to make consumers aware of their rights and also about the fraudulent activities of the market. The Government of India recently ran a campaign namely 'Jago Grahak Jago' (Hindi for Be Aware Consumer) launched by the Department of Consumer Affairs. As a part of this campaign, the GOI has used various mediums of communication with the consumers while distributing awareness messages. The government is using television advertisements, radio campaigns, and also the print media for educating common citizens about their consumer rights.
Many politicians, ministers in the government and prominent institutes greeted this day with their messages on social media. Below is a glimpse to some of the top posts from the social media.
"On National Consumer Day Come, let us all resolve to become aware of our rights and responsibilities as consumers #NationalConsumerDay", Nitin Gadkari, Minister of Road Transport & Highways, Micro, Small & Medium Enterprises Government of India.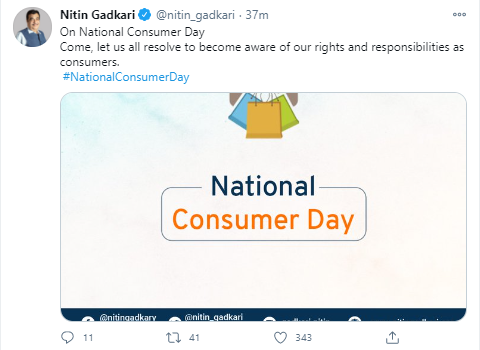 "On #NationalConsumerDay, let us pledge to educate ourselves about our rights & responsibilities as a consumer for truly realising the vision of an Aatmanirbhar Bharat. A smart consumer helps reduce unfair trade practices & enhances market competitiveness. 'ग्राहक देवो भवः' (Hindi for Customer is God)," Piyush Goyal, Minister of Railways, Commerce & Industry, Consumer Affairs and Food & Public Distribution, Government of India.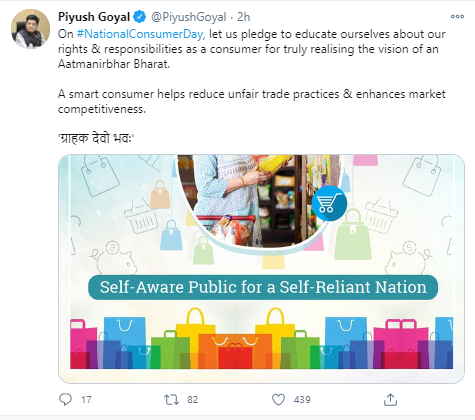 "As India observes #NationalConsumerDay, we at #HPCL promise that our efforts of providing good quality products and creating a sustainable consumption model will continue. A #SustainableConsumer is the future and helping them stay aware of their rights is our duty," tweeted official Twitter handle of HPCL.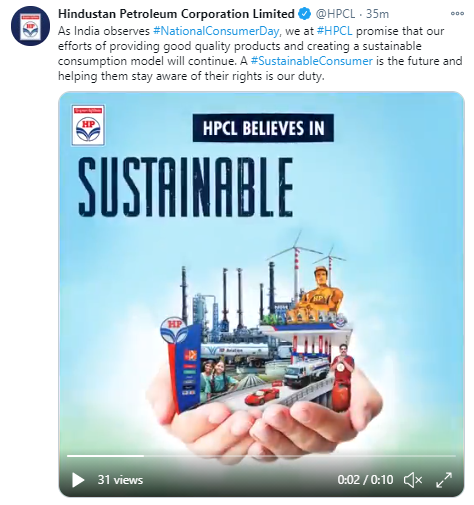 "The National Consumer Rights Day is observed on the 24th of December to highlight the importance of consumer movement and the need to make every consumer aware of their rights and responsibilities. It was on this date, in 1986, that the Consumer Protection Act came into force," says official Twitter handle of VIT University.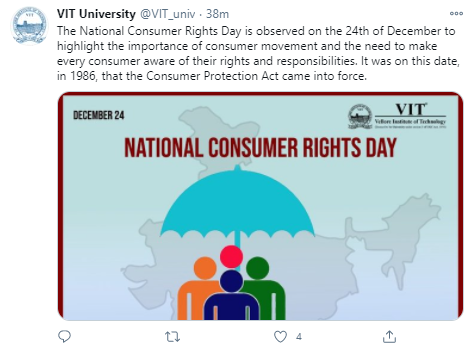 "Consumer is the King! The passing of Consumer Protection Act 2019 by Narendra Modi government was a monumental moment in safeguarding the rights of consumers. On #NationalConsumerDay, we reiterate our pledge to protect and empower #consumerrights," said Mansukh Mandaviya, Minister of State for Ports, Shipping & Waterways (I/C) & Chemicals & Fertilizers, Government of India.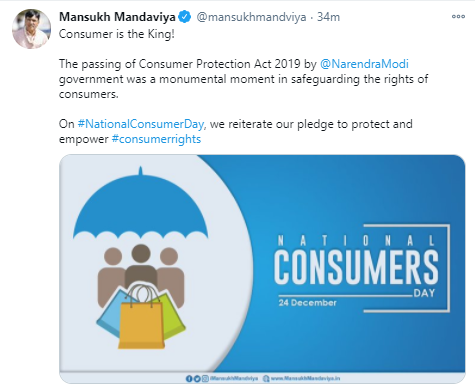 "On #NationalConsumerDay let us know of our basic rights as consumers," tweeted by Official Twitter handle of Government of Assam.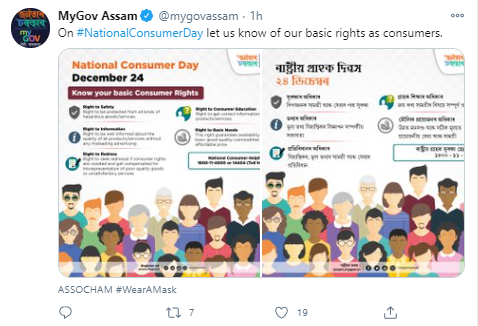 For more such trending news, do check the latest news and updates section and also find our blogs on Checkbrand.online. You are just a few clicks away from being updated about What's Trending in real-time.
CATEGORIES
HIGHLIGHTS
Popular Tags