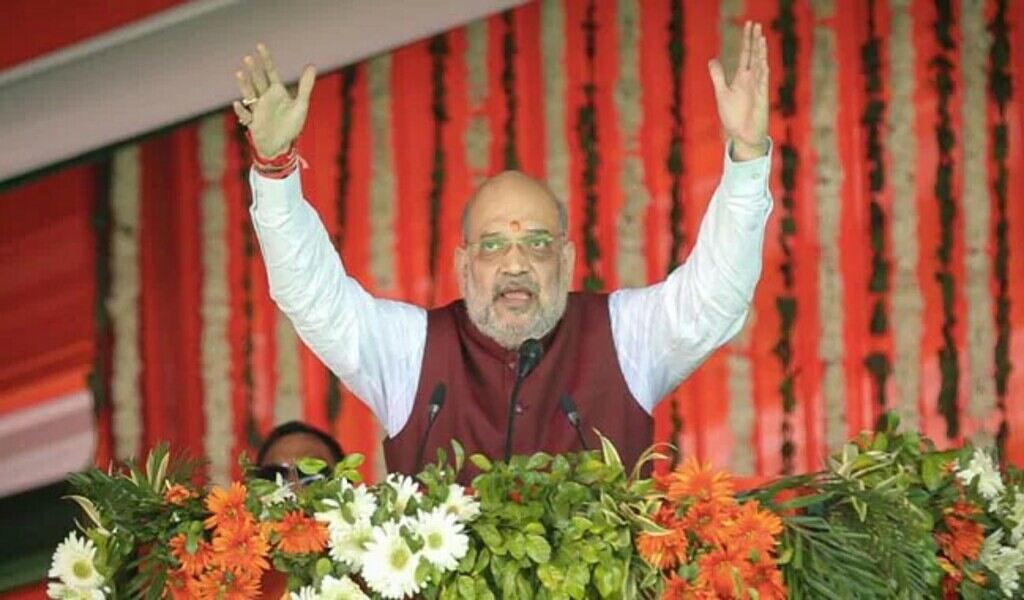 26
Oct

|
Reading Time: 4 minutes 12 seconds
|
by Admin
0
0
483
India Becoming Drug-Free: Over 12,000 Kg of Drugs to Be Destroyed Today, Under Supervision of UHM Amit Shah, Gains an Online Engagement of 32.4K
Around 40 thousand kg of drugs destroyed in a centre led special anti-narcotics effort in the North Eastern area. Union Home Minister Amit Shah presided over a session in Guwahati, Assam, with North Eastern Region Chief Ministers, Chief Secretaries, and Director Generals of Police on "Drug Trafficking and National Security."
The drive took place with a firm commitment of Azadi ka Amrit Mahotsav (AKAM) by the Home Affairs Ministry to achieving Prime Minister Narendra Modi's goal of a "Drug-Free India."
CheckBrand assessed UHM Amit Shah's digital audience influence. CheckBrand calculated that Mr. Shah received astounding 32.4K digital engagement in only one day. In addition, he received 13.8% positive sentiments from users around the globe, and with 14% negative ones. As of October 26th, 2022, he had been searched 4394 times on the internet.
CheckBrand analysis:
| | | | | | | |
| --- | --- | --- | --- | --- | --- | --- |
| UHM Amit Shah | Search Engine Score | Positive Sentiments | Negative Sentiments | Digital Engagement | Twitter Followers | Facebook Followers |
| 26th Oct | 4394 | 13.8% | 14% | 32.4K | 31M | 15M |

*source Google Trends
A target of 75 thousand of drugs was set under AKAM. However, under Prime Minister Narendra Modi's leadership, over 1.5 lakh kg of narcotics have been destroyed so far, more than double the target.
Consequently, the Government of India has adopted a zero-tolerance policy to prevent any attempt by 'Dirty Money' and 'Organized Mafia' to harm the country's economic and national security. Drug use is catastrophic for any community because, although the loss of a terrorist attack is limited, the spread of drugs in society destroys generations. It is also a borderless crime, and stronger cooperation between all drug law enforcement and intelligence organisations and bordering districts in the North Eastern states is required to combat it.
To execute such an ambitious operation, the Ministry of Home Affairs has established a three-pronged strategy to combat drugs, including improving the institutional framework, empowering and coordinating all narcotics agencies, and launching a thorough awareness campaign. The Union Home Minister stated that each state should establish one forensic science laboratory, and the government of India is willing to provide 50% financial help in this endeavour.
In addition, NCB has created a regional office in Guwahati, and new regional offices are being constructed in Agartala, Tripura, and Pasighat/Lower Siang, Arunachal Pradesh. A Zonal Office has also been created in New Jalpaiguri to serve better the districts bordering Sikkim.
Shah stated that drug smuggling is a national issue, not a state or federal issue, and attempts to combat it must likewise be national and cohesive. The Home Minister emphasised that NCORD meetings should be chaired by the Chief Ministers of all North-eastern states and that efforts should be made to spread these to the district level.
He also advocated for deployment of drones, artificial intelligence, and satellite mapping to identify and regulate opium-growing regions. He emphasised that drug cases should be extensively probed from source to destination to crack down on the entire network.
In the past, a total of 1257 instances reported between 2006 and 2013, which further climbed by 152% to 3172 between 2014 and 2022, while during the period, the total number of arrests increased by 260%, from 1362 to 4888. Moreover, during 2006–2013, 1.52 lakh kg of narcotics were confiscated, which was more than doubled to 3.30 lakh kg during 2014–2022, and drugs worth INR 768 crores were seized, which later climbed 25 times to INR 20,000 crores during 2014–2022.

CATEGORIES
HIGHLIGHTS
Popular Tags