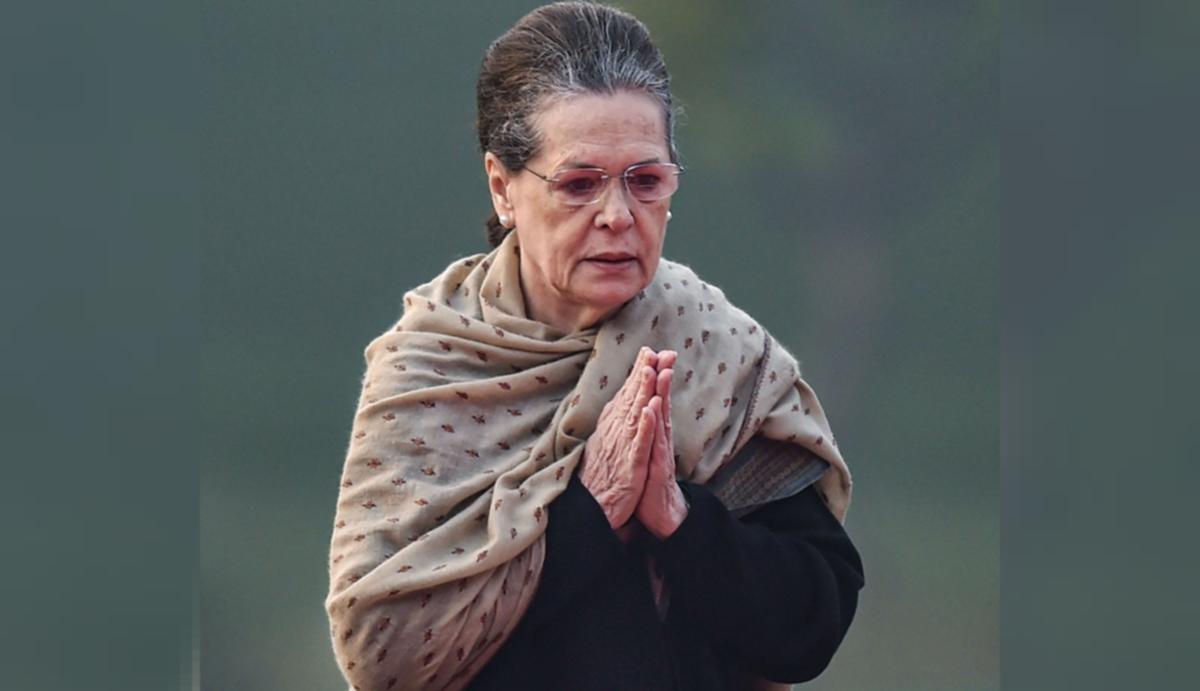 09
Dec

|
Reading Time: 3 minutes 30 seconds
|
by Tushar Kanti
0
0
1961
Twitter explodes with #BarDancerDay. Is it Real ?

Social media can sometimes become a platform of absurdity. On the morning of 9th December, (#BarDancerDay) started trending on Twitter. Also, 9th December is the birth date of the congress supremo Sonia Gandhi. So, is the 9th of December really recognised as the bar dancer day ?

The answer is a big NO. Anti Congress handlers are celebrating the 9th of December as a Bar Dancer Day. The #BarDancerDay is the trend by Anti Congress elements to troll Sonia Gandhi. There is no such a day as a Bar Dancer Day. It is simply a Twitter campaign on 9th December to troll Sonia Gandhi and Congress Party based on the fact that she was once a bar dancer.
But the buck did not stop here, some of the Twitterati also cited reference of an upcoming soap on Colors relating with the decsion the Gandhi family made years ago: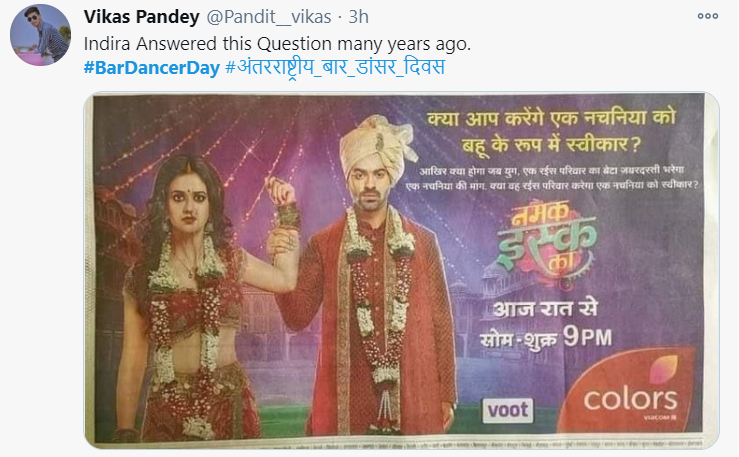 Some of the users went ahead to even criticize her decision for not celebrating her birthday, terming at as a mere political stunt: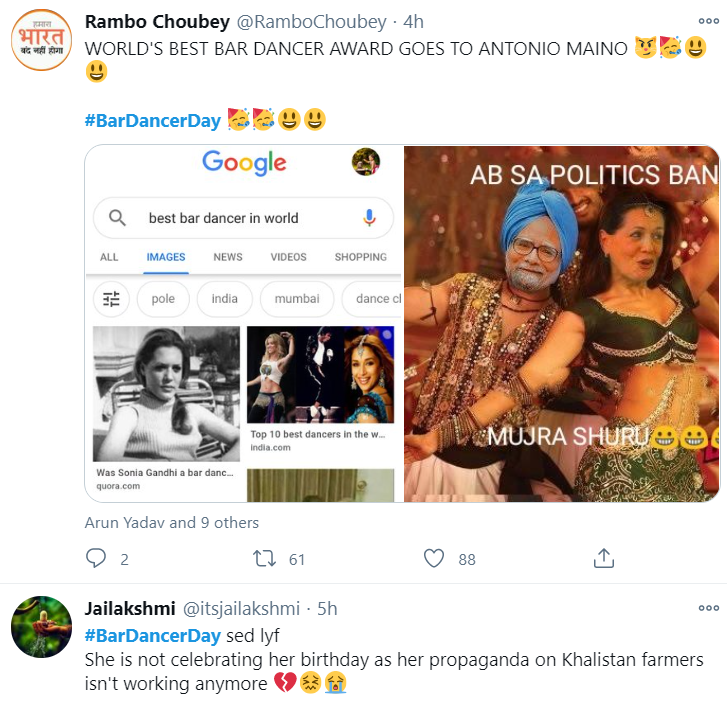 Earlier this year, a report surfaced in the media that a mess by the search engine giant Google, showed images and snippets of Sonia Gandhi when users typed the keywords "Italian Bar Dancer". Some of the images even have her face placed over the bodies of Hollywood actresses including Reese Witherspoon and Marlyn Monroe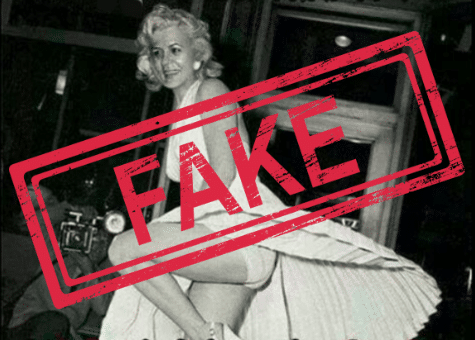 A detailed research reveals that the claim of Sonia Gandhi being an Italian bar dancer is completely wrong. In reality, she worked at a restaurant cum bar as a waitress in Cambridge, the UK, in the 1960s. She even met her late husband Rajiv Gandhi in that very restaurant and settled in India once they got married.

But twitter seems to be already obsessed over it. With over 12,000 tweets already, it seems to have become a trend to celebrate 9th December as the Bar Dancers Day

The question remains as to how far it is correct to tarnish a woman's image, manipulating the facts from her past. In a country where the Prime Minister can be called as a "Chaiwala" and "Chor" and where the IT cells of political parties continue to play the game of allegations and accusations on each other, it becomes rather a subject of debate as to how far it is acceptable.

As for the Congress Supremo, she still has a reason to smile. Checkbrand.online confirms the rise in her online popularity by over two percent whereas the Prime Minister's online score has gone down by over 11 percent. Bar Dancer or not, Sonia Gandhi seems to be rising like a phoenix and would be probably ready soon to regain lost grounds.

CATEGORIES
HIGHLIGHTS
Popular Tags