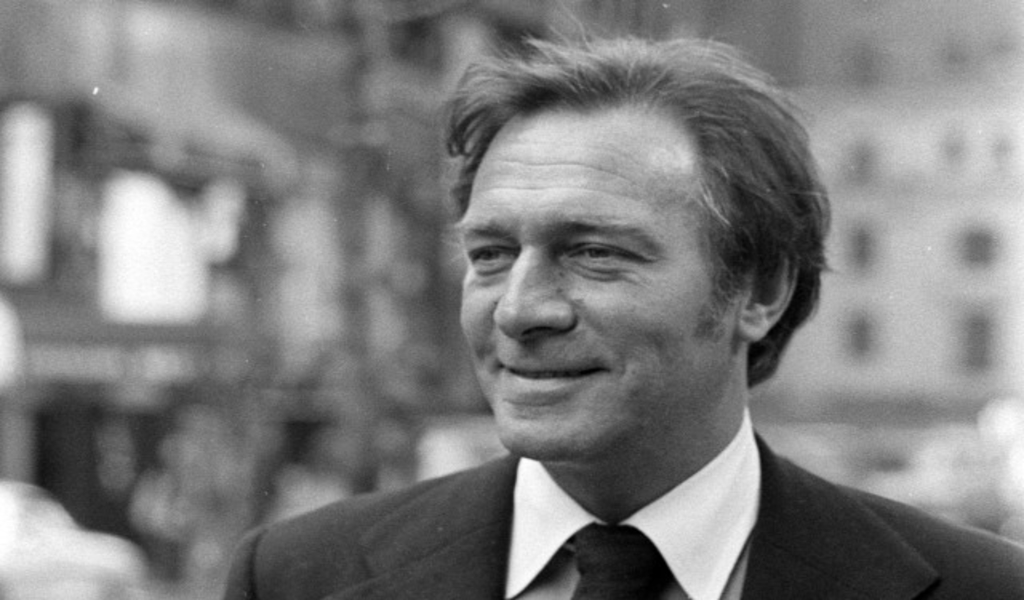 09
Mar

|
Reading Time: 4 minutes 25 seconds
|
by Tushar Kanti
0
0
141
Veteran Actor Christopher Plummer passes away
The veteran Canadian actor, Christopher Plummer, best known for his role in the "Sound of Music" died at the age of 91 as reported by his manager.
Plummer died at his home in Connecticut with his wife Elaine Taylor at his side, his longtime friend and manager Lou Pitt said.
"Chris was an extraordinary man who deeply loved and respected his profession with great old fashion manners, self-deprecating humor and the music of words," Pitt said in a statement.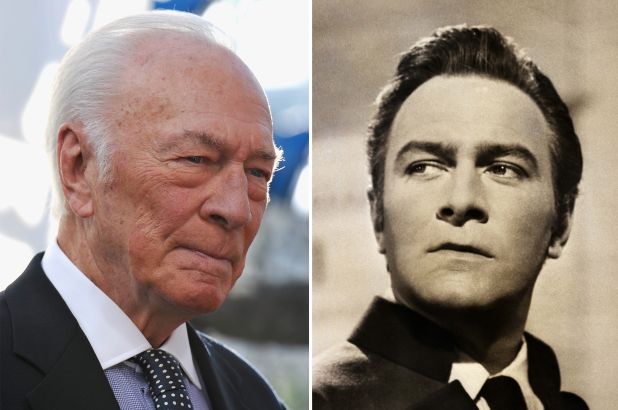 Pitt further went ahead to add: "He was a national treasure who deeply relished his Canadian roots. Through his art and humanity, he touched all of our hearts and his legendary life will endure for all generations to come."
His most iconic role was in the movie The Sound of Music, as Captain Von Trapp, a tale of the musical family and their mischievous governess in Austria on the eve of World War II. Despite being acclaimed, Christopher despised his role, terming it as "gooey".
Plummer had done over 100 films in his career and countless television roles.
However, the Academy came late for the veteran. His first nomination came in 2010 for the movie "The Last Station," for his portrayal of Russian author Leo Tolstoy.
But it was not till two years later, at the age of 81, that he finally received the award for his supporting role in the movie "Beginners" portraying a man who openly embraces his homosexuality only after his wife dies.
In 2018, he earned another Oscar nomination after standing in at the last minute in "All the Money in the World" for Kevin Spacey, who was dropped from the film following accusations of sexual misconduct.
In his most recent work, he starred in the 2019 "Knives Out" alongside Daniel Craig, Chris Evans and Jamie Lee Curtis,".
Early life:
Arthur Christopher Orme Plummer was born on December 13, 1929, in Toronto, Ontario. Plummer never attended university. Plummer made his Canadian television debut in the February 1953 Canadian Broadcasting Corporation production of Othello, starring Lorne Greene as the Moor. His American television debut was also in 1953 on a Studio One episode entitled "The Gathering Night". Plummer made his Broadway debut in January 1953 in The Starcross Story and later went ahead to grab many films which became critically acclaimed in the years to come. Plummer married three times. He was also a patron of Theatre Museum Canada. His memoir: In Spite of Myself, was published by Alfred A. Knopf in November 2008.
Known as a true gentleman by the directors he worked with, Christopher Plummer's death may not have come as a shocker but definately led to countless tributes on the social media platforms: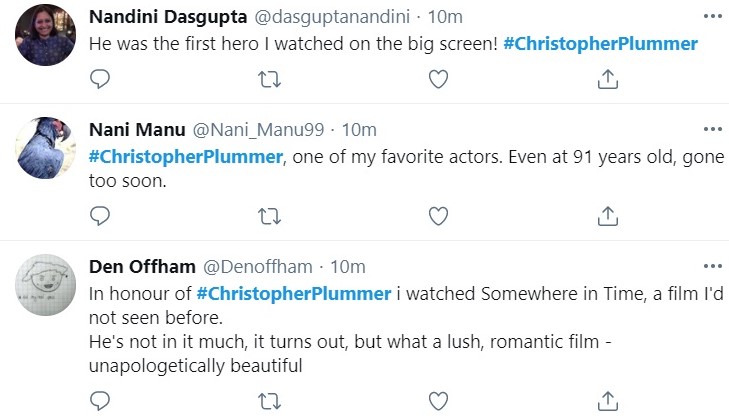 Iconic Performances:
⦁ Dr Rosen in A Beautiful Mind
⦁ Tolstoy in The Last Station
⦁ J Paul Getty in All the Money in the World
⦁ Harlan Thrombay in Knives Out
⦁ Reverend Jonathan Whirley in Dragnet
⦁ Hal in Beginners
⦁ Charles Muntz in Up
⦁ Mike Wallace in The Insider
Team Checkbrand expresses its condolences and tribute to the late actor. Nothing better than a few lines of the song "Edelweiss" from his most iconic performance in the movie The Sound of Music, to bid our final farewell to the icon of Hollywood:

CATEGORIES
HIGHLIGHTS
Popular Tags