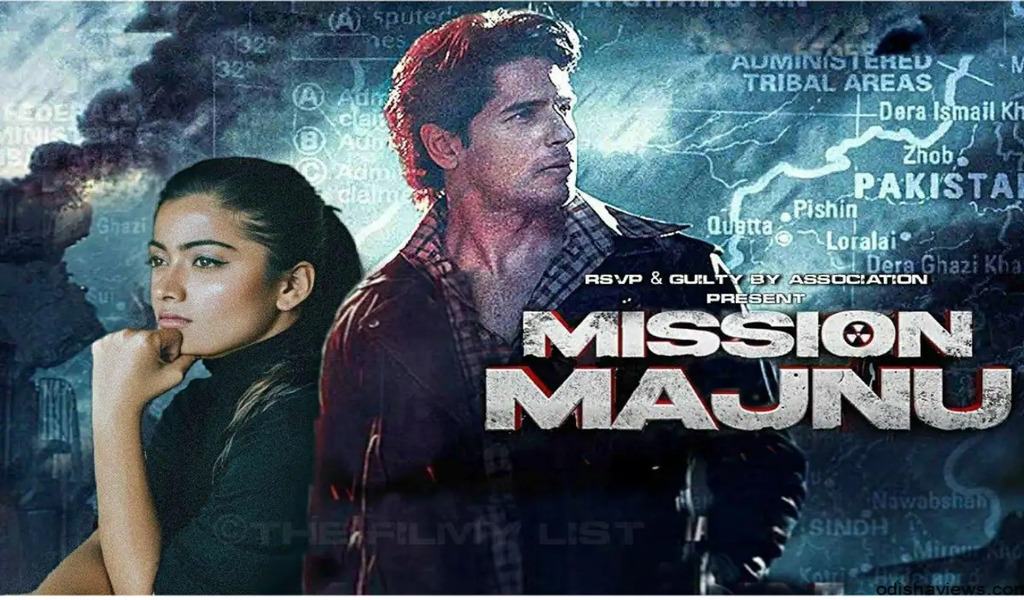 20
Jan

|
Reading Time: 2 minutes 9 seconds
|
by Admin
0
0
118
Parveez Shaikh and Aseem Arrora's Mission Majnu Grips Saga in a Tight Script, and a Memorable Performance; Receives 8.4K Digital Engagement: CheckBrand
The tale of an Indian spied in Pakistan is told in MISSION MAJNU. India successfully carried out nuclear tests in 1974, shocking the entire world. Zulfikar Ali Bhutto, the prime minister of Pakistan (Rajit Kapur), is upset. Pakistan chooses to invite Abdul Qadeer Khan (Mir Sarwar), a nuclear scientist based in the Netherlands, on the advice of ISI Chief Maqsood Alam (Shishir Sharma).
The story by Parveez Shaikh and Aseem Arrora is fantastic and contains all the elements needed for a patriotic, mass-market movie. The screenplay by Sumit Batheja, Parveez Shaikh, and Aseem Arrora is very compelling. Recent movies in this genre include D-DAY (2013, 2018), RAAZI (2018, 2018), PARMANU (2018, 2018), and ROMEO AKBAR WALTER (2019). But because of how the script is written, none of these movies come to mind immediately. Additionally, the authors have injected some suspenseful scenes into the story to maintain reader interest. The conversational nature of Sumit Batheja's dialogues makes some of them particularly notable and applaud-worthy.
Particularly in light of the fact that this is Shantanu Bagchi's debut feature, his direction merits praise. He holds the audience's interest and does a great job of building tension in some scenes. Despite having little opportunity for action, the director makes sure that the film is packed with drama and excitement. The best aspect of the movie is how Tariq tries to learn about the atomic bomb. Additionally, the humour is well-integrated and doesn't seem out of place. On the other hand, the entire Israel angle is not adequately explained. It's possible that viewers won't be able to understand why the planned airstrikes were necessary. One wishes there was more action, but there isn't much.
CATEGORIES
HIGHLIGHTS
Popular Tags