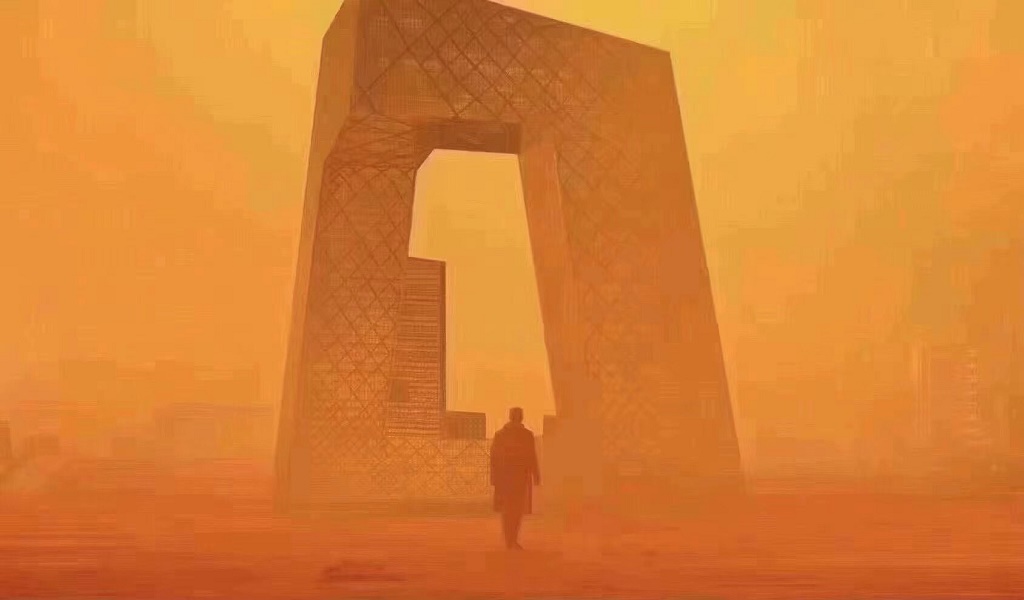 15
Mar

|
Reading Time: 2 minutes 46 seconds
|
by Ankush Rana
0
0
599
BEIJING FACES HUMONGOUS SANDSTORM WORSENING ITS AIR QUALITY TO AN ALL-TIME HIGH
This Monday morning, the pollution levels of China's capital soared to an all-time high and the reason is a heavy sandstorm that struck Beijing from the Inner Mongolia region. These heavy winds shrouded Beijing with thick yellowish dust causing a natural lockdown with citizens stuck into their residences.
Early in the morning, the Chinese Meteorological Department declared a 'Yellow Alert', claiming that the sandstorm has spread from Inner Mongolia into the regions of Shanxi, Gansu and Hebei, these regions surround the capital of China thus making it a sandstorm trap for the city of Beijing. The department has also advised citizens to stay indoors until further notice.
As per the state-run media house, The Global Times, the official Air Quality Index (AQI) of Beijing has deteriorated to an all-time max level of 500, with suspended particles called PM10 soaring more than 8,000 micrograms per cubic metre in almost six regions of the city.
The city's visibility was dropped between 300 to 800 metres, added Global Times.
The measure of smaller particles, PM 2.5 in the air that could infiltrate the lungs, was observed to be around 300 micrograms per cubic metre, far above the country's standard measure of 35 micrograms per cubic metre.
The two major reasons to why China faces humongous sandstorms each year during the months of March and April are:
Increasing deforestation of Northern Regions of China.
The presence of the enormous Gobi Desert in its north.
In recent weeks, Beijing's surrounding provinces are unfortunately facing high levels of AQI leading to a situation of smog in the city.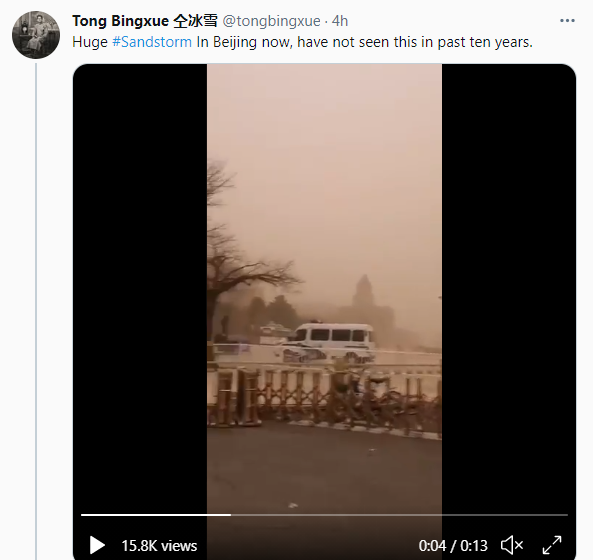 China's Palace Museum and its new building of China Global Television Network (CGTN), both can be seen in the recent pictures taken below with an opaqueness.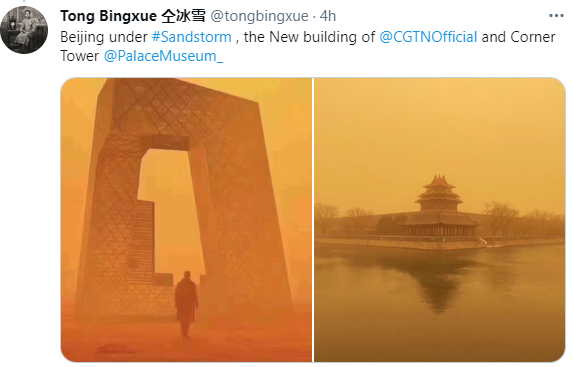 https://twitter.com/tongbingxue/status/1371277054436548608?s=20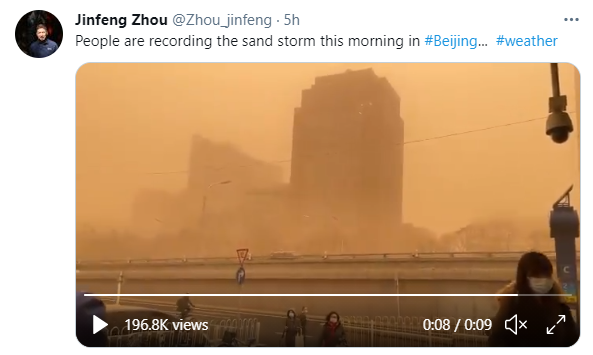 "Nothing like starting the week with a solid Beijing sandstorm," said Tom Mackenzie, anchor at Bloomberg TV.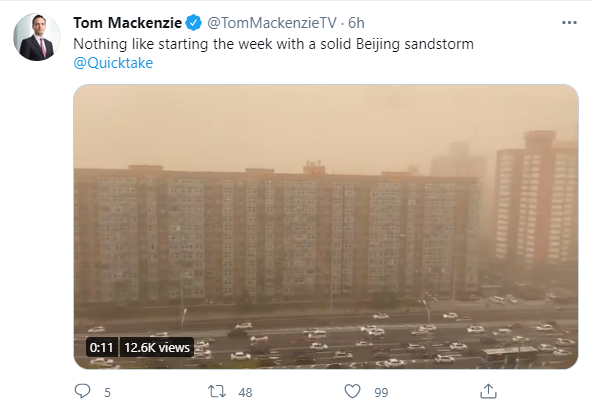 For more such trending news, do check our latest news and updates section and blogs on Checkbrand.online. You are just a few clicks away from being updated about What's Trending in real time.
CATEGORIES
HIGHLIGHTS
Popular Tags