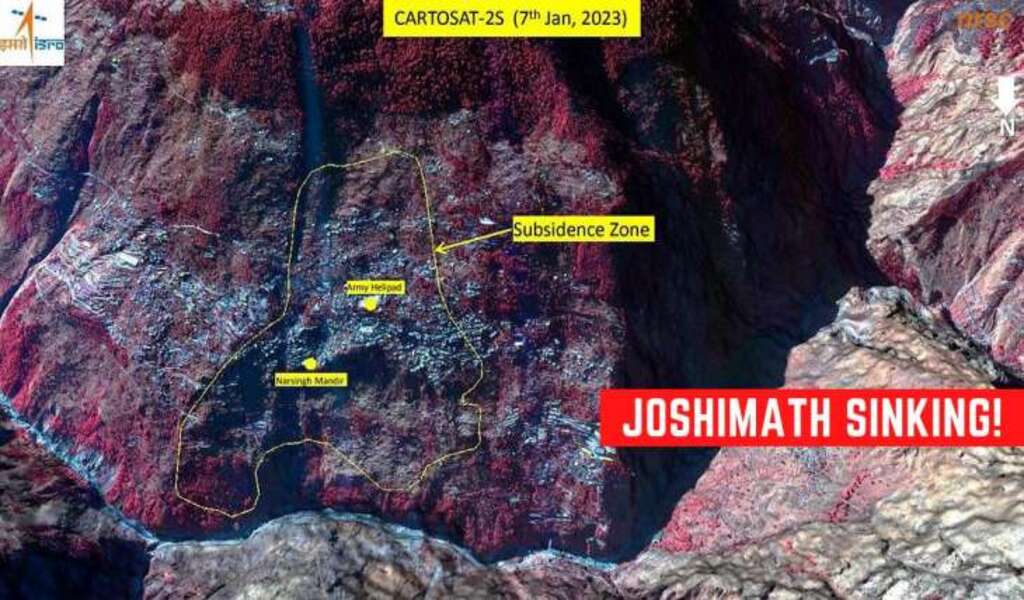 13
Jan

|
Reading Time: 1 minute 1 second
|
by Admin
0
0
137
Joshimath on the Verge of Extinction; Sinks 5.4cm in Just 12 Days, ISRO Releases Satellite Images
In just 12 days, Joshimath in Uttarakhand sank 5.4 cm, according to a report by the Indian Space Research Organization (ISRO).
The National Remote Sensing Center of ISRO has released satellite images that reveal the town sank 5.4 cm between December 27 and January 8.
According to the report, which quoted witnesses, "a rapid subsidence event that was triggered on January 2, 2022" caused the significant soil sinking. The area near an Army helipad and a temple in the centre of Joshimath saw the sudden soil movement. According to ISRO's report, the subsidence's "crown is situated close to Joshimath-Auli road at a height of 2,180 metre."
The space agency also discovered that the rate of sinking was considerably lower earlier in the year. Joshimath sank by 9 cm between April and November of last year.
CATEGORIES
HIGHLIGHTS
Popular Tags