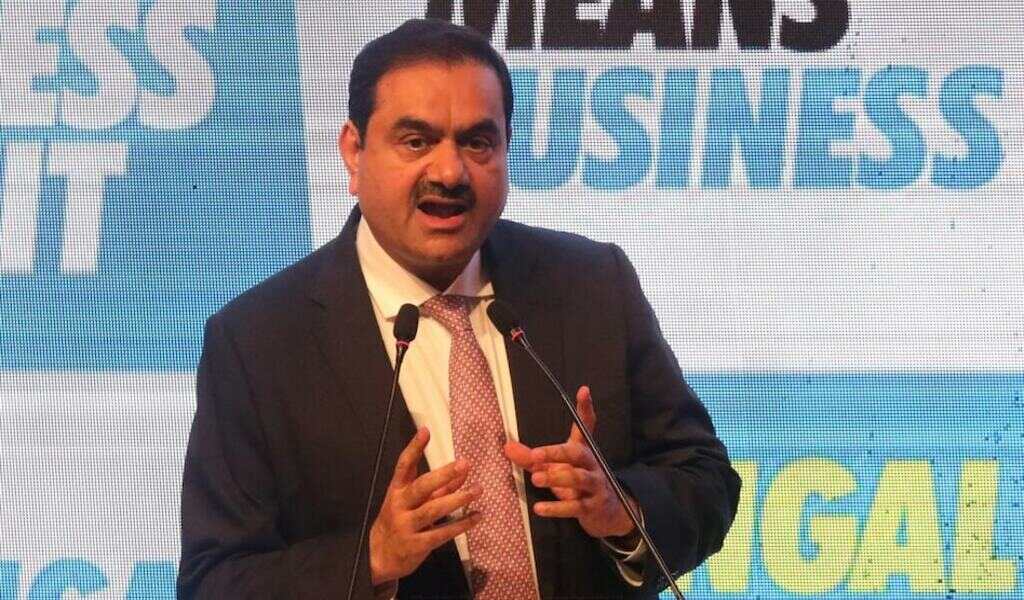 27
Sep

|
Reading Time: 3 minutes 30 seconds
|
by Admin
0
0
321
Adani Group Investing $100 Bn in Coming Decade, 70% will Pivot on Energy Transition, Positive Digital Sentiments up to 24.4%: CheckBrand
Attaining one of the highest pinnacles of Business, the Adani Group of India has been intended towards investments of more than $100 billion over the next decade in order to build a massive energy infrastructure. According to the statements made by Adani group's Chairman Gautam Adani, the world's second-richest person, speaking at the Forbes Global CEO Conference in Singapore.
CheckBrand examined social media channels to assess Mr. Adani's new aims as chairman of Adani Group. It was 5967 times on Google and is trending on social media platforms. According to CheckBrand analysis, people's opinions on social media are shifting in favour of Adani Group as he focuses on 'National Interest,' with 24.4% positive favourable and 8% negative statements. On September 27th, 2022, its digital engagement reached up to 2.5K.

*Source Google Trend
Mr. Adani said, "We will invest over $100 billion in capital over the next decade as a group,". He further added, "70% of this investment has been designated for the energy transition space. We are currently the largest solar player in the world, and we aim to achieve much more."
Despite Adani group's share price fall on 27th Sept 2022, while undergoing this energy shift, Mr. Adani stated that it is also ensuring that the group's ambitions remain aligned with national requirements. "Critics would like us to immediately phase out all fossil fuel sources that India need to service its enormous population. This would not be acceptable in India. Even now, India, with 16% of the world's population, contributes for less than 7% of CO2 emissions, and this ratio is decreasing" He stated.
Along with, CheckBrand studied Gautam Adani's trend on several social media sites to determine his digital worth. As a result, the public searches for Gautam Adani on social media sites, with good feelings reaching up to 16.7% and a negative trend of 8.5%. He has been looked for over 5235 times on the internet and is continually trending on social networking sites as a result of a comment he made during his visit to Singapore. CheckBrand calculated his digital interaction to be 751 today.

*Source Google Trend
As much as 70% of this investment would go toward the energy transition arena, Adani, the world's third-richest billionaire, stated as he continued to outline the group's new energy ambitions piece by piece. The ports-to-energy conglomerate will add 45 Giga-tonnes of hybrid renewable power production capacity and three Giga-tonnes factories to produce solar panels, wind turbines, and hydrogen electrolysers.
About Us: CheckBrand is an AI-enabled platform that tracks your online presence, to analyse the digital ranking, brand value and popularity index. Our Digital Ranking analysis is based on five factors; (1) Followers, (2) Trends, (3) Engagement, (4) Sentiment and (5) Mentions.
CATEGORIES
HIGHLIGHTS
Popular Tags