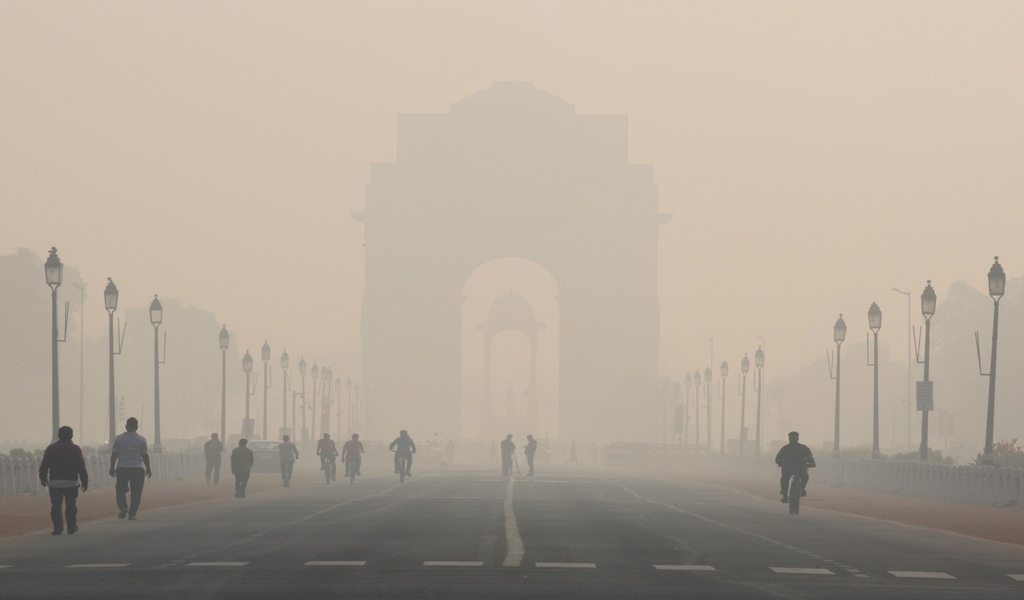 03
Nov

|
Reading Time: 1 minute 52 seconds
|
by Admin
0
0
267
Thick Layer of Smog Covers Delhi NCR Turning its Air Quality Index Severe Again, Receives 54.2K Online Engagement: CheckBrand
After a little improvement on Wednesday (2nd November), pollution levels dropped back into the "severe" category this morning, blanketing Delhi and the surrounding areas with a thick layer of smog.
Due to farm fires in nearby states and vehicle pollution, Delhi's air quality index, or AQI, is at 426. Pollution in the nation's capital has also been exacerbated by unfavorable weather.
As Delhi NCR's region is covered in toxic smog, people are struggling to breathe, which has also become a matter of discussion all over social media. CheckBrand monitored people's reactions towards the problem and reported that the issue has received 65.7% negative reviews from audiences all across the web. The digital engagement for the issue was calculated to be 54.2K with a search engine score of 2849 as of 3rd November 2022.

*Source Google Trends
The poorest band on the air quality index (AQI), between 401 and 500, is categorised as severe.
Many Delhi residents have complained of breathing problems as a result of the city's hazardous air, with the elderly and schoolchildren suffering the most.
An AQI of 401 to 500 is considered serious (File)
According to medical professionals, extended exposure to hazardous air, particularly in the morning, can cause major health issues.
Due to the poor air quality, a well-known private school, The Shri Ram School, has even cancelled physical education classes for students at its Delhi and Haryana locations. Starting tomorrow, the institution will offer classes online.
CATEGORIES
HIGHLIGHTS
Popular Tags