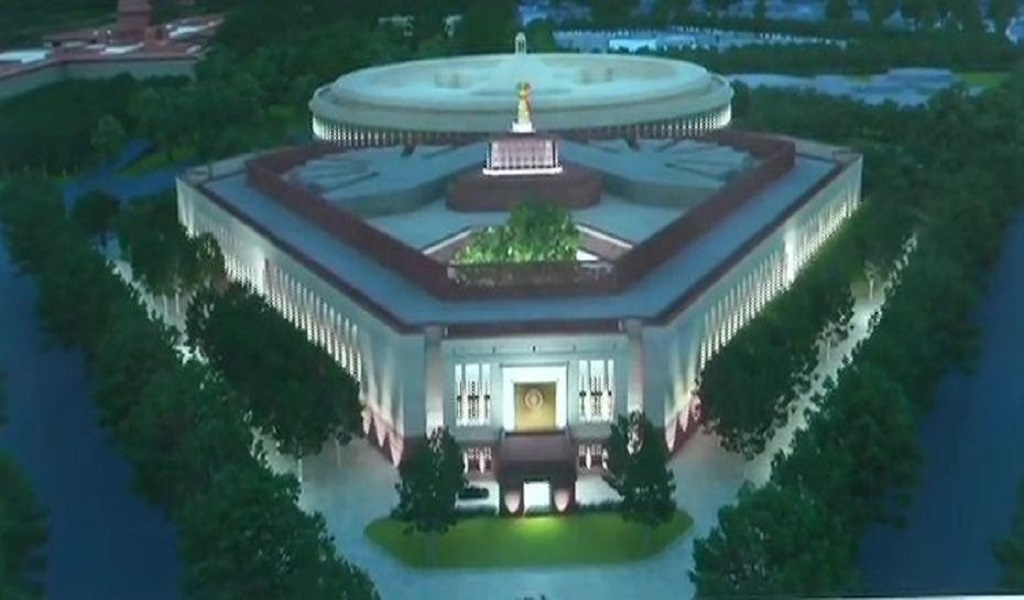 05
Jan

|
Reading Time: 3 minutes 22 seconds
|
by Tanisha Tiwari
0
0
405
SC Approves Central Vista Project, Nodes Construction of New Parliament Building
Today the Supreme court gave consent to the approval of new parliament building construction near Delhi's India Gate. The approval comes ahead several petitions challenging the Central Vista Project due to distorted clearances and permissions.
SC on its verdict said "We hold that there are no infirmities in clearances given, change in land use," a three-judge bench of the court said in a majority verdict."
SC has put various alterations and terms for the continuing project. The court further ordered to set up smog towers as an integral part of the Central Vista project and issued usage of environment friendly construction materials.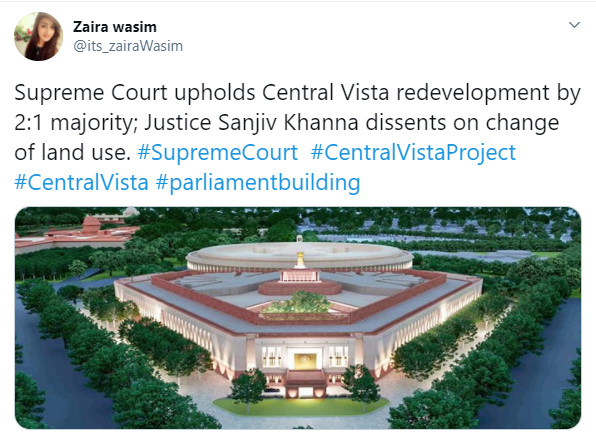 It further asked for the approval of the environment ministry in case of any future changes in the construction.
Before SC's approval, several Justices including AM Khanwilkar, Dinesh Maheshwari and Sanjiv Khanna had put across concerns regarding the construction of the Rs. 20,000 -crore building. The bench further questioned the permissions for the construction and also claimed that the No-objection certificate assigned to the building should be revoked.
"There is no intelligible disclosure of public participation and no prior approval of the heritage conservation committee. I have sent the issue to the heritage conservation committee... we have not gone into the merits of the matter," justice Sanjiv Khanna said.
The court however gave the green signal to the new parliament building with change in land rules and authoritative approval from the environment ministry.
India's Civil Aviation Minister Hardeep Singh Puri expressed his gratitude over the SC's approval.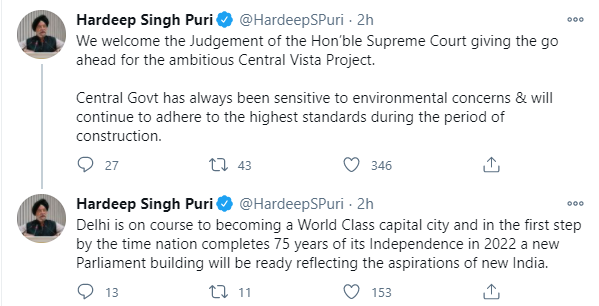 The Central government while demanding the construction of the new parliament building claimed that the Central Vista project is a policy decision and it cannot be hampered or stopped by the court unless it crosses the boundary lines of the environment ministry.
The government has also argued that the current parliament house has less space and lacks safety norms as well as it's not earthquake proof. It further claimed shifting all the central ministries to a single space is beneficial for the government and its entire functioning.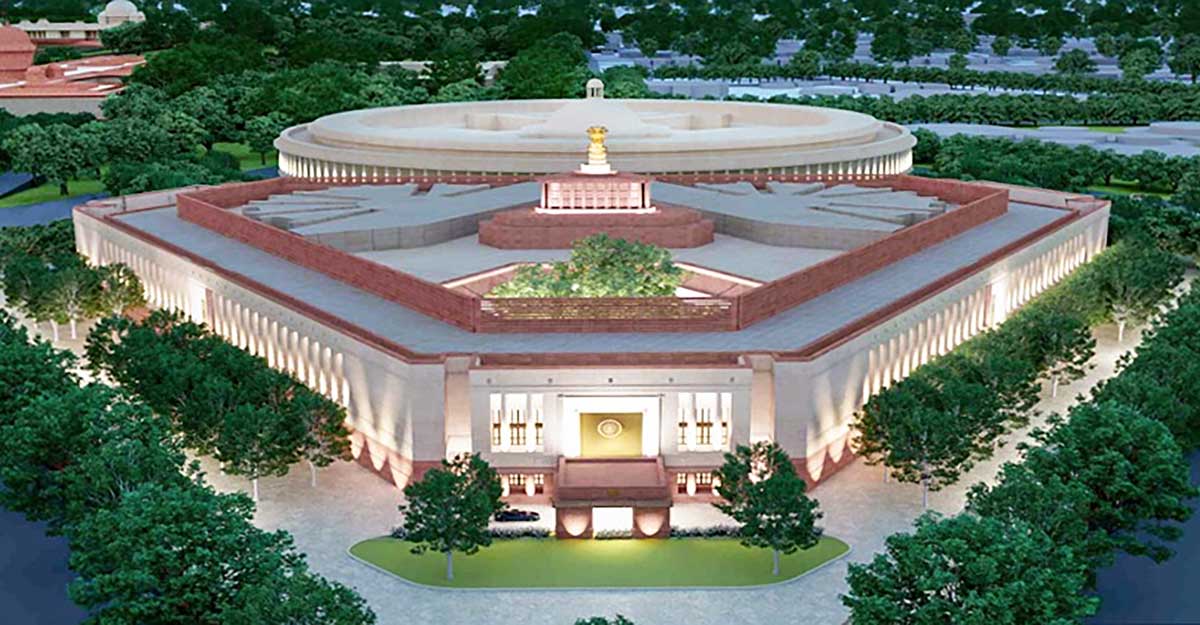 A ground breaking ceremony for the new parliament building was recently held by the government on 10th December which was attended by Prime Minister Narendra Modi. The government told the court that before the judgment was given, no building operation would be performed.
Checkbrand let's you go through all the trends with a blink. Visit the blog section and check the latest updates.
.
CATEGORIES
HIGHLIGHTS
Popular Tags