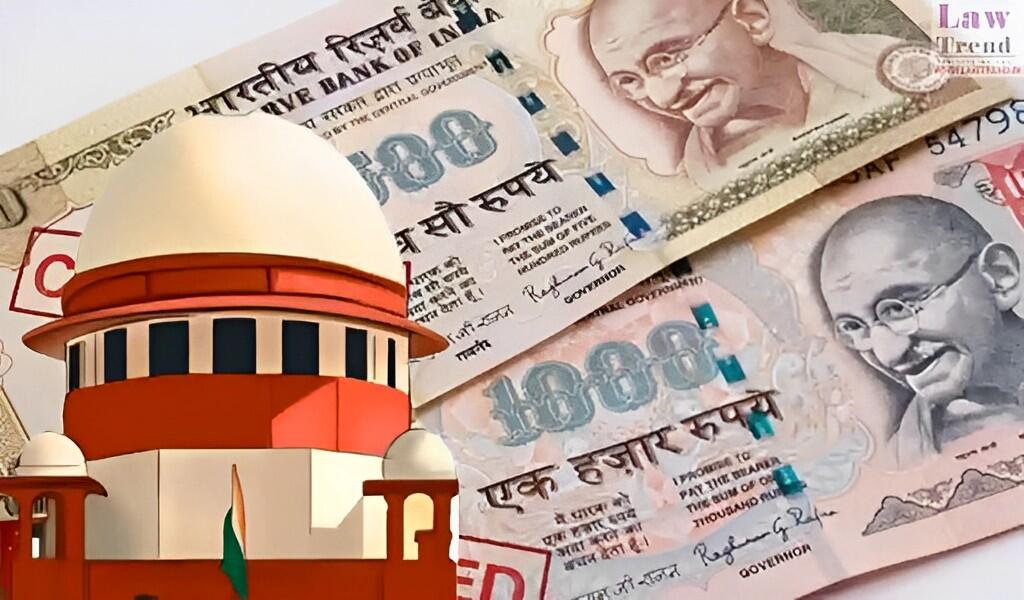 02
Jan

|
Reading Time: 3 minutes 26 seconds
|
by Admin
0
0
475
Demonetisation: 'Not relevant whether objectives achieved or not,' declares the Supreme Court, Received 35.4% Negative Sentiments Online: CheckBrand
The Supreme Court today endorsed Prime Minister Narendra Modi's 2016 note-ban (Note-Bandi) decision that had affected every single individual in the country.
In a momentous 4-1 majority ruling, SC said that the measure could not be criticised just because it was undertaken by the Centre.
The Centre is required to consult with the Reserve Bank of India (RBI), and there is "built-in safety," according to the Supreme Court.
The judges acknowledged that the two had been communicating for six months.
CheckBrand assessed the impact of 'Demonetisation' on internet viewers since the case reached the Supreme Court.
According to CheckBrand, the news generated 1.3K digital engagements. With a total search engine score of 169, the incident earned 35.4% negative sentiments, 5.4% positive sentiments and 59.2% neutral sentiments from the audience.

*Sources Google Trend
The Supreme Court ruled that it is "irrelevant" whether or not the purpose was fulfilled. "There must be huge restrictions in economic policy."
"The knowledge of the judiciary cannot be used to substitute the wisdom of the executive," Justice BR Gavai read out the decision of the five-judge Constitution bench.
In a strong dissent, Justice BV Nagarathna called the Centre's note ban 'vitiated and unconstitutional,' and suggested it might have been imposed by an act of Parliament.
According to the court, the demonetisation notices on November 8, 2016 were "an exercise of authority contrary to law," noting that the entire procedure was accomplished in 24 hours.
"The difficulties involved with demonetisation make anyone question if the central bank claimed this," Justice Nagarathna said.
She said that documents and records provided by the Centre and the RBI, which included phrases such as "as directed by the Central Government," demonstrated "no independent application of mind" by the RBI.
The decision of the Centre to withdraw INR 1,000 and INR 500 currency notes overnight was challenged in 58 petitions. The move took 10 lakh crores out of circulation.
Petitioners alleged that the decision was abrupt and caused significant hardship for millions of citizens who were forced to queue up for cash.
The Supreme Court ruled that the demonetisation process could not be reversed on proportionality grounds, observing that the 52-day period for exchanging money was not arbitrary.
The government maintained that the court could not rule on a case if there was no practical remedy available. It is like "turning back the clock" or "unscrambling a scrambled egg," according to the centre.
Further, went on to say that demonetisation was a "well-thought-out" action as part of a larger campaign to combat counterfeit money, terror financing, black money, and tax evasion.

CATEGORIES
HIGHLIGHTS
Popular Tags