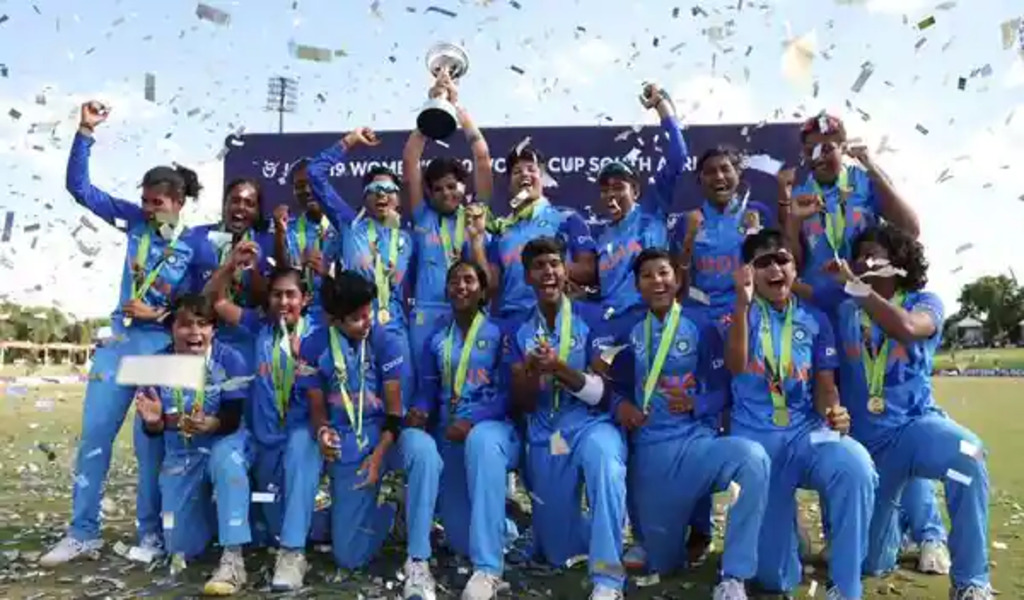 30
Jan

|
Reading Time: 1 minute 29 seconds
|
by Admin
0
1
89
India Conquers England to Lift the under -19 Women's World Cup Trophy; Receives 75.3% Positive Sentiments from Online Audiences
On Sunday (29th January), India defeated England in the inaugural ICC U-19 Women's T20 World Cup final. India lost Shafali Verman and Shweta Sehrawat early in the chase after scoring a meager 69. However, G Trisha and Soumya Tiwari established a strong alliance to lead India home.
After England's batting once again struggled in a crucial game, India bowled them out for a pitiful 68. The in-form Liberty Heap was taken out by Titas Sadhu in the first over, and off-spinner Archana Devi also bowled well to dent England early. The other bowlers chipped in with frequent wickets as England's batting order was helpless.
Shafali Verma was left with teary eyes after another World Cup final. At Potchefstroom, Shafali, the captain of the first-ever ICC Under-19 Women's T20 World Cup champions, shed happy tears as she raised the trophy. Only two Indian players (Richa Ghosh and Shafali), both established stars in international cricket, were qualified to compete at the Under-19 level. The 19-year-old has already begun to focus on the senior-level T20 World Cup that will take place next month after leading her new team to an ICC title.
CATEGORIES
HIGHLIGHTS
Popular Tags