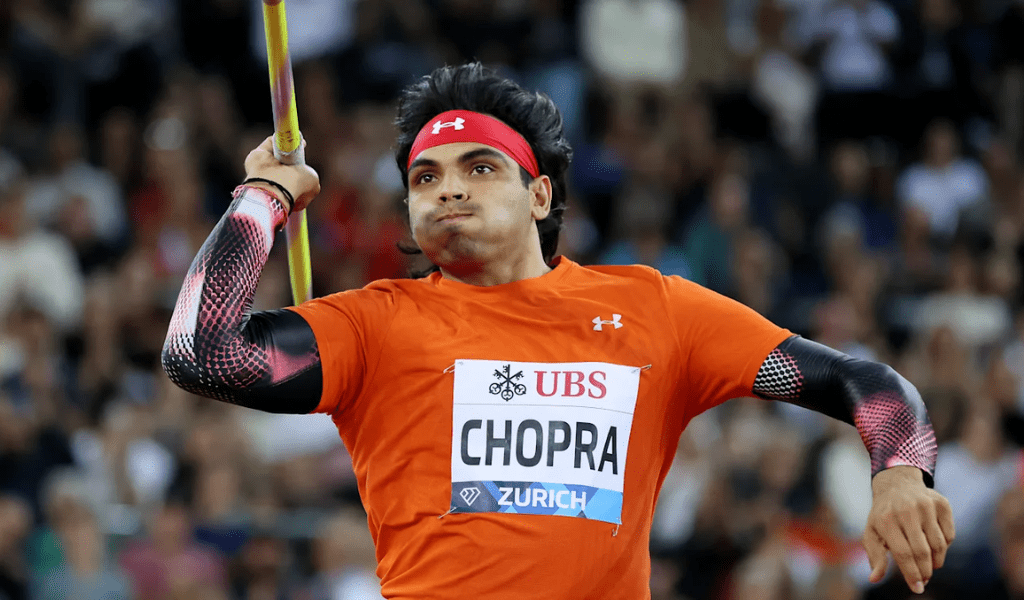 06
May

|
Reading Time: 1 minute 55 seconds
|
by Admin
0
0
338
Neeraj Chopra clinches Doha Diamond League title; records best throw of 88.67m Receives 1.5 million Digital Engagement: CheckBrand
Neeraj Chopra started the season on a high note, winning the Diamond League meet in Doha with a world-leading throw of 88.67m. Although he fell short of the elusive 90m mark, he gained confidence from beating tough competitors, including world champion Anderson Peters and Tokyo Olympics silver medallist Jakub Vadlejch of the Czech Republic.
Chopra had hoped to breach the 90m mark in Doha, but he was pleased with his consistent performance, achieving the ng throws of 88m or more in five out of six competitions. Despite missing out on the milestone, he remains optimistic about his chances in upcoming major events, including the World Championships and Asian Games. Last year, Chopra set a personal best of 89.94m in Stockholm, coming close to the 90m mark
but falling short three times in other competitions. He has been training extensively to improve his endurance, stamina, and throwing strength, and he believes that he is in better physical shape and frame of mind this season. Chopra is also eyeing the Diamond League, which offers substantial prize money for the winners. He plans to compete in other meets in Lausanne, Monaco, and Zurich before the finale in Eugene, Oregon. Meanwhile, Eldhose Paul, a Commonwealth Games gold medallist in the triple jump, finished 10th in the Doha meet, far behind his personal best of 16.99m. Despite coming back from a heel injury, he struggled to keep up with the quality field, which included Olympic and world championship gold medallist Pedro Pichardo.
CATEGORIES
HIGHLIGHTS
Popular Tags