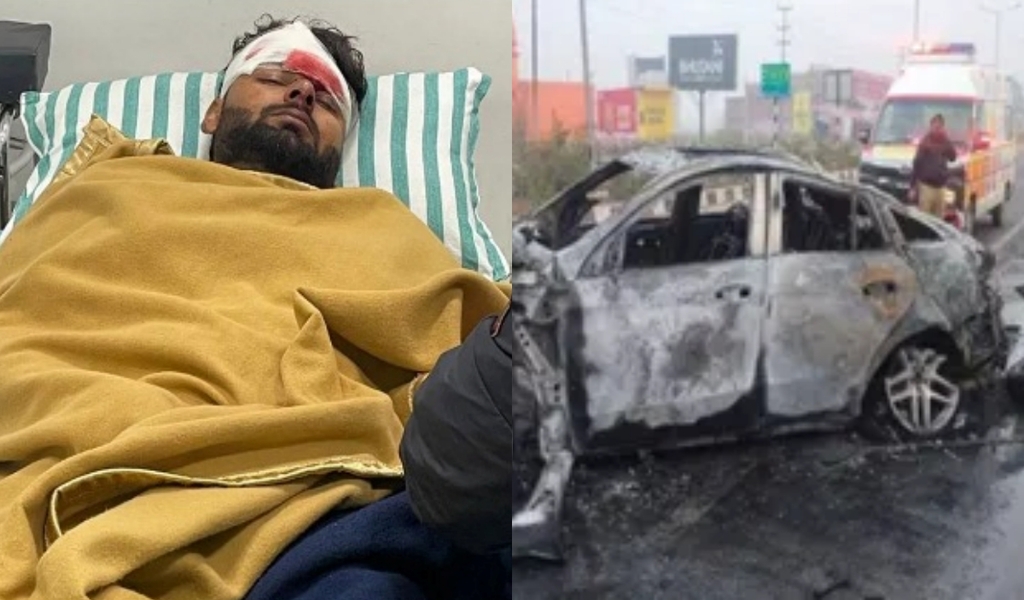 30
Dec

|
Reading Time: 1 minute 9 seconds
|
by Admin
0
0
172
Indian Cricketer Rishabh Pant Meets with a Fatal Car Accident on Uttarakhand-Delhi Highway, Rushed Immediately to the Hospital
Rishabh Pant, the star wicketkeeper for India, was taken to the hospital after he was involved in a serious car accident on the way back from Delhi to Uttarakhand.
According to Uttarakhand DGP Ashok Kumar, Pant was operating his BMW when it crashed into the divider at the Narsan border and caught fire. According to the Director General of Police in Uttarakhand, Pant claimed that he lost control of the vehicle after nodding off behind the wheel. At the time of the collision, Rishabh Pant was the only person in the vehicle, and he broke a window to get out.
Pant's car was involved in an accident around 5.30 am in the Haridwar district, close to Mohammadpur Jat, in the vicinity of the Mangalore police station. He was quickly transported by the 108 ambulance and neighbourhood police to Saksham Hospital in Roorkee. He was then referred to Dehradun from there.
CATEGORIES
HIGHLIGHTS
Popular Tags