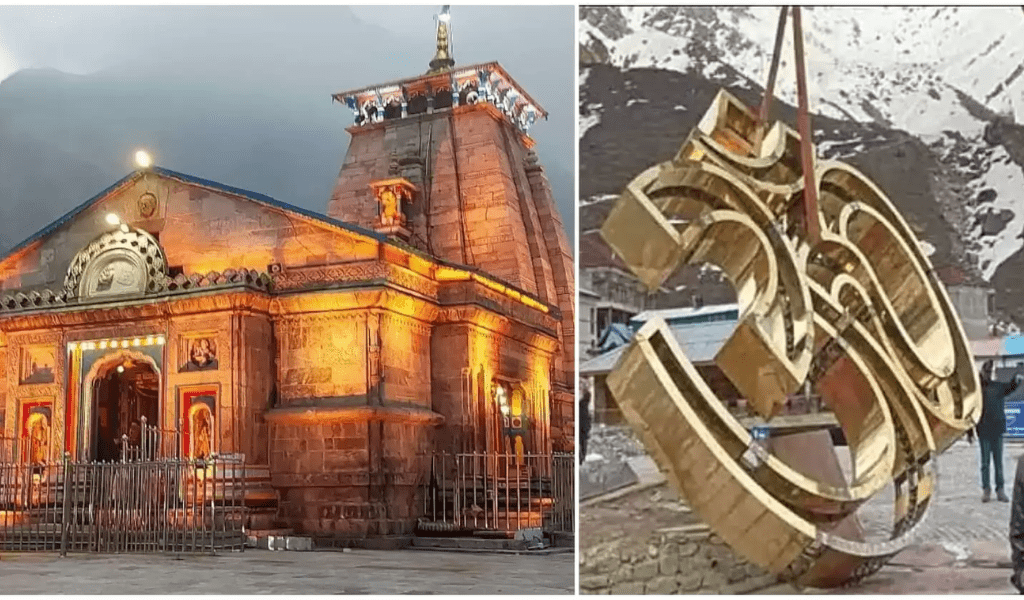 23
May

|
Reading Time: 1 minute 49 seconds
|
by Admin
0
0
70
'Om' Bronze idol weighing 60 quintals will be installed at goL plaza in Kedarnath Dham receives 645.2k Digital Engagement: CheckBrand
Mayur Dixit, the District Magistrate of Rudraprayag, Uttarakhand, recently announced an exciting development for Kedarnath's Gol Plaza, where Lord Ashutosh's Dwadash Jyotirlinga is housed. A magnificent bronze Om (ऊँ) figure, weighing an impressive 60 quintals, is soon to be permanently installed, adding to the plaza's grandeur.
The District Magistrate confirmed the successful trial installation of the figure in the circular plaza using a Hydra machine, thanks to the collaborative efforts of the District Disaster Management Authority and the Public Works Department. Encouraged by this achievement, preparations are underway to establish the figure permanently.
This project aligns with Prime Minister Narendra Modi's vision to enhance and protect Kedarnath, and the second phase of the ongoing project is progressing rapidly. The initial phase involved constructing Temple Road and expanding the Gol Plaza, setting the stage for further beautification.
Situated just above the Sangam, approximately 250 meters before the temple, the bronze Om figure will adorn the Gol Plaza, further elevating its charm and splendor.
The exquisite 60-quintal bronze Om figure was crafted in Baroda, Gujarat. Comprehensive welding will be carried out using copper from all sides to ensure its preservation. Both the middle portion and the edges will receive additional protective measures, shielding them from potential damage caused by snowfall. The installation of the Om figure is expected to be completed within a week, securing its permanent presence in Kedarnath as a timeless symbol of divinity.
CATEGORIES
HIGHLIGHTS
Popular Tags