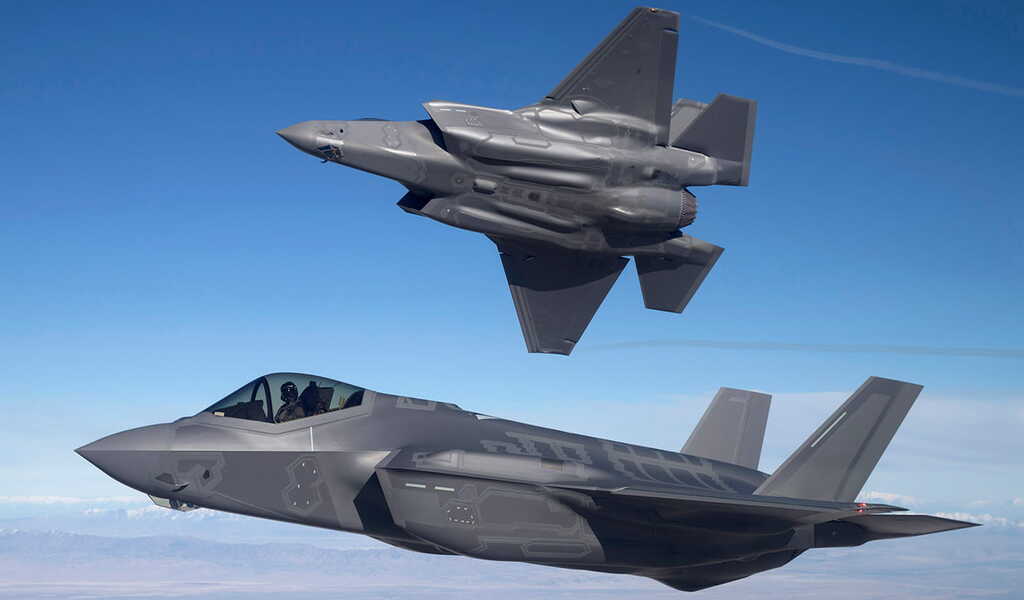 14
Feb

|
Reading Time: 1 minute 18 seconds
|
by Admin
0
0
87
US Showcases 2F-35s at Aero India Event, Signals Strengthening India-US Ties, Receives 214.8K Digital Engagement: CheckBrand
The United States has flown in two of its fifth-generation fighters, the supersonic and multirole jets F-35A Lightning II and F-35A Joint Strike Fighter, marking their debut in Aero India, while India is developing its own fifth-generation Advanced Medium Combat Aircraft (AMCA) for the Indian Air Force.
The two aircraft, an F-35A Joint Strike Fighter and an F-35A Lightning II, respectively, travelled from US air force bases in Utah and Alaska to the Yelahanka Air Force station outside of Bengaluru.
At Aero India 2023, in addition to the two F-35s, a US Air Force (USAF) F-16 fighting Falcon pair will perform daily aerial displays to highlight the prowess of one of the force's top fighter jets.
According to the US Consulate, the F-35A Lightning II from Eielson Air Force Base in Alaska will be on static display while the F-35A Lightning II Demonstration Team from Hill Air Force Base in Utah will show off its "unique aerial capabilities."
CATEGORIES
HIGHLIGHTS
Popular Tags