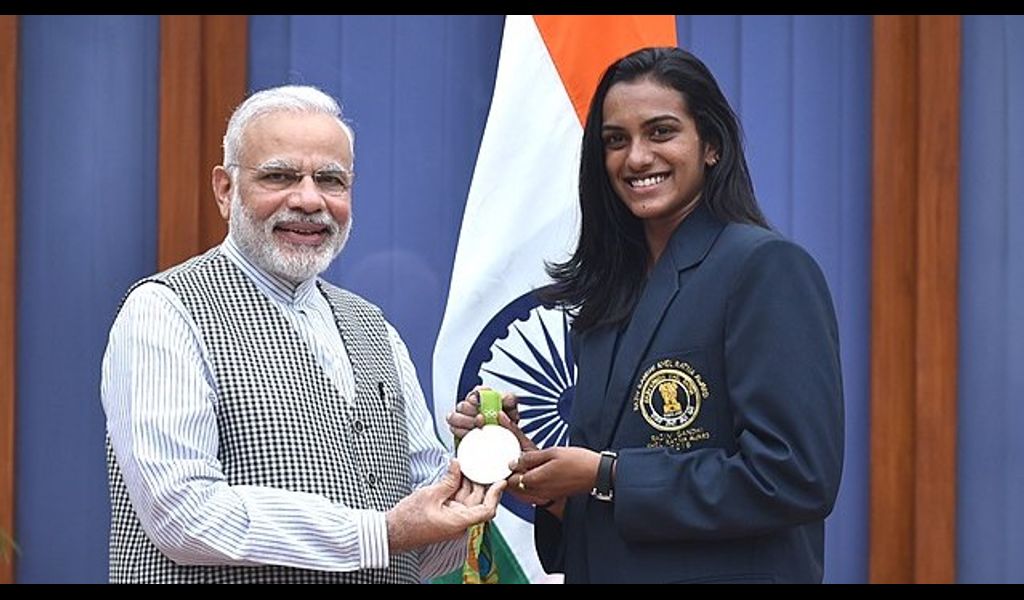 04
Aug

|
Reading Time: 2 minutes 39 seconds
|
by Admin
0
0
772
In Badminton PV Sindhu and Kidambi Srikanth have entered the Round of 16, creating a Buzz in Social Media
While shuttler PV Sindhu won her women's singles Round of 32 matches, Hima Das advanced to the women's 200-meter semi-finals. Kidambi Srikanth is also actively engaged into the game. Meanwhile, PV Sindhu's digital rankings on social media start attracting comments and likes when she thanked to Prime Minister Narendra Modi in response to his post. CheckBrand went through their social media platforms and analysed their popularity index. It immediately started trending on social media platforms.
Mr. Modi congratulated winning players by posting on social media which was later tagged by PV Sindhu. The Indian team has won 18 medals so far, in commonwealth games 2022, which includes five gold medals till writing this blog.
Players of squash and boxing will go on to fight for the seventh day consequently in CWG. From Squash team of India Dipika Pallikal will compete and Amit Panghal in Boxing will be fighting.
There are additional boxing players competing in the quarterfinals. If they make it to semi-finals, the possibility is that they all will win medals. Alongside women's team, men's hockey players will also play in Wales which will be extremely essential for them moving into the semi-finals.
Manju Bala of India qualified for the women's hammer throw final in other athletics action with a best throw of 59.68 metres. Sarita Singh, the other Indian participant, was unable to move forward.
PV Sindhu and Kidambi Srikanth have advanced to the round of 16 in badminton. CheckBrand Analysis shows that online presence of PV Sindhu and Kidambi Srikanth has been increasing since the congratulation post by PM Modi. Surprisingly PV Sindhu's digital engagement has increased from 3.3K on 1st of Aug to 24.6K on 3-4rd Aug, 2022. There was an increase of 745.5% within 48 hours. Apart from her, Kidambi Srikanth's social media presence was just 21 on 1st of Aug and surprisingly reached to 17.2K on 3-4rd Aug, 2022. It was unbelievable increased to 11712.2%. He is now on trending online like never before. Their Search Engine Scores are also 1104 and 314 respectively.
CATEGORIES
HIGHLIGHTS
Popular Tags