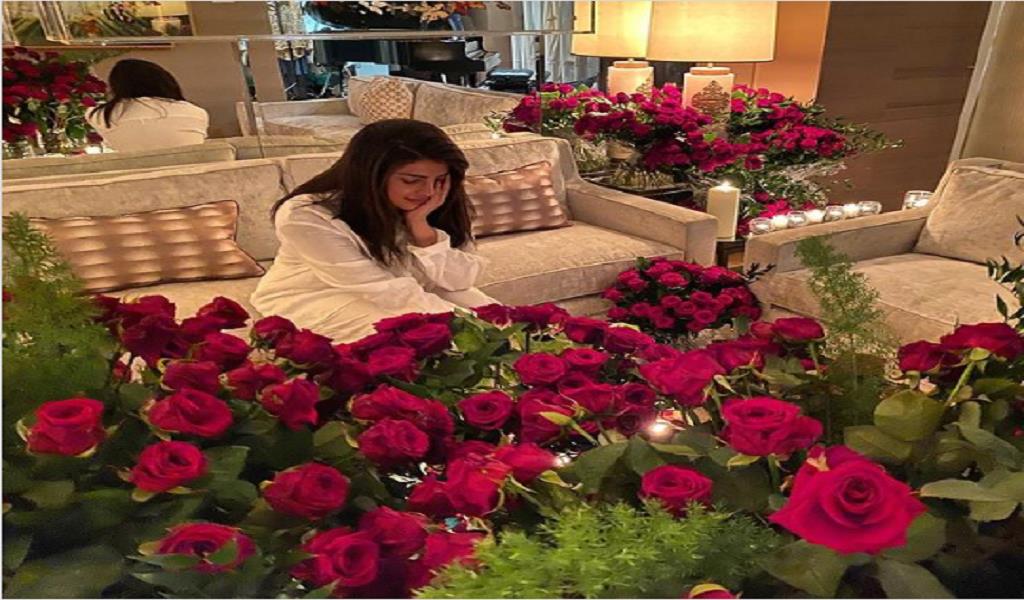 20
Feb

|
Reading Time: 3 minutes 20 seconds
|
by Ankush Rana
0
0
11
Priyanka Chopra and Nick Jonas Celebrate Their Third Valentine's Day Post Marriage | Does It like a Fairytale
This Valentine's Day, Priyanka Chopra (PC) and Nick Jonas were occupied by work at distance, yet connected with affection. Nick, who is in Los Angeles, had sent "Just a Few Roses" to Priyanka Chopra, who is busy at work in London. Priyanka shared a snapshot of her long-distance Valentine's Day celebrations from her official Instagram account.
PC while sharing the post, captioned, "I wish you were here @nickjonas just a couple of roses."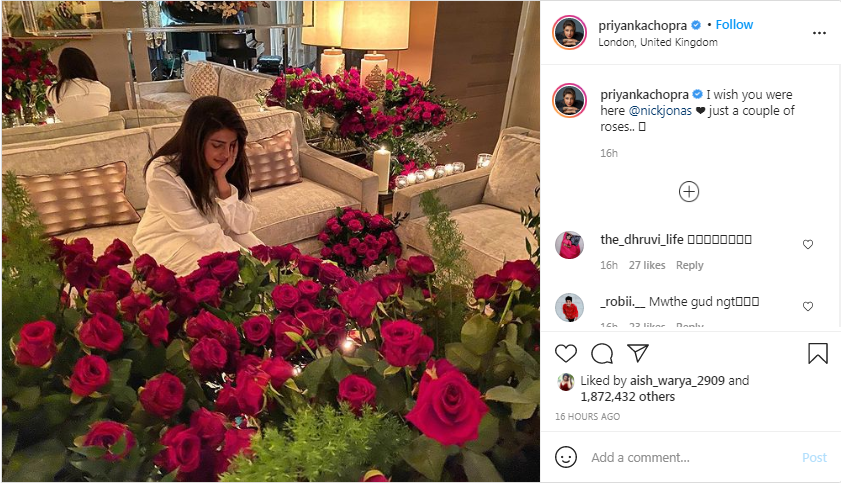 Nick Jonas made sure that on their 3rd Valentine's Day, Priyanka receives a fairytale surprise. Nick had sent a room full of roses for his valentine all the more on the day of love.
Priyanka Chopra Jonas: My forever Valentine. I love you.
In another post shared by the actress, the couple can be seen fallen in love, and fallen for each other. Sharing the post showing affection for Nick, PC captioned, "My forever Valentine. I love you." To which, Nick replied with a series of hearts.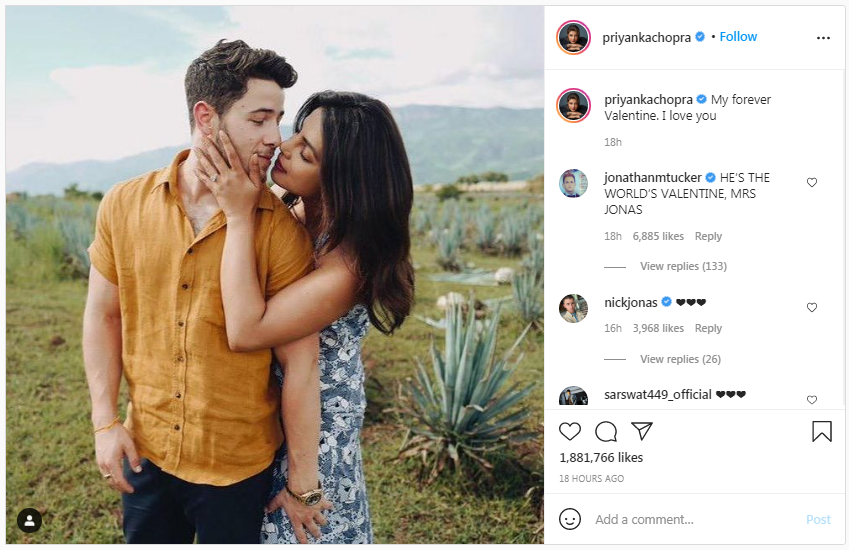 Nick Jonas: I love you to the moon and back.
While showing long-distance love on the social media, Nick carefully picked a beautiful memory from the past, a horse riding photograph of the adorable couple. Just beneath the shared picture, Nick wrote, "where ever you go, I'll go, cause we're in it together. For better or worse, hold on, cause it only gets better. Happy Valentine's Day @priyankachopra thank you for filling every day with happiness and peace. I love you to the moon and back."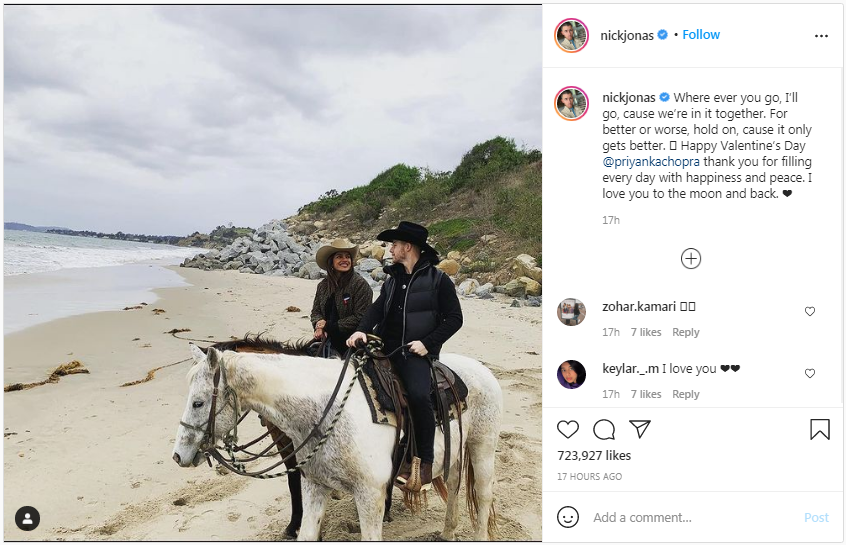 Nick Jonas, who lives with Priyanka Chopra in Los Angeles, is busy with The Voice's shooting schedule. In the meantime, Priyanka Chopra is currently in London, where she has been busy filming the Hollywood film Text For You. Although the film's shooting schedule finished last month, due to the increase in COVID-19 incidents, Priyanka's stay was extended with the UK's third quarantine. Priyanka, who was reportedly expected to travel back to Los Angeles, is now working from London. Priyanka found herself as the reason debate over an alleged violation of lockdown during her stay in London; however her representative denied such claims in an extensive statement.
For more such trending news, do check our latest news and updates section and blogs on Checkbrand.online. Also find the brand value of various actors with the AI-Powered tool at Checkbrand. You are just a few clicks away from being updated about What's Trending in real time.
CATEGORIES
HIGHLIGHTS
Popular Tags