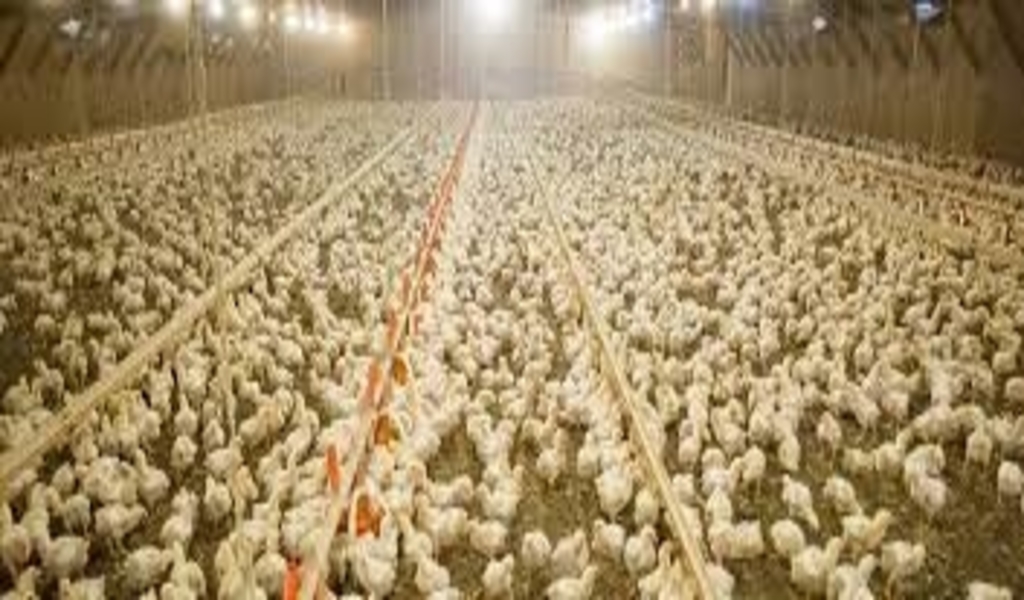 08
Mar

|
Reading Time: 3 minutes 11 seconds
|
by Tushar Kanti
0
0
685
Russia Detects First Case of H598 avian flu in humans
As if the ongoing natural challenges and pandemic to mankind are here to stay, Russian authorities have stated that they have detected the fiurst human infection with avian influenza H598. Russia has notified the WHO of the possible strain. "If confirmed, this would be the first time H5N8 has infected people," a european spokesperson of
WHO said in a statement.
As per the initial information, the reported cases were workers exposed to bird flocks, however, the infected people were asymptomatic and no onward human to human transmission was reported. The state run agency TASS reported that the strain had been detected in seven poultry farm workers in the south of the country.
The highly contagious strain H5N8 is lethal for birds, and it had never before been reported to have spread to humans.
The news has caught the social media platforms with shock as well as surprise with media agencies tweeting and reporting regarding the same: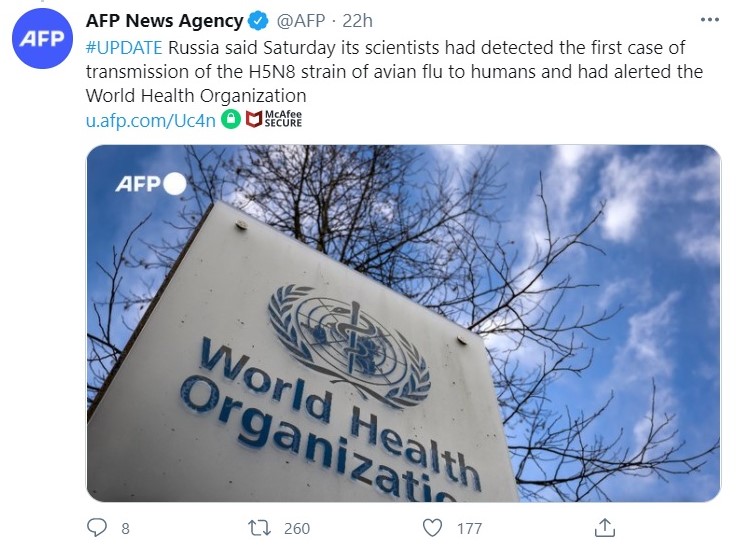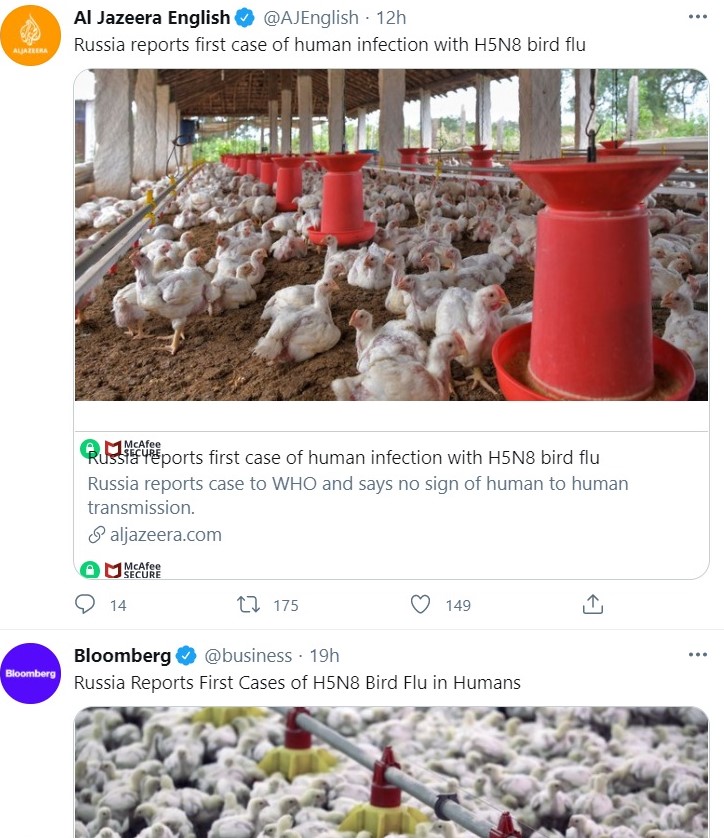 A total lof seven case have been reported as per the Russian authorities.
However, contrary to the Chinese, the Russian authorities were quick to report the matter to the WHO as a preventive measure so that the concerned authorities can take necessary steps before it turns out to be another nightmare like the COVID-19.
The head of Russia's health watchdog Rospotrebnadzor, Anna Popova, said in televised remark: "Information about the world's first case of transmission of the avian flu (H5N8) to humans has already been sent to the World Health Organization,".
Speaking on the probability of mutation, she stated that "the discovery of these mutations when the virus has not still acquired an ability to transmit from human to human gives us all, the entire world, time to prepare for possible mutations and react in an adequate and timely fashion,".
The first outbreak is supposed to have occured last year during December.
Scientists at the Vektor laboratory had isolated the strain's genetic material from seven workers at a poultry farm and confirmed the case.
People can get infected with avian and swine influenza viruses, such as bird flu subtypes A(H5N1) and A(H7N9) and swine flu subtypes such as A(H1N1).
According to the WHO, people usually get infected through direct contact with animals or contaminated environments, and there is no sustained transmission among humans.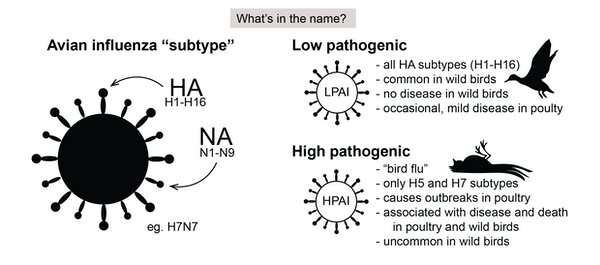 To keep yourselves updated with the latest trends like these, visit Checkbrand.
CATEGORIES
HIGHLIGHTS
Popular Tags