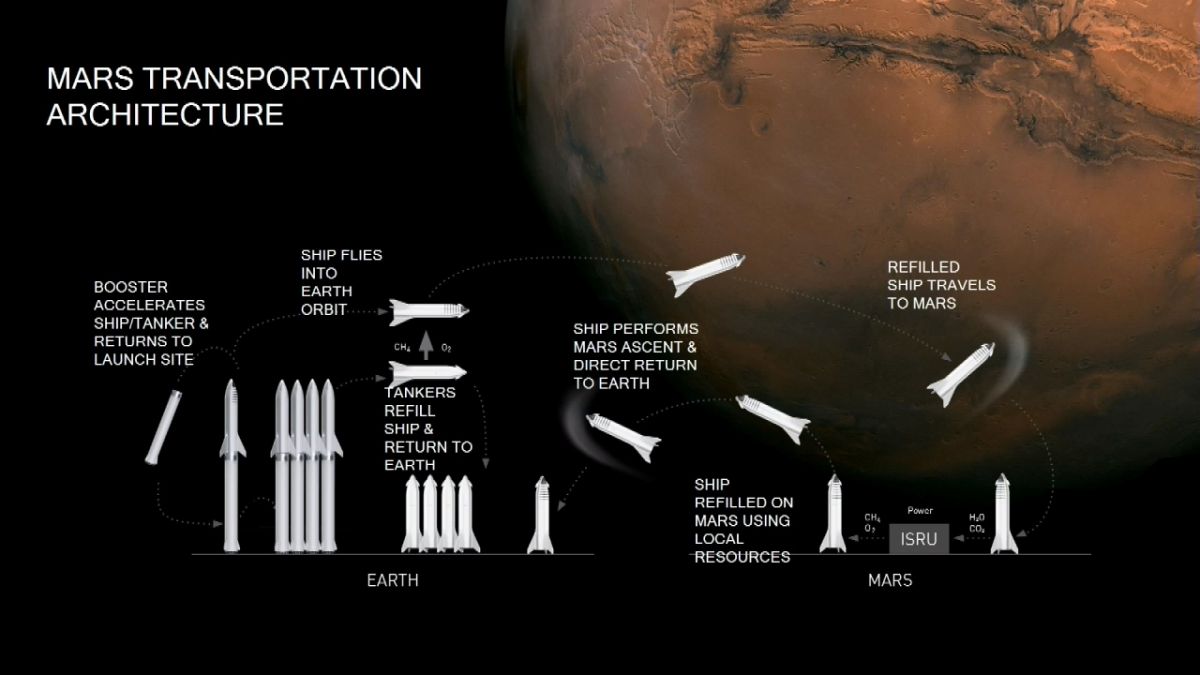 11
Dec

|
Reading Time: 4 minutes 56 seconds
|
by Ankush Rana
0
0
825
SpaceX Mission to Mars and Back to Earth | Human Colonization on Mars
While government-run space agencies like India's ISRO and America's NASA are planning for a manned mission on the moon. Famous entrepreneur Elon Musk's privately held business entity SpaceX goals for a manned mission to Mars. Yes, you read that right, Earth's sibling planet or call it the red planet but Elon Musk strongly dreams of colonizing Mars with human existence.
Now, this isn't merely a dream, Elon Musk has reached a pinnacle of space research and technology. SpaceX has already started its project of developing a satellite vehicle named starship in the year 2018. This is expected to be the world's most powerful launch vehicle ever developed; it will be mastered to carry over 100 metric tonnes to the Earth's orbit. Before its launch to Mars, there will be orbital flight tests checking the efficiency of the vehicle.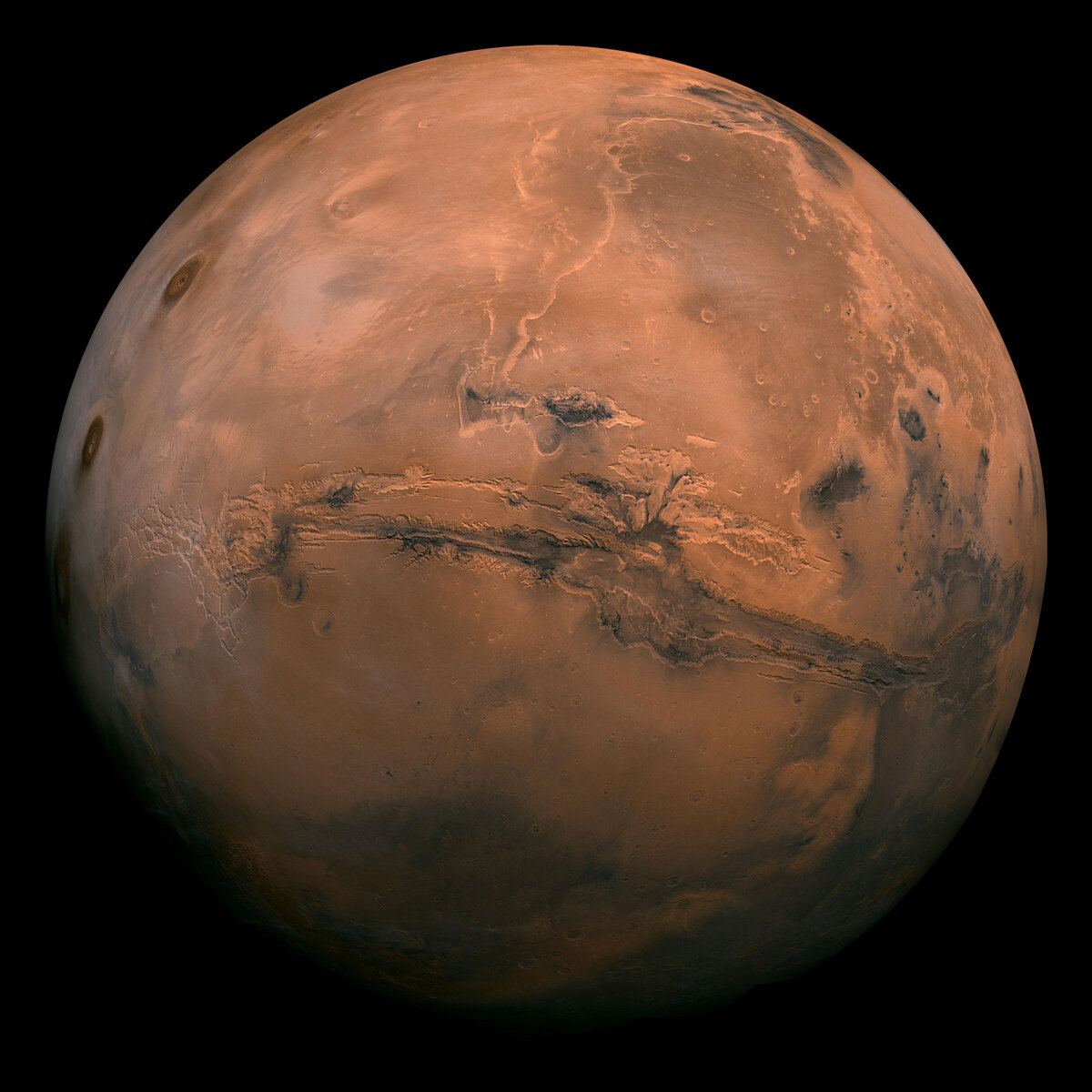 So why only Mars? Why not any other planet. We also call Venus the Earth's twin as it's of almost the same size and has 91 percent of Earth's gravity. Shouldn't we aim for Venus? It's less in the distance when compared to Mars. Let us understand from the comparison below.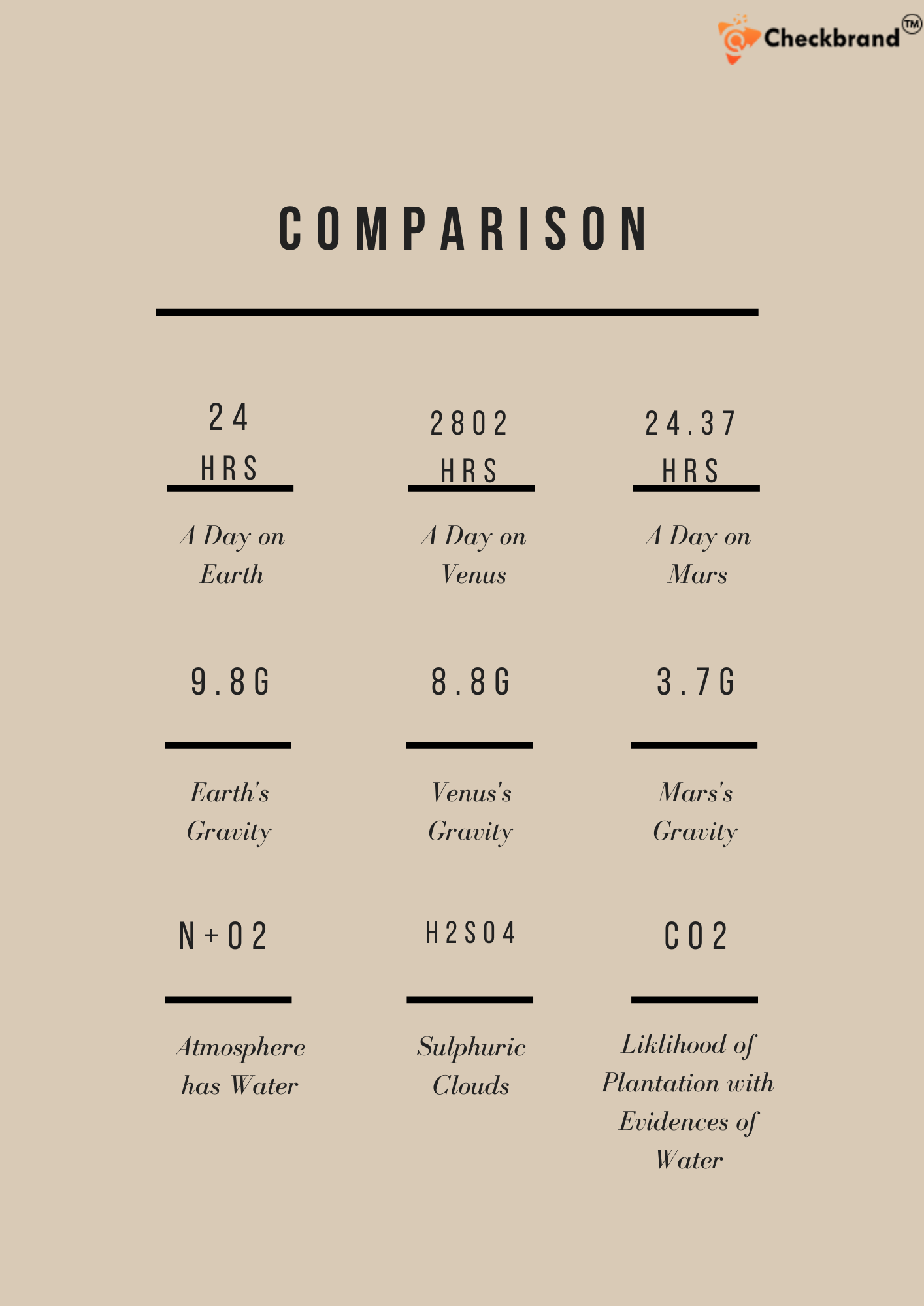 So nobody would want those sulphuric acids raining over you in Venus, on to that it's an extremely dry and hot planet. This makes Mars the best choice for human colonization on a planet other than Mother Earth.
On average, Mars is 109 million Kms and it is closest to Earth in terms of habitation. Mars also a soil similar to Earth and not likened to Moon's razor-sharp dust. Although a little cold but Mars does make it a decent sunshine every morning. Its atmosphere predominantly with Carbon-di-Oxide makes it a potential planet to obtain plantation and that is why Musk's Starship will be special jelly seeds to grow in the red soil. Humans on Mars would be able to lift 100 Kgs of load just like a bag of 38 Kgs on Earth and the days would be just like, any day on Earth.
The Space Vehicle Starship - Earth to Mars and Back to Earth
Elon Musk's mission to Mars was earlier planned to be a crewed mission in 2024, which now has been shifted to 2027. However, the first uncrewed flight of Starship would still be in 2024. The flight will follow 6 major steps of operation through its journey from Earth to Mars and back to Earth.
Steps are planned as follows
Starship launches with a superheavy booster, the booster later returns to Earth.
SHIP ARRIVES IN EARTH ORBIT
Starship enters the Earth's orbit and while a refilling tanker is launched from earth to mate with Starship in the Earth's orbit.
TANKERS REFILL SHIP AND RETURN TO EARTH
The tanker connects and refuels the Starship and return to Earth.
REFILLED SHIP TRAVELS TO MARS
Once refueled, the starship will begin its journey straight to Mars.
SHIP REFILLED ON MARS USING LOCAL RESOURCES
On arrival at Mars, Starship will refuel itself using Local resources like H2O & CO2 available in Mars's atmosphere.
SHIP PERFORMS MARS ASCEND & DIRECT RETURN TO EARTH
Once refueled using Mars local resources, it'll begin its journey back to Earth.
The satellite vehicle Starship along with its Super Heavy rocket would create a reusable transportation system that would be capable of orbit refueling and advancing in natural resources of Mars as refueling energy.
For more such trending science news, do check the latest science & Technology section and blogs on Checkbrand.online. You are just a few clicks away from being updated about What's Trending in real time.
CATEGORIES
HIGHLIGHTS
Popular Tags