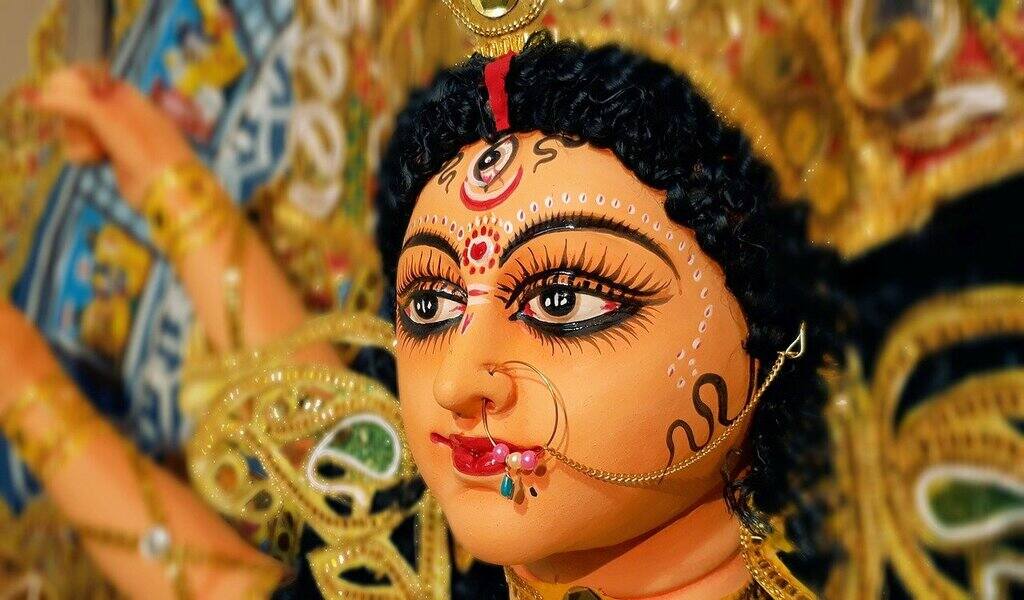 26
Sep

|
Reading Time: 2 minutes 36 seconds
|
by Admin
0
0
320
Navratri Celebrations Begin, Social Media Boomed With Navratri Posts, Cherished With 64.4% of Positive Sentiments: CheckBrand
जय जय हे महिषासुरमर्दिनि रम्यकपर्दिनि शैलसुते ॥
(Victory to You, Victory to You, O the Destroyer of Demon Mahishasura, (I seek Refuge in Your Auspicious Feet); who Shine with Gorgeous Locks of Hair and who is the Daughter of the Mountain.)
Navratri is a Hindu festival that lasts nine nights and it is an annual Hindu festival usually held twice in a year to honour the nine glorious manifestations of 'Goddess Durga'. It is celebrated by nine days of fasting and prayers, commencing on the first day of Navratri and concluding on the ninth day, meanwhile worshipping 'Goddess Durga' in the form of 'Shailaputri'. The
Festivals represent joy, peace, giving, wealth, and blessings. India is a culturally varied country, and its festivals teach us the value of following customs and enjoying festivals.
The term Navratri has been searched online for 1232 times and has got an engagement of 208.2K on the very first day of second Navratri 2022 that is 26th of Sept. Surprisingly the festival Navratri this year, has been celebrating on social media platforms unmatched to any other, attracting 64.4% of Positive sentiments along with minor 6% of negative sentiments.

*Source Google Trend
The Origins of Navratri
The festival of Navratri has a long history. This auspicious event commemorates a fierce struggle between Goddess Durga and the demon Mahishasura. Lord Brahma bestowed the boon 'Immortal' to the demon. However, there was a caveat to this boon: only a woman could beat or kill him.
Goddess Durga arrived on Earth with all the abilities and weapons bestowed to her by Lord Brahma, Vishnu, and Shiva in order to defeat Mahishasura. For 10 days, Goddess Durga fought Mahishasura, who changed his forms from human to animal and various shapes and sizes to deceive her. He once transformed into a buffalo, and the goddess killed him as well.
---
About Us: CheckBrand is an AI-enabled platform that tracks your online presence, to analyse the digital ranking, brand value and popularity index. Our Digital Ranking analysis is based on five factors; (1) Followers, (2) Trends, (3) Engagement, (4) Sentiment and (5) Mentions.
---
CATEGORIES
HIGHLIGHTS
Popular Tags