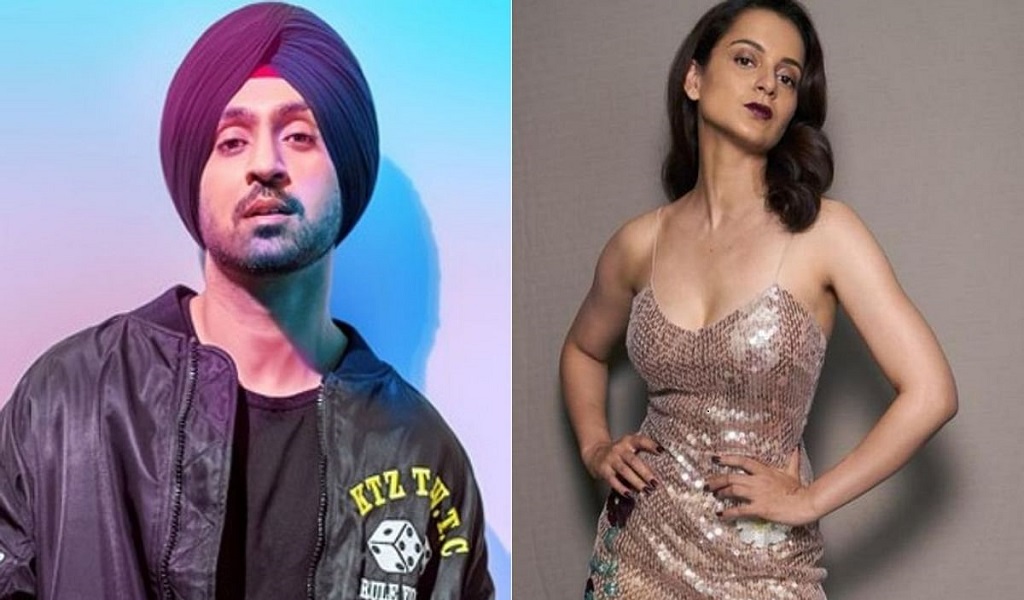 05
Jan

|
Reading Time: 2 minutes 30 seconds
|
by Tanisha Tiwari
2
1
265
Kangana Can't Resist Taunting Diljit Seeing His Holiday Pictures
The word-war between farmer-supporter Diljit Dosanjh and the Queen who recently lost her portion office in Mumbai has been in trend since months now. No matter what the problem is, Manikarnika actress Kangana Ranaut always has a say and if that includes poking Diljit, it's definitely a plus for her.
Kangana once again hit out at Diljit when she saw Diljit holidaying abroad. She tweeted "Wah brother!! Desh mein aag lagake kisanon ko sadak le baitha ke local karantikaris videsh mein thand ka maza le rahe hain, wah!!! Isko kehte hain local kranti... (After instigating the people, making the farmers sit on the streets, local revolutionary is enjoying the chilly winter abroad. This is what I mean when I say 'local revolutionary'.")
The movie Queen shared Diljit's snaps where he is wearing an orange sweater in chilly cold enjoying winter.

Responding to Kangana's comments, Diljit said that he should appoint the actress as her PR as she is so much interested in him.
Diljit while hitting back to Kangana shared a video praising his own efforts in the farm protests, showed where his allegiances were and said he will always support the farmers.

He further replied sarcastically to Kangana and said she intervenes in everything without anybody and is always interested in him.
He also said "I don't understand what her problem with farmers is. Ma'am, all of Punjab is with the farmers. No one is talking about you."

This is not the first time when Kangana has picked up on Diljit.
The fight between Bollywood actress and Punjabi fame is on loop since the farmer protests have started.
Previously Kangana has also targeted actress Urmila Matondkar for buying a property worth 3 crore. Urmila responded to Kangana saying "she should visit me and I will show her the legal papers if she wants to."
CATEGORIES
HIGHLIGHTS
Popular Tags