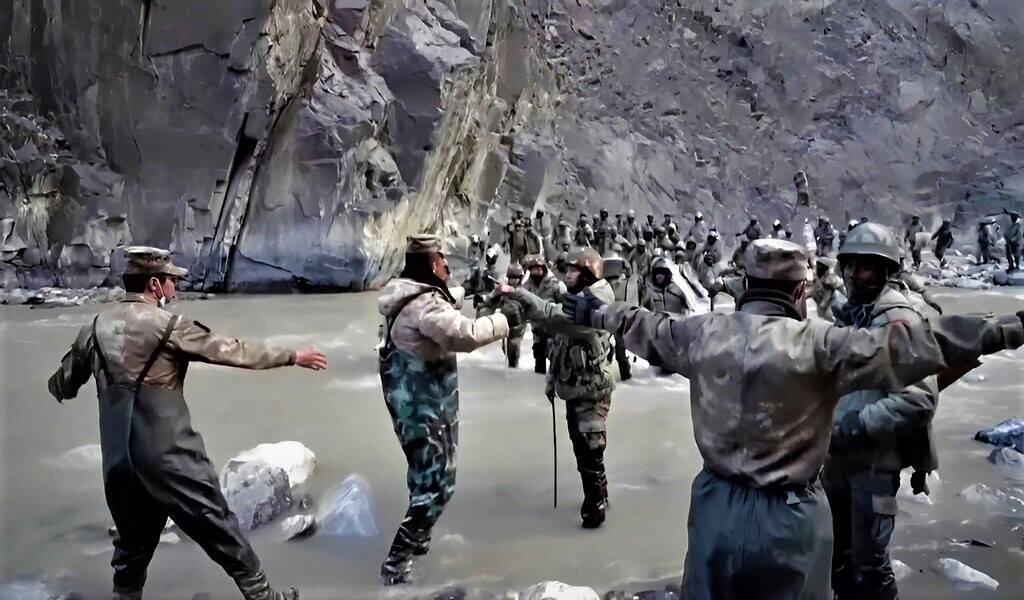 13
Dec

|
Reading Time: 3 minutes 11 seconds
|
by Admin
1
0
390
India Claims Casualties on Both Sides during a Border Dispute with China, Audience digital engagement reaching up to 959.5K: CheckBrand
Rajnath Singh, the defence minister of India, addressed parliament on Tuesday, referring to China's People's Liberation Army and the de facto border. "On 9 December 2022, PLA troops attempted to unilaterally change the status quo by encroaching on the Line of Actual Control, in the Yangtse area of Tawang Sector."
CheckBrand went through the ongoing disputes between India China on digital platforms as this has been one of the most controversial 'National Security' issues. Surprisingly, public sentiments on social media related to India-China Standoff went negative to 19.3% on December 13, 2022.
The term 'India China' has been searched 117 times on the internet. As per the evaluation of CheckBrand its digital engagement reached up to 959.5K on December 13, 2022.

*Source Google Trend
After fighting last week in the Tawang sector of the north-eastern Indian state of Arunachal Pradesh, India has charged China of attempting to "unilaterally alter the status quo" on their contentious Himalayan boundary.
In reference to China's People's Liberation Army and the de facto border, India's defence minister Rajnath Singh informed parliament on Tuesday that PLA forces had "attempted to unilaterally change the status quo by intruding on the Line of Actual Control, in the Yangtse region of Tawang Sector."
"Our troops stood firm against China's effort. This confrontation turned into a fight. Bravely preventing the PLA from invading our area, the Indian army compelled them to retreat to their positions. The conflict resulted in some injuries to soldiers on both sides, he claimed. Meanwhile a video of the same is circulated over Instagram:-
The de facto boundary between Chinese and Indian-controlled areas runs from Ladakh in the west to the easternmost state of India, Arunachal Pradesh, which China claims as its full territory. In 1962, a battle over the border broke out between China and India.
According to Wang Wenbin, a spokeswoman for China's foreign ministry, the situation at the China-India border is "mostly steady."
The two sides "kept an unhindered discussion on the border issue through diplomatic and military channels," he added, that from what we can see, the situation along the China-India border remains calm generally.
The fighting between the two nations last week was the first between them since the fatal skirmishes in 2020, when Chinese and Indian forces engaged in hand-to-hand combat in the Galwan Valley in Ladakh.
Indian and Chinese soldiers were killed in the event, and both nations had tens of thousands of soldiers stationed along the Line of Actual Control who were supported by artillery, tanks, and fighter planes.

CATEGORIES
HIGHLIGHTS
Popular Tags