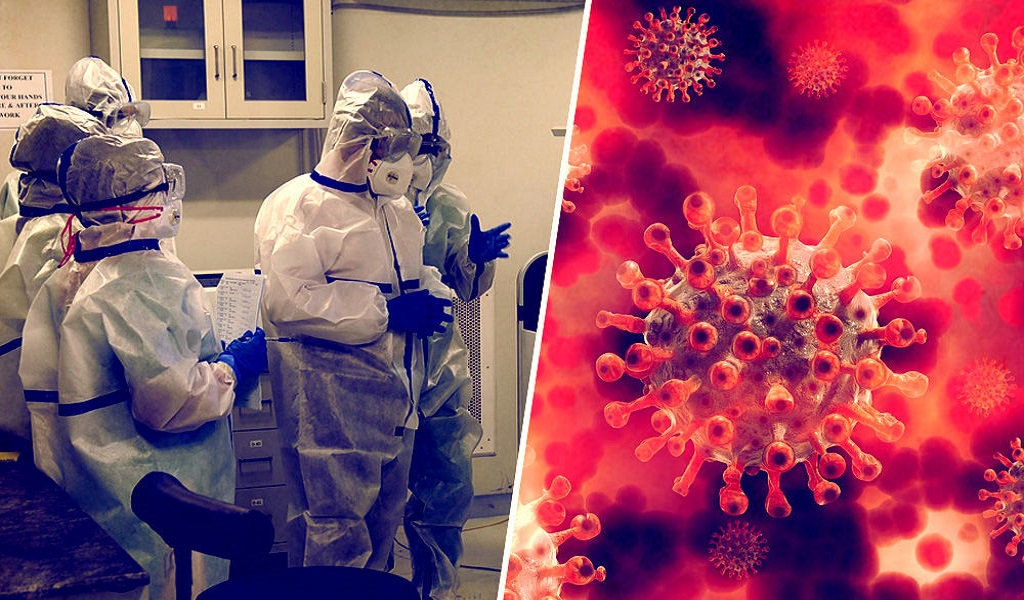 13
Jan

|
Reading Time: 3 minutes 44 seconds
|
by Ankush Rana
0
0
157
ITALY IMPOSED TRAVEL BAN POST NEW COVID STRAINS FOUND IN UK
The Covid-19 isn't leaving trends of 2020 it has again made a strike on "BREAKING NEWS" worldwide. This Christmas week was supposed to be a relaxed time during recovering periods of the pandemic yet shocking news from the United Kingdom has spread a situation of 'CHAOS' in the entire of Europe. The United Kingdom has imposed an emergency lockdown for London and travel restrictions from the UK to anywhere around Europe are getting stronger than ever. These restrictions are being imposed during the middle of delicate Brexit negotiations between UK and European Union members.
The UK Prime Minister Boris Johnson canceled his plans to allow families in the UK to meet and greet each other during the festive week of Christmas, the government also warned that the new strain of Coronavirus is "out of control." Chaotic scenes of people panicking about the situation were seen at the trains and flight stations across the capital of the UK. People rushed for early travels before Sunday to avoid lockdown and travel restrictions in London.
"A lot of people are trying to escape before midnight so that they can see their families. As Christmas approaches, Londoners were busy catching trains to elsewhere Saturday evening in a race against newly announced Tier 4 travel restrictions," says a Bloomberg's Twitter post.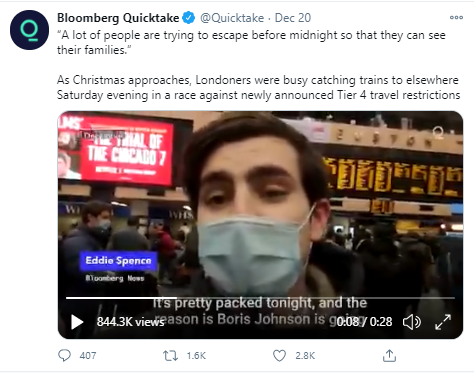 "Patient in Italy detected with strain of COVID-19 found in UK," said political news agency The Hill.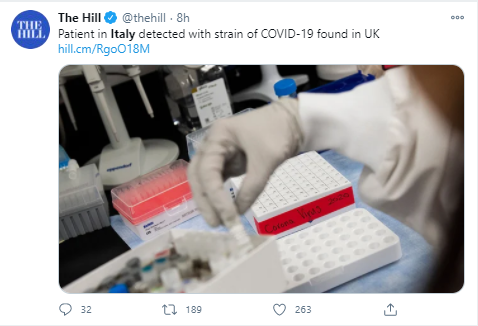 "Canada, Turkey, Netherlands, Denmark, Austria, Belgium, Italy, Israel, Germany and South Africa suspend flights from Britain over a new strain of #coronavirus," said Indian Journalist, Smita Prakash.

"JUST IN—Austria, Belgium, Italy and the Netherlands announced bans on travel to UK Flag of United Kingdom—France, Germany & Ireland likely soon to follow, because of new UK #SARSCoV2 mutation of the virus appears to speed its transmission. Will US travel ban to UK be next?," Epidemiologist & Health economist, Eric Feigl-Ding on Twitter.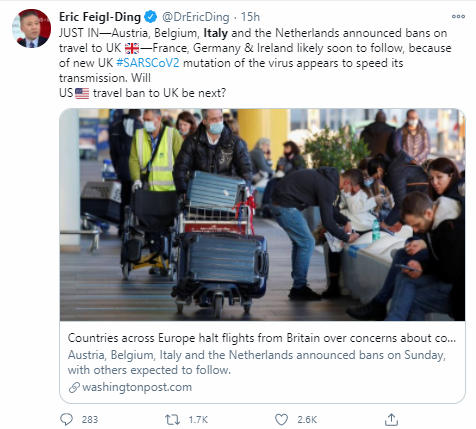 Meanwhile, the French Government is holding an emergency meeting to discuss regarding a ban on travel from UK and to restrict people travelling with the new strain of Corona Virus. Earlier this day, Italy, Austria, Netherlands, and Belguim governments have already imposed a travel ban from the United Kingdom, source Sky News report.
"BREAKING: Sky News understands the French government is holding an emergency meeting to discuss stopping people travelling to the country from the UK. Italy, Austria, Netherlands and Belgium have already imposed a travel ban," Sky news in a tweet on Twitter.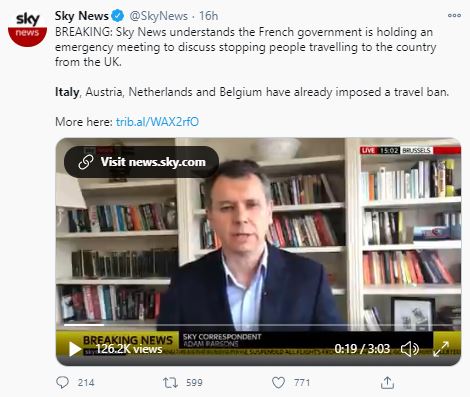 For more such trending news, do check the latest news and updates section on Checkbrand.online. Also find our other blogs on various subjects and trends around the globe. You are just a few clicks away from being updated about What's Trending in real-time.
CATEGORIES
HIGHLIGHTS
Popular Tags