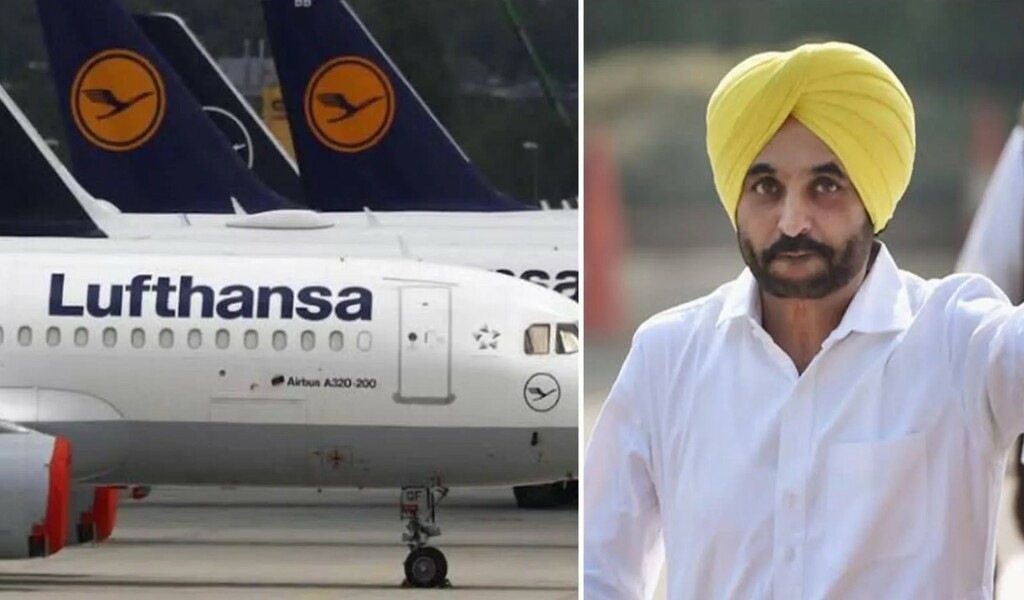 20
Sep

|
Reading Time: 2 minutes 42 seconds
|
by Admin
1
0
450
After Being 'Too Drunk', Punjab CM Bhagwant Mann Deplaned In Frankfurt, Stirs on Social Media Platforms With audiences' 67.3% Negative Sentiments
The controversies around Punjab Chief Minister Bhagwant Mann have seemed to be a long life span and ought not to be finished soon. Most recently, he has been accused by Akali Dal chief Sukhbir Singh Badal as CM Bhagwant Mann was boarding an aeroplane being 'drunk' and creating a scene before being deplaned in Frankfurt, Germany.
CheckBrand examined the impact of the Frankfurt controversy on Mr. Mann's popularity index in digital media and found that he is in trend in digital arenas. According to CheckBrand his Digital Brand Value worth 11.96 Cr could be affected with such developments.
For instance, consequently to news, his digital positive sentiments dropped as low as 1.5% and a negative sentiments reached up to 67.3% on social networking sites because of the incident.
Lufthansa Airlines released a statement afterwards on Tuesday 'exonerating' the CM giving a clarification on the matter.
He's been searched for 2214 times on the internet and is constantly trending on social media sites. CheckBrand anticipates that his digital engagements have been total 104.7K by September 20th, 2022.

*Source Google Trend
"Our flight from Frankfurt to Delhi departed later than planned owing to a delayed incoming flight and an aircraft change," Lufthansa News tweeted in response to a user who inquired about the flight delay.
In response, the Aam Aadmi Party (AAP) disputed Badal's claim that Mann was deplaned from the aeroplane due to drunkenness, claiming that the Opposition had no topics to discuss and that the Punjab Chief Minister has health difficulties.
Mann, in particular, returned from his eight-day journey from Germany on Monday.
About Us: CheckBrand is an AI-enabled platform that tracks your online presence, to analyse the digital ranking, brand value and popularity index. Our Digital Ranking analysis is based on five factors; (1) Followers, (2) Trends, (3) Engagement, (4) Sentiment and (5) Mentions.
CATEGORIES
HIGHLIGHTS
Popular Tags