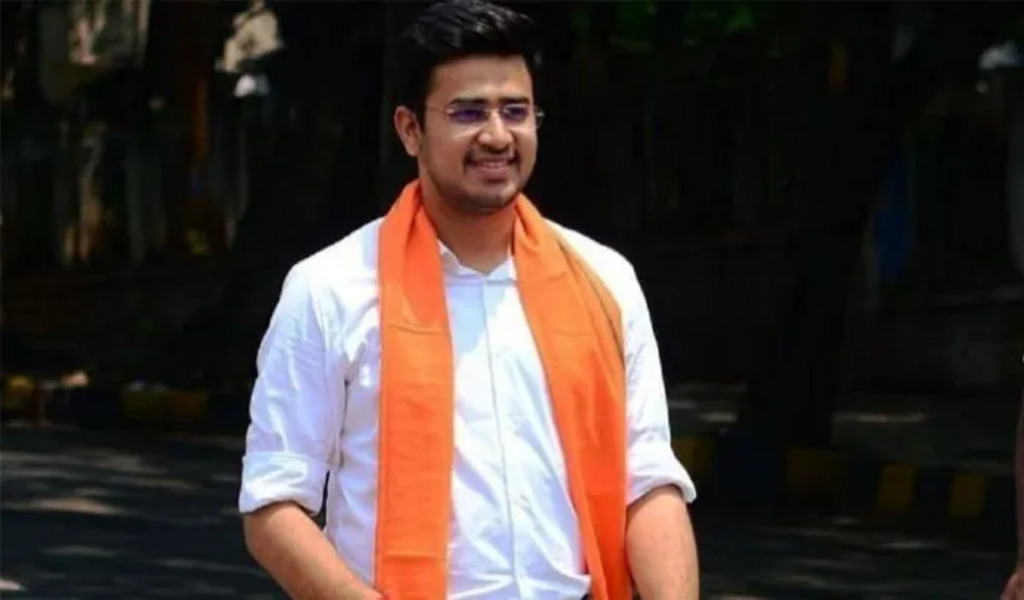 19
Jan

|
Reading Time: 1 minute 25 seconds
|
by Admin
0
0
46
BJP's Tejasvi Surya Slammed over Opening the Emergency Exit Gate of Indigo Flight; Gives Apology Letter
On December 10, as the aircraft was preparing to take off, Bangalore South MP and BJP Yuva Morcha leader Tejasvi Surya allegedly opened the emergency exit of the Chennai-Tiruchirapalli passenger flight operated by low-cost airline IndiGo. This action could have seriously jeopardised the safety of passengers.
Along with state BJP leader K Annamalai, Surya was travelling from Chennai to Tiruchirapalli for the executive meeting of the Tamil Nadu BJYM. After receiving a "apology letter," Surya was permitted to board the same aircraft, raising concerns about whether IndiGo and the Directorate General of Civil Aviation (DGCA) adhered to the rule book's statement that opening the emergency door is a "punishable offence."
The incident, which had been circulating in political circles for a few weeks, came to the attention of the public on Tuesday after former IAS officer and Karnataka Cadre Sasikanth Senthil posted a question on Twitter about what had occurred aboard 6E7339 on December 10. It only requires one call from the Civil Aviation Ministry, @MoCA GoI, to put everything to rest. 70 lives could have been lost," he wrote.
CATEGORIES
HIGHLIGHTS
Popular Tags