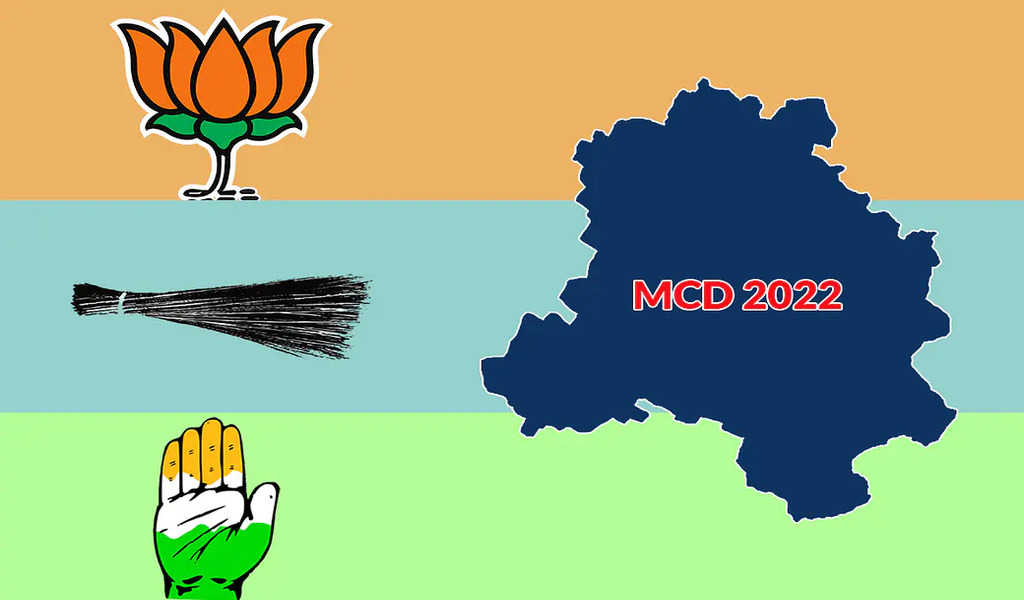 18
Nov

|
Reading Time: 2 minutes 47 seconds
|
by Admin
0
0
133
Delhi MCD Elections to be held in December, Gains 25.8% Positive Reviews from the Audiences: CheckBrand
As per the announcement from the state election commission, the election for the 250-ward Municipal Corporation of Delhi (MCD) will be held on December 4 and the results will be declared on December 7, 2022. Notably, this would be the first civic polls after the fresh delimitation exercise. The Delhi MCD election 2022 will be held in between the two phases of the Gujarat Assembly elections, scheduled for December 1 and 5.
CheckBrand assessed the popularity index of the elections on all digital media platforms. As per CheckBrand's reports, the Delhi MCD election has received an online engagement of 104.6K with 25.8% positive reviews from the audiences in the web world. Apart from this, the election has a search engine score of 2712 in the past 7 days as of 18th November 2022.

*Source Google Trends
The Centre's decision to combine three former municipal corporations into the MCD caused the Delhi MCD election 2022, which was originally slated for the first half of 2022, to be postponed.
Out of the total 250 wards, 42 seats are set aside for candidates from the SC, 21 seats for candidates from the SC who are women, and 104 seats are set aside for candidates who are women.
However, The State Election Commission (SEC) has revoked 1,169 nominations as a result of the examination procedure that was carried out on Wednesday (16th November). On 17th November, a final decision about the eligibility of 65 candidates was made.
A total of 2,585 nominations were submitted to the SEC, and 1,416 of them—including 674 men and 742 women—were determined to be legitimate. 2,021 candidates submitted nomination papers to the Commission.
The Municipal Corporation of Delhi, formerly known as the three extant municipal organisations East Delhi Municipal Corporation (EDMC), North Delhi Municipal Corporation (NDMC), and South Delhi Municipal Corporation (SDMC), has been reunified in the nation's capital (MCD).
According to the official data, a notification from the Ministry of Home Affairs caused the total number of MCD wards in Delhi to drop from 272 to 250. (MHA). The three corporations were combined into one by the central government in May of this year. 42 of Delhi's 250 seats are reserved, and the BJP governed the city's former three municipal councils for more than 15 years.
CATEGORIES
HIGHLIGHTS
Popular Tags