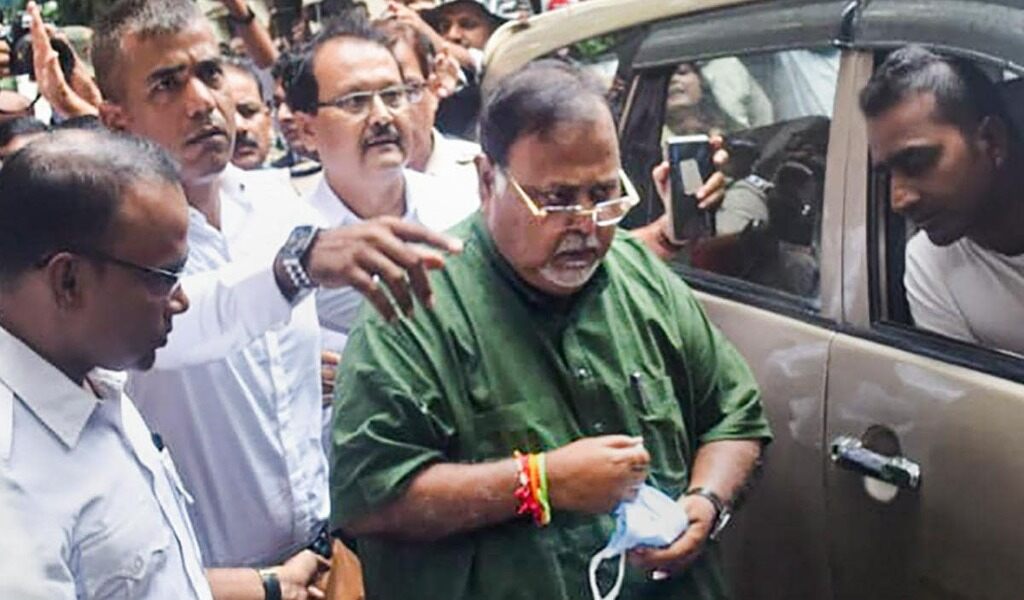 19
Sep

|
Reading Time: 2 minutes 16 seconds
|
by Admin
0
3
45
ED Attaches over 50 Cr Assets of Partha Chatterjee, Ex-TMC Minister, Social Media Negative Sentiments Busted reaching up to 14.6%
West Bengal ruling party, TMC is often found in the controversies related to its ministers.
Most recently, the Enforcement Directorate (ED) attached assets worth INR 48 Crores potentially "beneficially owned" by former minister Partha Chatterjee and his alleged associate Arpita Mukhejree in the connection of the Money laundering investigation in reference to SSC recruitment Scam.
CheckBrand investigated the Partha Chatterjee's trend on several social media platforms to evaluate his digital worth.
Consequently, the public searches for Partha Chatterjee is, with positive sentiments reaching up to 1.8% and a negative trend of 14.6% on social media sites.
He has been searched for over 5691 times on the internet and is constantly trending on social networking sites due to the scam he is involved in.
CheckBrand determined his digital interaction reaching up to 2.6K by September 18th, 2022.

*Source Google Trend
The properties includes 40 immovable assets (like a farmhouse, flats and "prime land") located in Kolkata worth INR 40.33 crores, other than INR 7.89 crores worth deposits in 35 different bank accounts, as per ED reports.
"The attached properties are found to be owned by Partha Chatterjee and Arpita Mukherjee," said the agency's statement.
Furthermore according to the agency, several of the attached properties were registered under the fake names of shell companies and people acting as proxies for Chatterjee.
The agency have seized INR 49.80 crores worth of cash, INR 55 Cr worth of gold and jewelleries of other forms, after it conducted raids during the case in Kolkata and other parts the state.
About Us: CheckBrand is an AI-enabled platform that tracks your online presence, to analyse the digital ranking, brand value and popularity index. Our Digital Ranking analysis is based on five factors; (1) Followers, (2) Trends, (3) Engagement, (4) Sentiment and (5) Mentions.
JackTerve
Tue, 20 Sep'22 05:41 AM
<a href="https://genericcialistabwithnorx.quest/">tadalafil 2.5 mg price</a>
PaulTerve
Mon, 19 Sep'22 11:08 PM
<a href="http://amoxicillinztab.com/">amoxicillin 500mg capsule generic</a>
MiclSipse
Mon, 19 Sep'22 10:41 PM
<a href="https://azithromycin.africa/">buy azithromycin 1g</a>
CATEGORIES
HIGHLIGHTS
Popular Tags