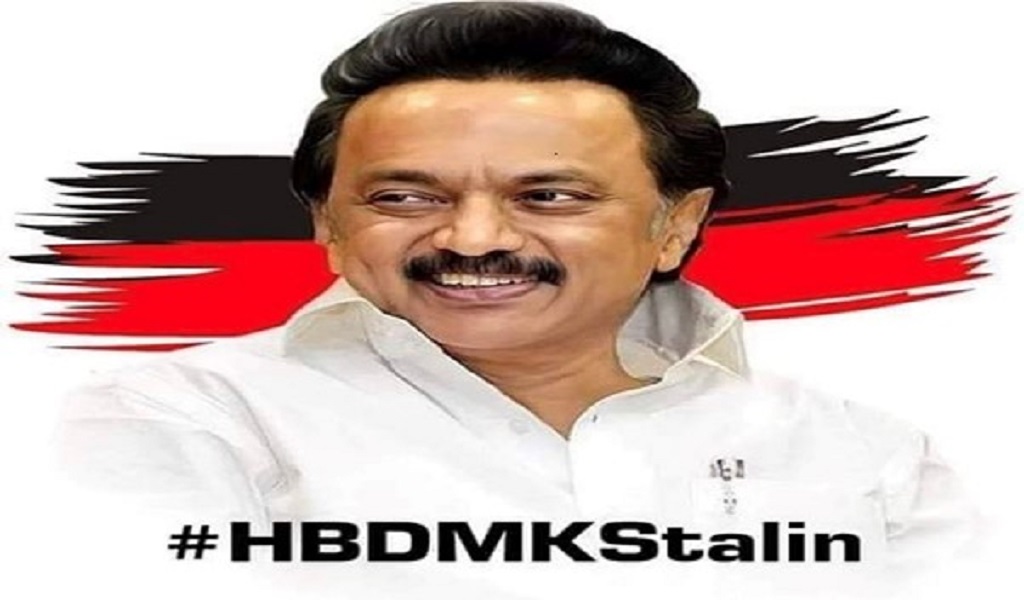 15
Mar

|
Reading Time: 3 minutes 15 seconds
|
by Ankush Rana
0
0
108
KNOW WHY #HBDMKStalin IS TRENDING ON SOCIAL MEDIA | FIND HOW M. KARUNANIDHI'S SON WAS NAMED AFTER SOVIET LEADER JOSEPH STALIN
On Monday, M.K. Stalin, the president of DMK- Tamil Nadu's first regional political party post 1947 that swept Indian National Congress (INC) from its 20 years of ruling during the 1967 state elections, celebrates his 68th birthday. DMK stood out to be the first political party with Dravidian ideology, therefore named as Dravida Munnetra Kazhagam (Tamil for Dravidian Progressive Federation).
M.K. Stalin aka Muthuvel Karunanidhi Stalin was born on 1st March 1953 as the third child to the renowned Dravidian leader and founder of DMK party, M. Karunanidhi, also tributed with the title of 'Kalaignar' (Tamil for 'an intellectual') by his followers. M. Karunanidhi stood as the state's chief minister for five-times. M.K. Stalin is the son of Karunanidhi's second wife Dhayalu Ammal.
M.K. Stalin became the president of the DMK party by the party's general council after the death of M. Karunanidhi in the year-of-2018.
What is behind the name Stalin?
Post-independence of India, many regions of the nation still had a Marxist inclination of thoughts and they believed Vladimir Lenin and Joseph Stalin as the heroes of the era. As M. Krunanidhi himself has confessed in some of his interviews that he had a soft corner for the Marxist ideology, even before the Periyar movement in Tamil Nadu.
Karunanidhi while addressing a meeting kept paying condolences to the soviet leader Joseph Stalin, who had died just four days after his third son was born, decided to keep his son's name after Stalin, as tribute to the soviet era leader.
The social media's response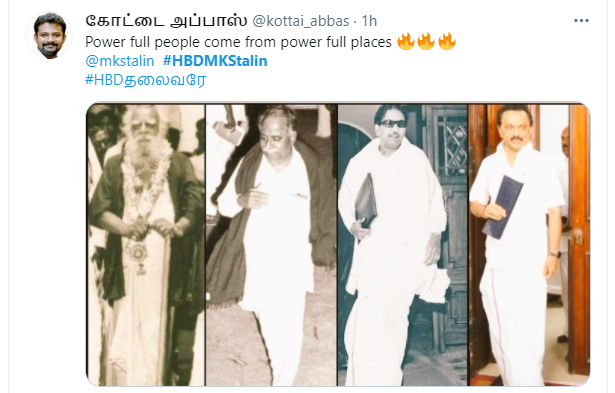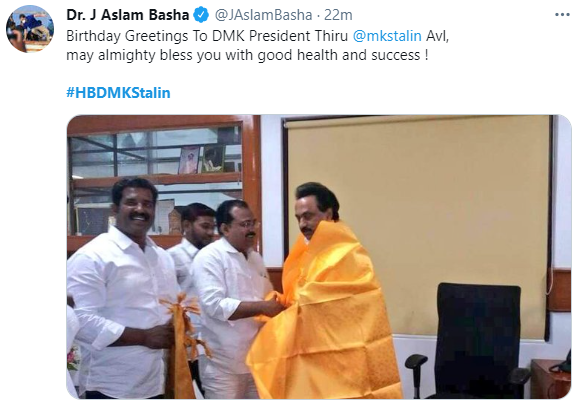 "The victory of Thalaivar @mkstalin in the forthcoming election is more important for India as India needs an example for a successful anti-fascist, pro-social justice regime to hold on to their hopes of democracy, HBD to one of the best administrators of TN #HBDMKStalin," said Shesh Narayan, National Secretary at Indian Youth Congress (IYC).
On Stalin's birthday, many of his followers are eyeing for the upcoming state elections, these will be conducted for the sixteenth legislative assembly on 6th April 2021 to elect members of the legislative house from 234 constituencies across the state of Tamil Nadu. The current term of the fifteenth Legislative Assembly will end on 2nd May 2021.
For more such trending news, do check our latest news and updates section and blogs on Checkbrand.online. You are just a few clicks away from being updated about What's Trending in real time.
CATEGORIES
HIGHLIGHTS
Popular Tags