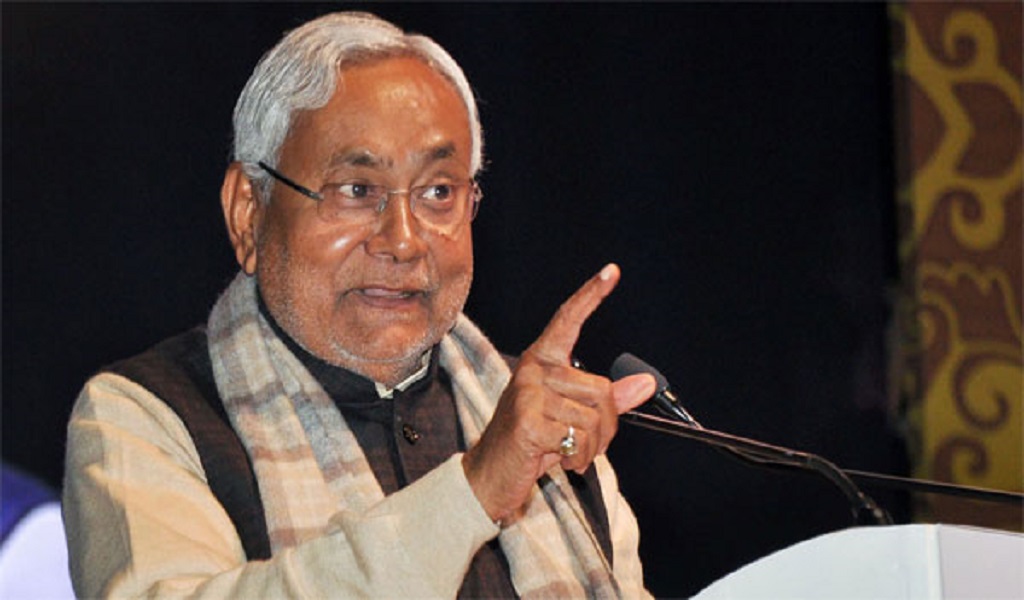 08
Feb

|
Reading Time: 4 minutes 1 second
|
by Tanisha Tiwari
0
0
17
Nitish's Comparison With Mussolini Is Appropriate: Tejaswi Yadav
If a person is involved in any criminal act by engaging in ant law and order situation, protests, road jams and is charged by the police for thus, then specific mention of this will be made in the character verification report by the police, says the new narrative of the Nitish Kumar government in Bihar.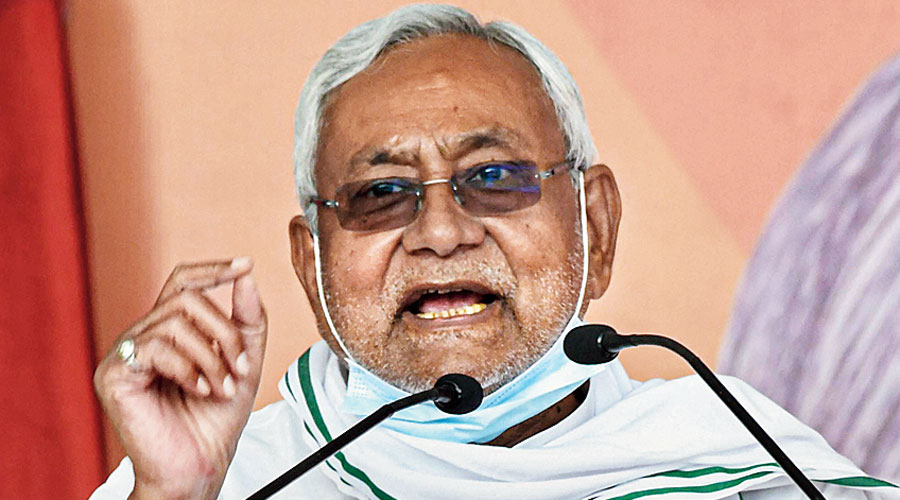 Bihar after appointing Nitish Kumar as its 22nd Chief Minister previous years is terming on a recent directive that states non-eligible seat in government jobs for somebody who participates in violent protests, road jams or is booked by the police for the same.
The directive further claimed that character verification report will specifically include the above- mentioned transgression.
The official letter passed by the Nitish government also explains special penalties and punishments, leading to uneven consequences as such people can't apply for government jobs or will be denied government tenders.
The directive came on 3rd February 2021 and was announced by DGP SK Singhal.
Singhal was seen pointing out the important points of the directive clarifying "If a person is engaged in any criminal activity by involving in any law and order situation, protests, road blocks etc. and is charged by the police for this, then this should be specifically and categorically mentioned in the character verification report of the individual by the police. Such people should be prepared for stern consequences as they won't be able to get government jobs or state-owned liquor outlets."
The opposition's say
The Nitish Yadav incumbency which promised 19 lakh jobs has now come up with a directive that sorts to restrict youth participation in the protests. The JD(U) escalating the directive might be proving to hinder in-future scenarios of similar farmer protests but the opposition seems to be done with the Nitish's virtual good-books.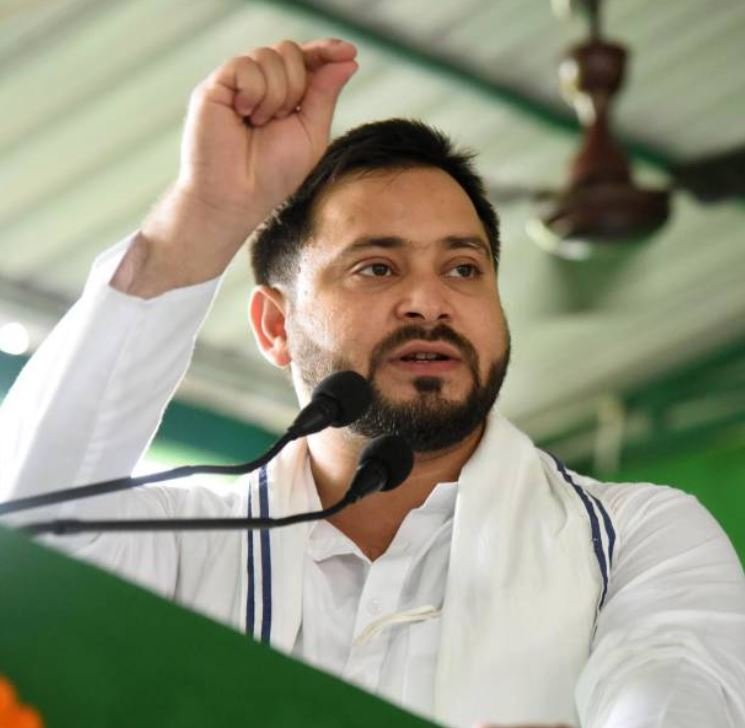 While youth participation, interaction and future was the magnum opus discussion of the recently held Bihar elections, youth icon and RJD leader Tejaswi Yadav belittled Nitish's directive calling him to be the successor of dictators 'Hitler and Mussolini'.
Tejaswi targeting Nitish said " Nitish Kumar is daring to challenge Hitler and Mussolini's rule, says if anyone takes part in protest by using democratic right against the power system, then you will not get a job. It means they will not even give jobs and will not allow someone to protest."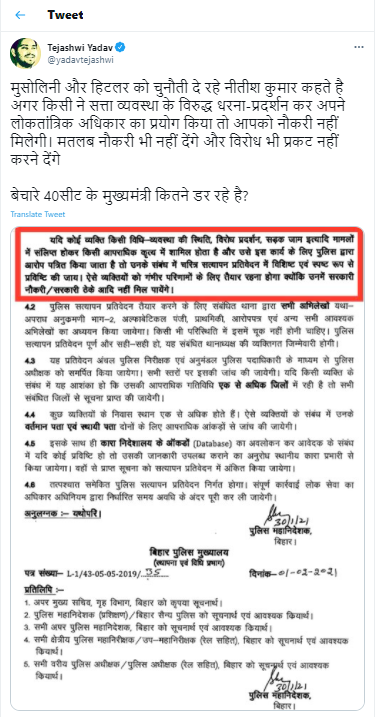 The JD(U)'s serial competitor RJD which appeared to be the single largest party gaining 75 seats in the November Bihar elections yet again managed to counter Nitish's directive.
Tejaswi in his speech questioned the Bihar government's 'though-of-dictatorship' when he said "Why is the poor CM with 40 seats so scared?"
Tejaswi previously warned the Nitish government if the government fails to keep its promises, the leader will hold a protest against the government.
Checkbrand has all the updates and trends sorted for you, do follow Checkbrand's blogs to know what's trending.
CATEGORIES
HIGHLIGHTS
Popular Tags