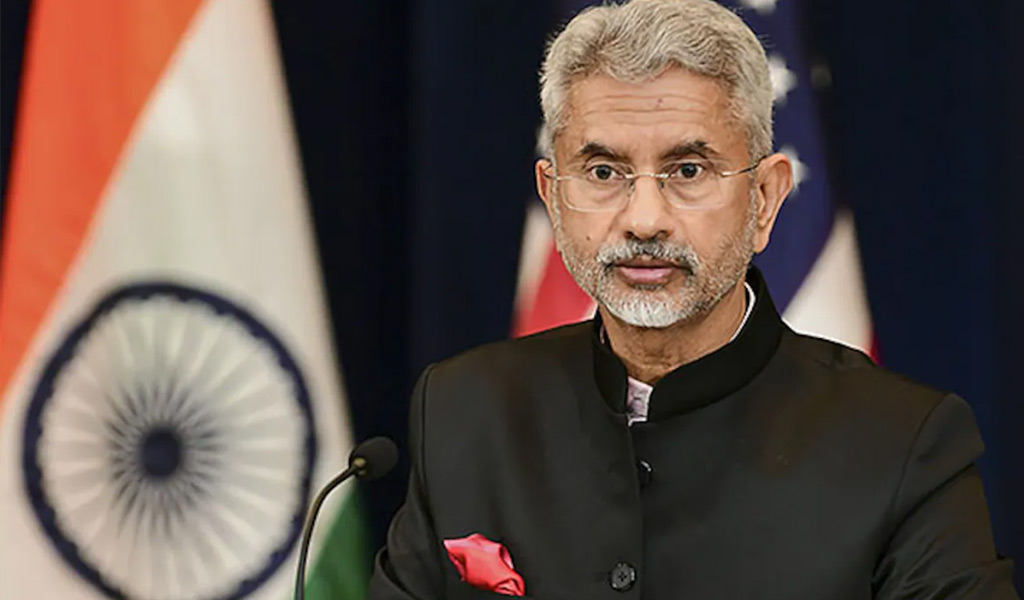 05
Nov

|
Reading Time: 3 minutes 18 seconds
|
by Admin
0
0
457
The Minister of External Affairs has a Digital Brand Value of 3.43 Crore
Since May 30, 2019, Subrahmanyam Jaishankar, an Indian politician and diplomat, has served as the government of India's minister of external affairs. He has been serving as Gujarat's representative in the Rajya Sabha since 5 July 2019 and is a member of the Bharatiya Janata Party. Prior to January 2018, he held the position of foreign secretary from January 2015.
CheckBrand acknowledged his importance in the digital world and calculated his popularity index. As per CheckBrand's reports, the Minister of External Affairs has a digital ranking of 46 in the list of Top Politicians on the internet. S. Jaishankar's Digital Brand Value was also recorded and summed up to 3.43 crore. With 2.1M Twitter followers, he has a decent image in the digital realm.
Jaishankar's career has increased his Popularity Index on Social Media Platforms
He began his career in the Indian Foreign Service in 1977, and over the course of his 38-year diplomatic career, he held a variety of positions both domestically and abroad, including High Commissioner to Singapore (2007–2009) and Ambassador to the Czech Republic (2001–2004), China (2009–2013), and the United States (2014–2015). In the negotiations for the Indo-US civilian nuclear deal, Jaishankar was a crucial player.
In 2019, Jaishankar was awarded the Padma Shri, India's fourth-highest civilian honour. On May 30, 2019, he was sworn in as a cabinet minister in the second Modi ministry. On May 31, 2019, he was appointed the minister of external affairs. After retiring, Jaishankar joined Tata Sons as the president of global corporate affairs. He is the first former Foreign Secretary to head the Ministry of External Affairs as the Cabinet Minister.
Regular Media Coverage has made him Attain a Digital Brand Value of 3.43 Crore
S Jaishankar, the minister of external affairs, used the example of the repeal of Article 370 on 2nd November to illustrate how the national interest should not be determined by current events in politics. In response to a query, Jaishankar questioned why a temporary provision had been in place for so long if it weren't for the "politics of the day" during an interaction at IIM Calcutta. The foreign minister claimed that the "mess" in Jammu and Kashmir was utilised by the entire globe for 75 years.
"I wholeheartedly concur with you that it's critical that we prioritise the national interest. The bigger interests of the country should always take precedence over current politics. And obviously, it's the mindset that all politicians ought to have in the first place," he stated, adding that it's simple to say but not often implemented.
CATEGORIES
HIGHLIGHTS
Popular Tags