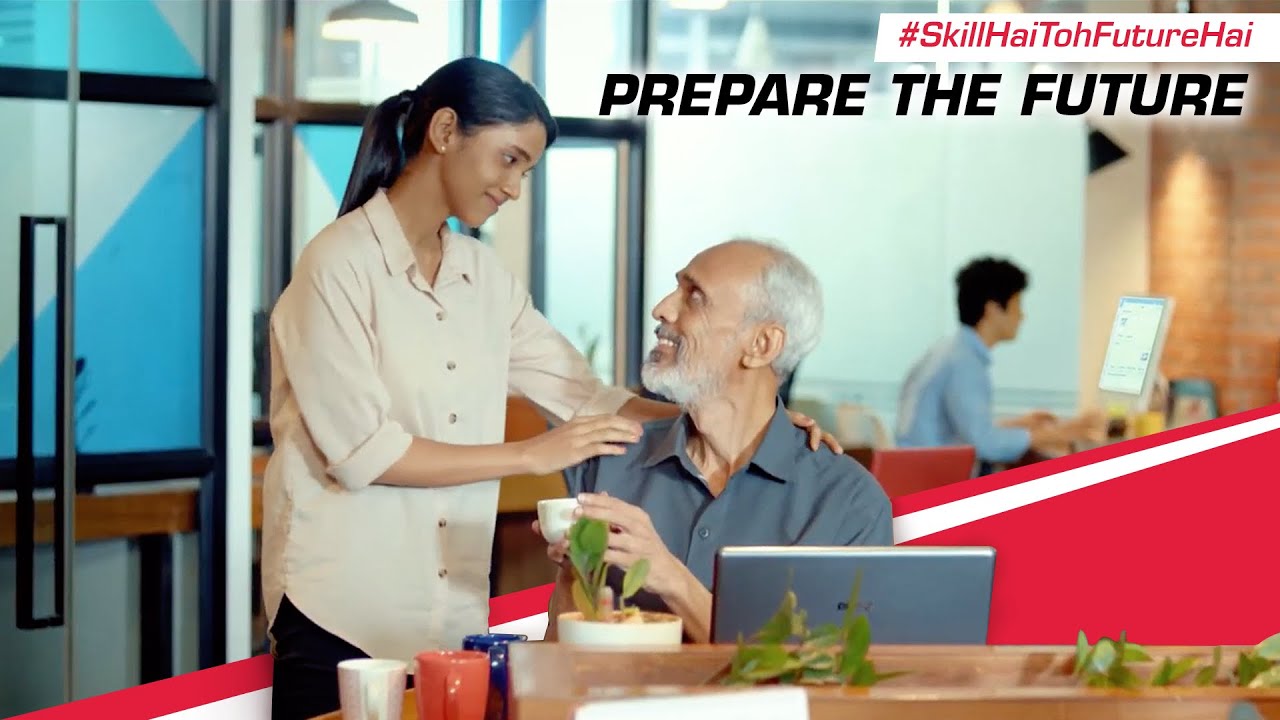 16
Dec

|
Reading Time: 3 minutes 42 seconds
|
by Tushar Kanti
2
1
1921
#Skillhaitohfuturehai: Mahindra's flagship initiative to ensure gender equality
Mahindra has come up with an advertisement that will definately shake you to the core. The hashtag #skillhaitohfuturehai has been trending on social media platforms: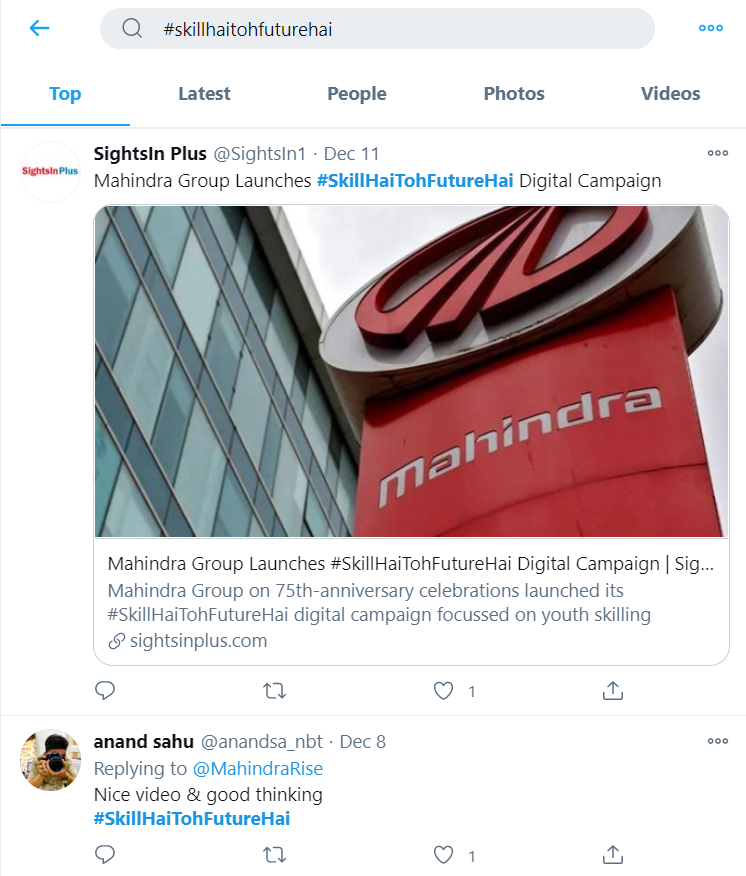 As part of Mahindra's year long 75th anniversary celebrations, in the "Spirit of Rise" that resonates across the group, Mahindra on 7th Dec launched its #SkillHaiTohFutureHai digital campaign on youth skilling. Ruzbeh Irani, President, Group Human Resources & Communications of the Mahindra Group, stated, "Our corporate purpose is about creating a positive impact on the communities we serve and enabling them to Rise. The #SkillHaiTohFutureHai campaign is our message to today's youth to focus on acquiring skills which will truly empower them to succeed in life."
The film was scripted by FCB interface. Chief Creative Officer, from FCB Interface, Robby Mathew, proclaimed, "Notwithstanding the pandemic and the economic slowdown, skills are the need of the hour. Both for businesses and for the youth. With this simple, emotional film we have tried to bring alive the socio-economic importance of skilling. Not just to sustain lives but to inject much-needed confidence and self-belief in the millions of youngsters in our country."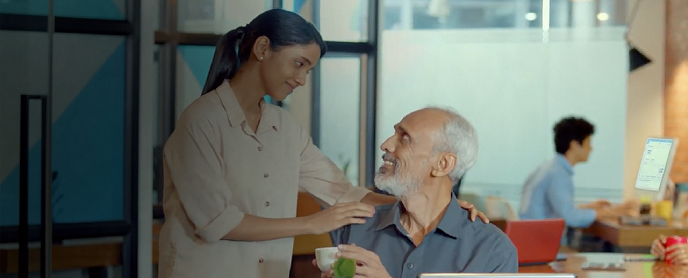 The advertisement focuses on an office clerk looking for a suitable groom for his bride and mentions it infront of his boss. The plot twist takes place when his boss comments at the end of the ad: " I do not know of a suitable groom but I am definately giving her a job on the basis of her merit."
The Mahindra group has made a concentrated effort to ensure women empowerment through its programmes and initiatives. As per the company, almost 1.6 lakh women have been skilled till date.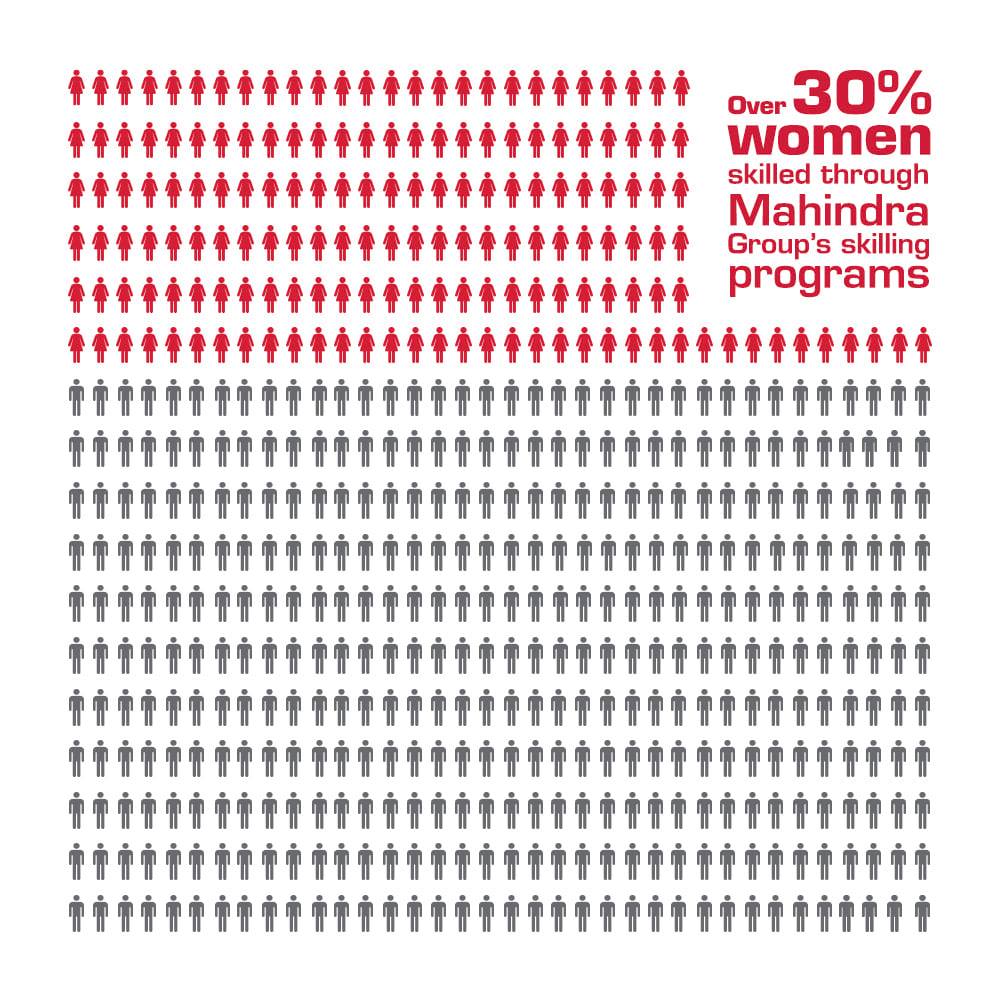 The campaign has already been a trending topic on the social media platforms: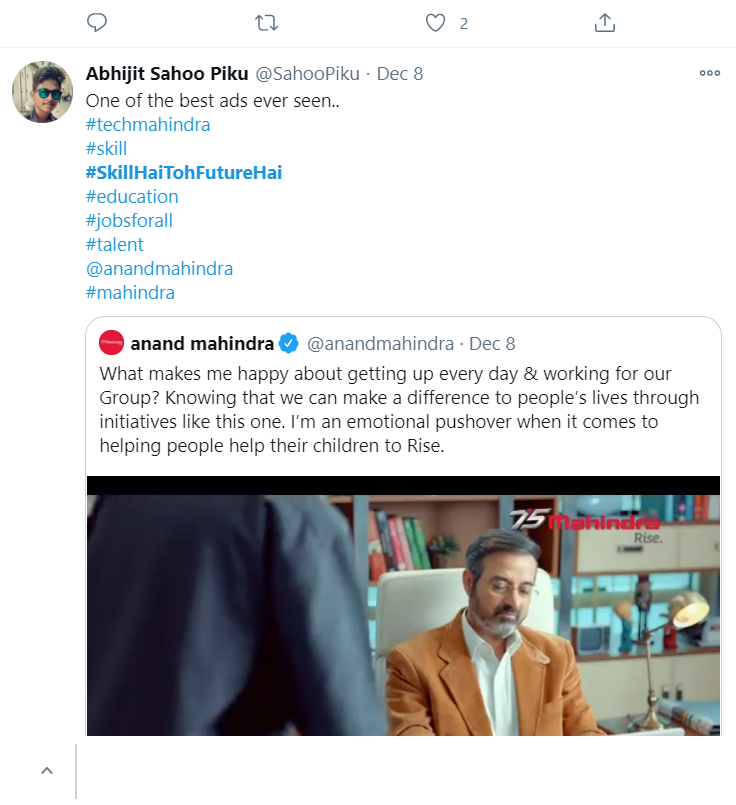 According to checkbrand.online, the positive sentiments for the Mahindra group has been on a constant rise with a total outreach of over 25 lacs on social media platforms:

The UN Women has stated on their website that investing in young women's economic empowerment and skills development is one of the most urgent and effective means to drive progress on gender equality, poverty eradication, and inclusive economic growth and despite growing evidence of the positive outcomes of young women's economic empowerment, young women continue to experience unequal access to education and skills development and face barriers to securing decent employment and opportunities to thrive as entrepreneurs. Young women's access to resources, including land and loans, may be restricted by discriminatory laws, and young women continue to shoulder an unequal share of unpaid care work, due to the persistence of traditional gender roles.
Checkbrand.online is an equal opportunity employer and believes strongly in the development and the empowerment of women to ensure the notion of equality and social justice.
CATEGORIES
HIGHLIGHTS
Popular Tags